Posted on 21st December 2021
The Beginner's Guide to Choosing a Home Alarm System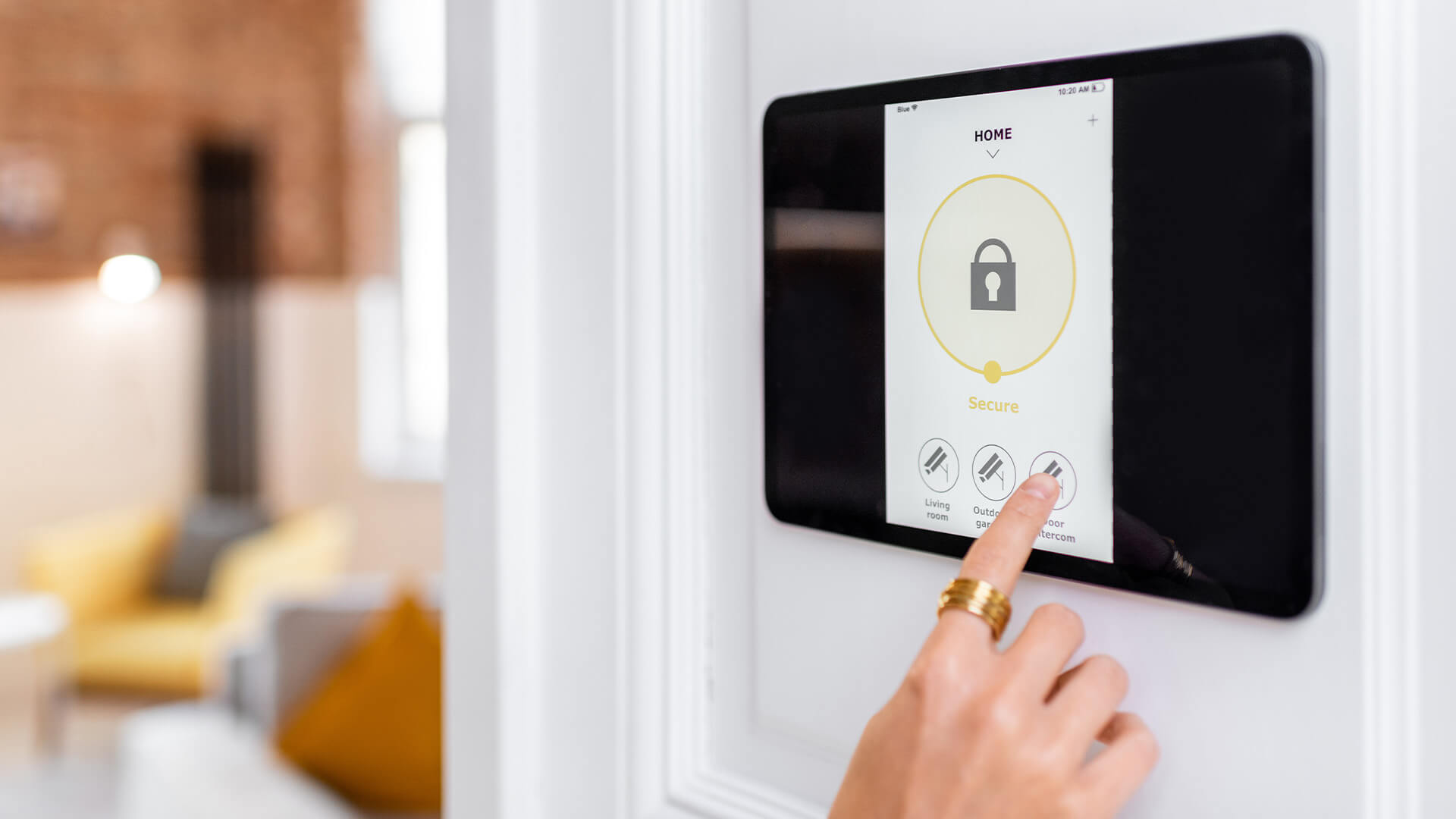 We all understand the importance of safeguarding the things that matter to us, whether it's people, pets, or our house and property. However, with so many home security alternatives available, how can we determine which system is best for us? These hints will assist you in figuring things out. You'll learn how to determine your security requirements so that you can pick a solution that fits your preferences, lifestyle, and, most importantly, money. 
Professional Setup
Professional setup is usually done by trained security professionals who can guide you through the process and place equipment in the most secure spots. Professional installation, on the other hand, requires you to work around someone else's schedule, let them into your house, and, in most cases, pay for the installation. The cost of expert installation is usually between $99 and $199, although it can be much more.
On the other hand, you won't have the advantage of professional installation if you do it yourself, but many DIY systems come pre-programmed, so all you have to do is line them up. Many DIY security systems come with adhesive material, so you won't have to make a hole in your walls and damage them. 
Things to Consider
Intrusion detection sensors, monitoring capabilities, and in-home alarms are available on almost all home security systems. Most companies include the additional devices in their standard home security packages or as add-ons. So, what's the difference between the two? What distinguishes certain systems from others? There are a few distinctions to be aware of, and you can try to compare the best home security systems and learn more about the key differences between different types of systems. You'll be able to enter your data and let professional results and expertise lead you to the optimal selection for your circumstances.
Entry Sensors
Any complete security system must have entry sensors. These sensors detect when doors or windows are opened and may be set to notify you in many situations. For easy DIY installation, many of these tiny contact sensors come with adhesive backing. When windows or doors are open, the great majority of entry sensors employ magnets to detect them. The siren sounds and a warning is issued when the magnets separate. Above all, they provide you with peace of mind. It's reassuring to know that unlawful entrance into your house through windows or doors will instantly notify you or the police, especially if you're away from home for work or vacation.
Cameras
Security cameras may be installed both indoors and outside to monitor your property when you are not present. The best security cameras continuously capture footage and back it up to the cloud via your monitoring service so that it can be accessed later in the event of a crime. Security cameras can record continuously or only when motion is detected. However, there is a vast range of cameras available. Some are superior for night recording. Some people have extremely large fields of vision. Some feature sirens and the majority have two-way communication. Because higher-end cameras may be costly, it's critical to know your demands before purchasing a security camera.
Security cameras are a good line of defense, and the footage may be used as proof in some cases. Robbers are more likely to notice them and choose a different home to get into. If the thief persists in breaking in despite the presence of security cameras, the authorities may have enough evidence to apprehend them.
Motion Sensors
When motion is detected within your house, motion sensors sound an alarm and send mobile alerts to your phone. Lasers or infrared light are used in these devices. They'll be alerted if the field or beam is damaged. Some of the most advanced sensors can tell the difference between humans and animals, as well as sense body heat.
The importance of adding additional levels of protection cannot be overstated. Although motion sensors aren't your first line of defense, they may assist a good home security system to become even more effective. When we leave town, we prefer to put our system in "away mode." The motion sensors will be engaged, and the inside of our home will be safe. 
Alarms and Sirens
If an unwelcome person appears, a decent siren will call attention to your property.   A siren is included with every alarm system, and home security cameras with sirens are also available. Sirens are effective active deterrents. Sirens and alarms should be configured to identify suspicious behavior and integrated with your other sensors. Most security systems may be set up to function on a schedule and to arm at specific periods throughout the day.
They are useful for alerting you to the presence of an intruder and scaring that burglar away. Unfortunately, the police are rarely able to respond promptly to a burglary — most break-ins are finished in minutes, if not seconds — but a loud alarm will typically dissuade most thieves.
Space Size
Consider the size of the property you want to protect. To cover the entire region, how many motion detectors, security cameras, and other pieces of equipment do you need? The amount of ground you must cover will play a role in this. Examine your available space and assess your options. You'll want to consider additional equipment the more room you have. Fortunately, almost every security company offers packages that contain a variety of sensors.
Who Is In?
Your security choices may be influenced by what you have in your house. While you have kids and babysitters running about throughout the day, motion detectors aren't very handy — remember, motion sensors are most effective when you're out of town — but cameras that enable you to check and watch things while you're at work may be beneficial. You may want more motion detectors in various sections of your house or a system that allows you to manage things like your smart thermostat or smart lighting with more home automation controls.
The process of selecting the best home security system is vital. Break-ins, home invasions, and burglaries are among the most dreadful experiences one can have. They're terrifying, and the physical, mental, and financial consequences of suffering through one may linger for years. Hopefully, this article has provided you with enough knowledge to make the best option for you and your family.