Posted on 8th October 2021
The Architecture of Synergy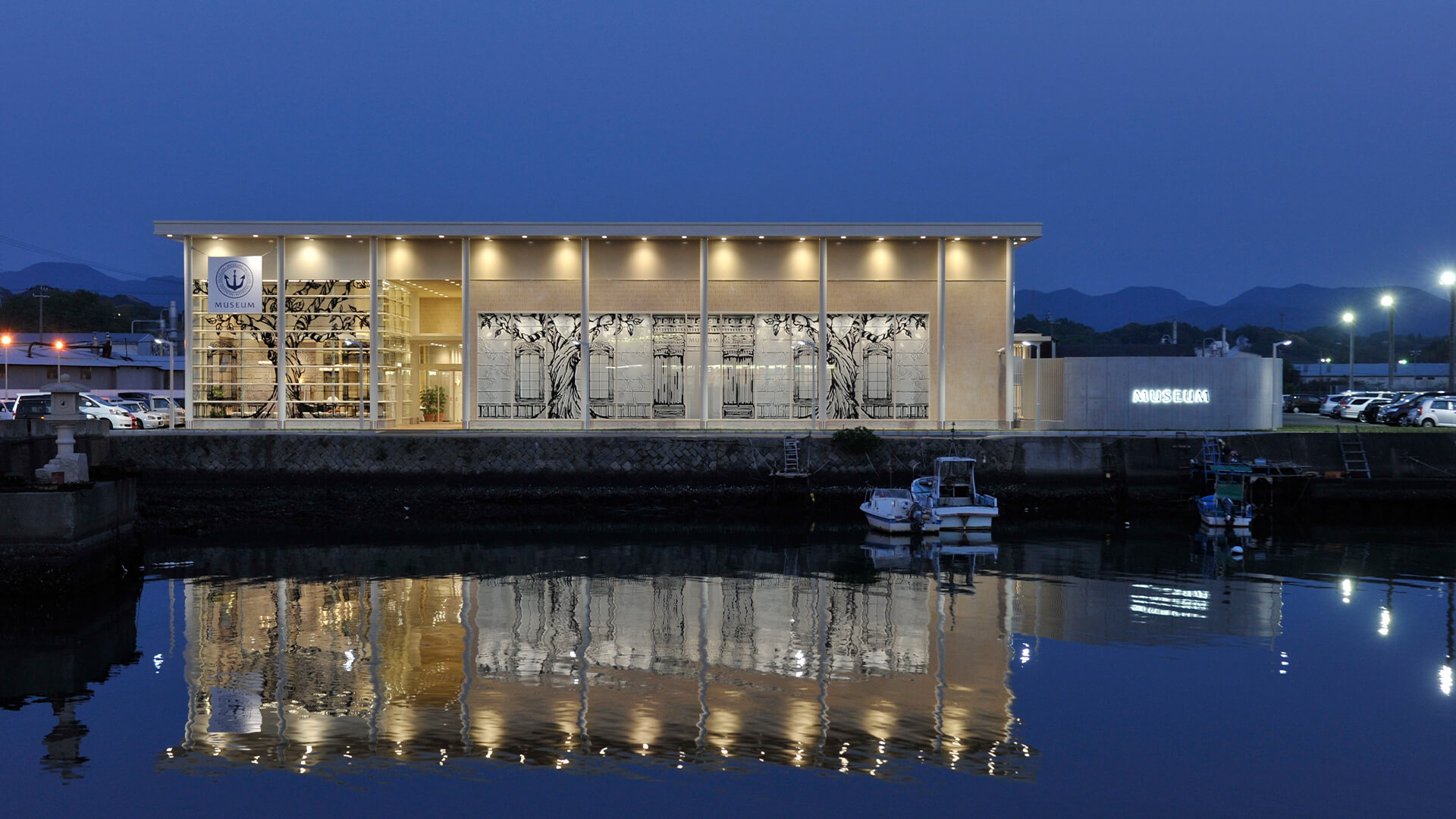 OOKI Architects & Associates is a firm operating out of Japan with an internationally growing prestige and a reputation for excellence. Handling a diversity of different projects of all types, for clients of all trades, its work both in methodology and in style fits itself perfectly to any brief, with an expansive portfolio that has impressed awards committees since its founding.
Hiromoto Oki is the founder of OOKI Architects & Associates, a company taking a research-based approach to a myriad of different building and construction projects, ranging from massive hotels to hospitals and casinos. It has also cut its teeth on the creation and building of hot spring facilities and private funerary facilities. Fundamentally, OOKI Architects & Associates has been inspired by the surroundings in the local area in which it works, taking an in-depth and analytical approach to environmental problems and ethnic issues in order to integrate buildings into the surroundings in which they sit.
This allows them to naturalistically grow up from the landscapes as though they were meant to be there. Moreover, OOKI Architects & Associates seek to respect and beneficially add to the local ecosystem and social structures in which they work, believing in a philosophy of treading lightly and forging a sense of belonging for his clients. He has taken this attitude to a multitude of builds at this point – over 400, in fact – all of which he has transformed into examples of buildings that give back.
Furthermore, the brilliance of these buildings has allowed OOKI Architects & Associates to become a household name internationally, resulting in recognition from awards councils; this includes the 2021's Leading Architecture Firm Japan 2021, Design & Build Awards, the 2020's Outstanding Property Award for London for which it walked away with a platinum win, and 2020's A' Design Award and Competition for which it won the bronze. These awards have allowed its reputation for prestige and exemplary client-focused work to precede it.
As a consequence, OOKI Architects & Associates' work is recognizable across the board, contracting it for a project guarantees the quality of the end product, and its reliability as a firm is well-known. One of the buildings that it has applied its workings to in order to create something outstanding is the Museum in Wakayama, Japan. Fundamentally, this quayside establishment has been created to evoke a sense of whimsy and wonderment in those who visit it, creating different visual effects depending on how the guest approaches it – from a vantage point within a boat it seems to float atop the water, and if visiting in a car it gives the impression of swaying gently with the tide.
Crucially, this aesthetically links it to the marine environment, creating a synergy that the client loves. It was created by using a combination of the right materials in a kind of juxtaposition, the glass wall on the outside and the inner solid wall holding different properties and therefore, when seen one atop the other, causing an illusion of slow and steady undulating movement, not unlike the gentle roll of waves. The effect is magnificent; and thus, the facility has been able to achieve its visual and functional goals as a space of culture in Tanabe and an area of recreation, relaxation, and meditation.
Another example of a build that OOKI Architects & Associates handled for its clients has recently been a private studio that also functions as a care centre. Found in Saga, Japan, Atelier K PLAN was an idea drummed up for a family, designed to reflect the client's origins in everything from the design and form of the building to the way it was positioned. Dutifully, it was designed to allow visitors to face the sea – specifically, to face a country beyond the sea – angled thusly to allow them to feel this connection with the nation, even when it is many miles away. There are no sharp edges included in the building, allowing the qi of the construction to flow unimpeded from the mountain on the east side to the sea in the west, and up to the top where the round object that forms the centre of prayer to their ancestors sits. The congregational area has been placed so that the building can be a functional centre for familial activity.
During the ideation, build, and developmental processes, OOKI Architects & Associates was lauded by its clients for its consistent empathic and sensitive way of working, always taking the time to understand the client and the end-users it is creating the building for. Therefore, the result is a build that takes pride of place in the OOKI Architect's portfolio, complete with a place of reverence, relaxation, and family that is a respectful homage to the dead and a restful place of remembrance for the living. By assembling the building around nature how it did, OOKI Architects & Associates allowed the prayers to flow in a seaward direction.
On the other hand, whilst it excels at concepts of seriousness and reverence, it can also apply its exemplary design methodologies to create spaces of fun and whimsy; its Marunouchi Helios is an amusement centre in Ehime, Japan, and again plays with the idea that the building looks different from different perspectives. There are two patterns that have been drawn on the side of the building, layered in such a way that the viewer sees different things depending on their vantage point. This brings the liveliness and joy of the interior to the forefront of the façade, preparing visitors for what they can expect within, whilst nearby the several sightseeing spots provide additional points of excitement and intrigue to a much-needed place of entertainment and leisure.
Moreover, it was the hope of both the client and OOKI Architects & Associates that the pop design will provide an energy and playfulness to an area that previously had no locales for entertainment and leisure – offering a place of both social gathering and rejuvenation through human connection. It built on this idea further with its EVO 3 building. Created for a plot of land in Fukuoka, Japan, the layout and design of EVO 3 is one of growing vegetation and plant life that shows OOKI Architects & Associates range even when working with similar concepts. Much like Marunouchi Helios, it's a place for relaxation and leisure. However, unlike the pop design stylings of that build, EVO 3 focused more on a connection to nature.
Consequentially, its design is one that draws in the greenery around it and gives the impression of having sprung up from the surrounding foliage, with the plant life following the visitor into the building proper and guiding them around the halls and rooms, giving the whole place a light, life, and energy. The vitality that visitors can enjoy when in the building itself is second to none. EVO 3 is one of OOKI Architects & Associates prized builds, one that makes use of natural terracotta colours in order to allow the greenery to take centre stage and guide the eye, with added warmth from the occasional terracotta tone. The hall, therefore, uplifts and calms, and OOKI Architects & Associates has achieved a source of inspiration and pleasure for the local people as a result. Although each of these were vastly different builds, a couple of results remain consistent with OOKI Architects & Associates' work; the satisfaction of the client, and the effectiveness of how its work positively impacts end users. Due to this, it's easy to see how OOKI Architects & Associates has made itself one to watch.
For more information, please visit www.ookikenchiku.co.jp