Posted on 27th July 2023
Sustainable Regulations Changes in the Cement Industry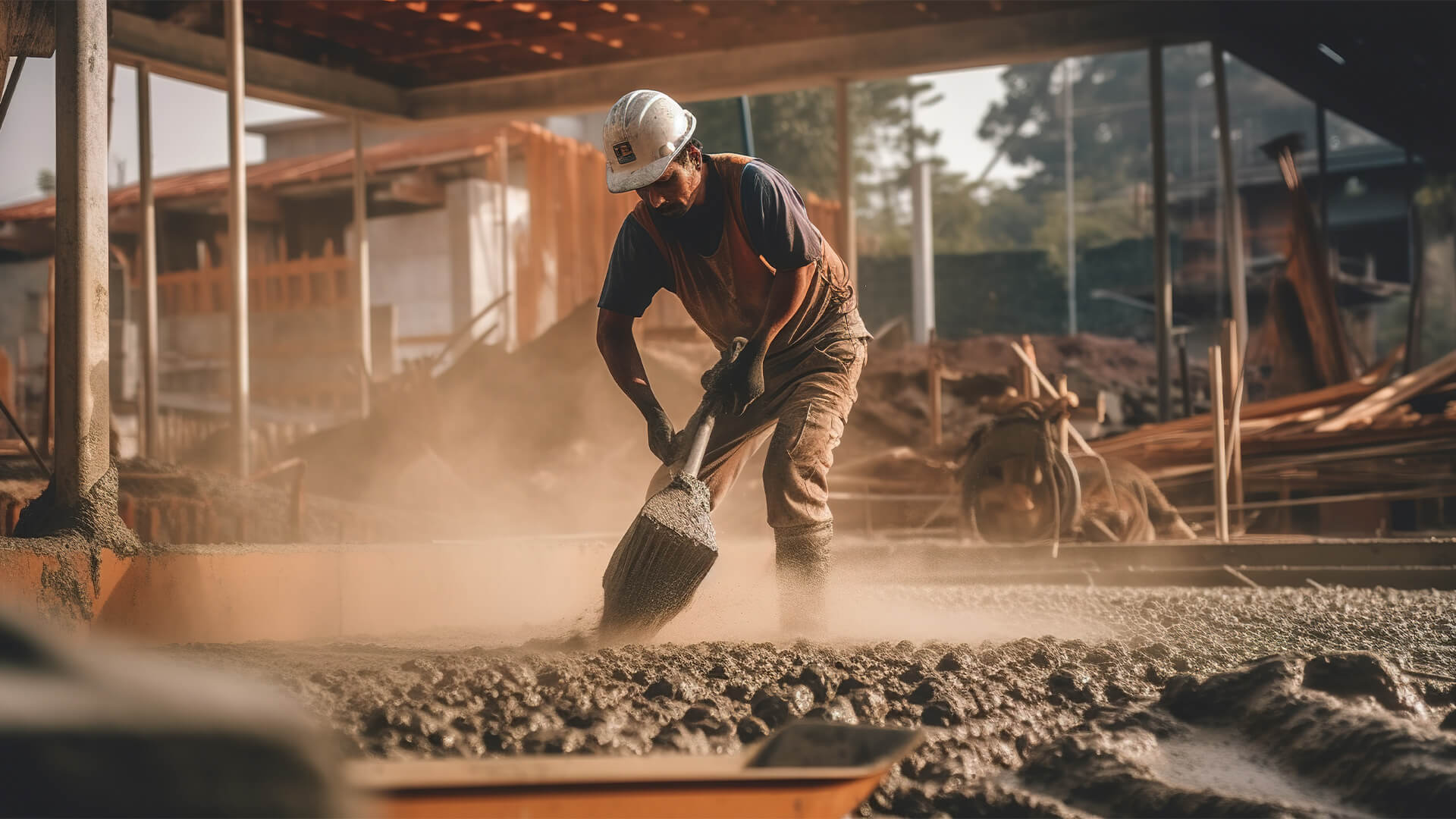 Cement is the foundation of infrastructure around the world, both figuratively and literally. But when it comes to sustainability, there's serious work to be done. The global cement industry is responsible for around 8% of carbon dioxide emissions, eclipsing other notoriously inefficient sectors like aviation and aerospace.
With so much concern around the conversation of sustainability and being greener, what incentives and changes to regulations within the industry are being made? That's what we'll aim to answer as we look at the direction to make cement more efficient to benefit the societal future.
The goal of carbon neutrality
The cement industry realises the importance of making its processes carbon neutral to assist in the push towards a sustainable future. So, the biggest manufacturers have created a roadmap to reduce their CO2 emissions per tonne of cement by 30% by 2030, with net zero being targeted by 2050.
This is partly driven by the European Green Deal, which was commissioned by the European Union to drive the continent into being sustainable and thriving without reliance on fossil fuels and finite resources.
Carbon Border Adjustment Mechanism (CBAM)
Cement products in the EU are held to a high standard to ensure that what is produced is as sustainable as possible. This is where the Carbon Border Adjustment Mechanism (CBAM) comes in. Set to be implemented in 2026 after a vote in April 2023, it aims to level the playing field for cement producers in Europe by imposing a carbon price on imports from non-EU countries.
Doing so ensures that imported cement meets similar sustainability standards set by European countries and reduces carbon-leakage risks. Part of the assurance is that it isn't exposed to wear and abrasion as easily as if it were a quality piece of cement, which might require quality industrial hardfacing to keep safe from it.
Parts and components within cement plants can have a significant impact on the overall emissions of carbon dioxide. Effective management of wear and abrasion in these components can play a crucial role in reducing carbon emissions. When components experience wear and abrasion, it leads to higher energy consumption during the cement production process, resulting in increased carbon emissions. However, regular maintenance and repair of these components through industrial hardfacing processes can reduce plant shutdown times and minimise the risks of carbon leakage.
Furthermore, the manufacturing of new parts and components requires a substantial amount of energy, which in turn generates significant amounts of carbon dioxide during the production process. This is why maintaining and repairing worn components, instead of replacing them with new ones, offers a more cost-effective solution while also contributing toward carbon neutrality.
Circular Economy Action Plan
Conversations around sustainability in every industry look to promote the reduction of waste materials and encourage the reusing and recycling of products. This is no different in the cement industry, with the Circular Economy Action Plan directly impacting the sectors where it features prominently, like construction and buildings.
The plan encourages the exploration of alternative raw materials and energies to produce cement and lessen the environmental impact it causes. This could be done by using recycled aggregates, waste from construction and demolition, or even biomass to create the material.
A more sustainable cement?
Finding a way to produce carbon-neutral cement could be key to helping the industry meet the goals being set by the various plans implemented by governments throughout Europe. But sustainable cement might not be far off.
The Cement 2 Zero (C2Z) project was a two-year endeavour funded by UK Research and Innovation (UKRI) and headed by the Materials Processing Institute alongside the University of Cambridge. Also, prominent names in the industry were involved, including engineering and design titans Atkins and Balfour Beatty. – companies from the supply chain including Tarmac, CELSA, Balfour Beatty, Atkins and Days Aggregates.
It is currently in the trial phase, and once it has gone through every construction test, it will be used on an active UK construction site. This could help progress cement production even more quickly toward the carbon neutral goal as if it produces as little CO2 in larger-scale tests as in the laboratory phase, it will be a much more efficient way to produce it.
One thing clear is that government support for research and development will be crucial to assisting the industry in meeting these lofty goals. We've seen they're willing to assist in other industries in the UK, with the government planning to halt the sale of new petrol and diesel cars by 2030 for more sustainable driving. Support from governing bodies would encourage the implementation of these new ideas to help further progress cement towards a sustainable future.