Posted on 30th September 2015
Shapps: Solar Energy Key to fight Against Poverty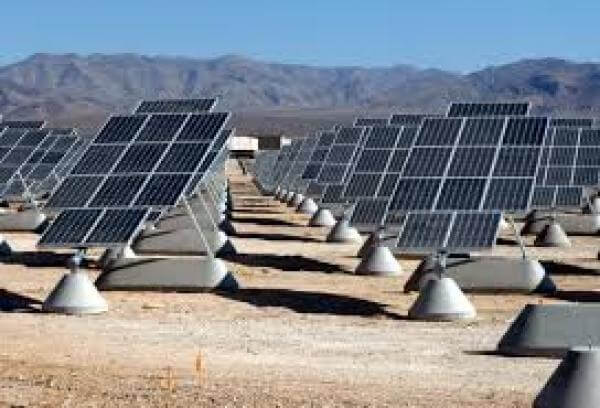 Development Minister urges action to transform the household solar market across Africa.
A solar energy revolution across Africa is needed to end dependency on aid, International Development Minister Grant Shapps outlined at the United Nations General Assembly today.
Speaking at a meeting with African leaders, investors and leading international businesses, Minister Shapps pledged UK action to push this crucial issue up the global agenda and transform the household solar market across Africa.
A reliable electricity supply is one of the most powerful tools for helping people lift themselves out of poverty yet around two in three people in sub-Saharan Africa are currently living without electricity access.
International Development Minister Grant Shapps said:
Across Africa, a lack of clean and reliable power is holding back an entire continent.
The decreasing cost of solar panels, better and more efficient technology and the spread of simple mobile payment schemes give us a clear opportunity to solve this.
I have seen for myself how solar energy can transform lives. People can continue their jobs or school work after the sun goes down, businesses can expand and families do not have to rely on kerosene or charcoal cookers which fill houses with poisonous fumes.
Governments, investors and aid agencies have the power to tear down regulatory barriers, attract new finance and ignite a solar revolution across Africa. Britain will play a leading role in making this a reality.
This is not only the right thing to do, it is also firmly in the UK's own national interest as we create a more prosperous and safer world for us all.
The meeting – attended by business leaders including Richard Branson, President of the African Development Bank Akinwumi Adesina and Ghana's Foreign Minister Hannah Tetteh – took place in the wake of the Sustainable Development Summit in New York where world leaders adopted the new Global Goals, including a specific goal to achieve universal energy access by 2030.
Minister Shapps will also be taking this message to the first G20 Conference on Energy Access in Sub-Saharan Africa, being hosted in Istanbul on the 1 October 2015. This meeting is expected to provide G20 endorsement for the new Global Goal 7 on energy, and to agree a G20 Energy Access Action Plan.