Posted on 19th February 2021
Sealing Sustainable Success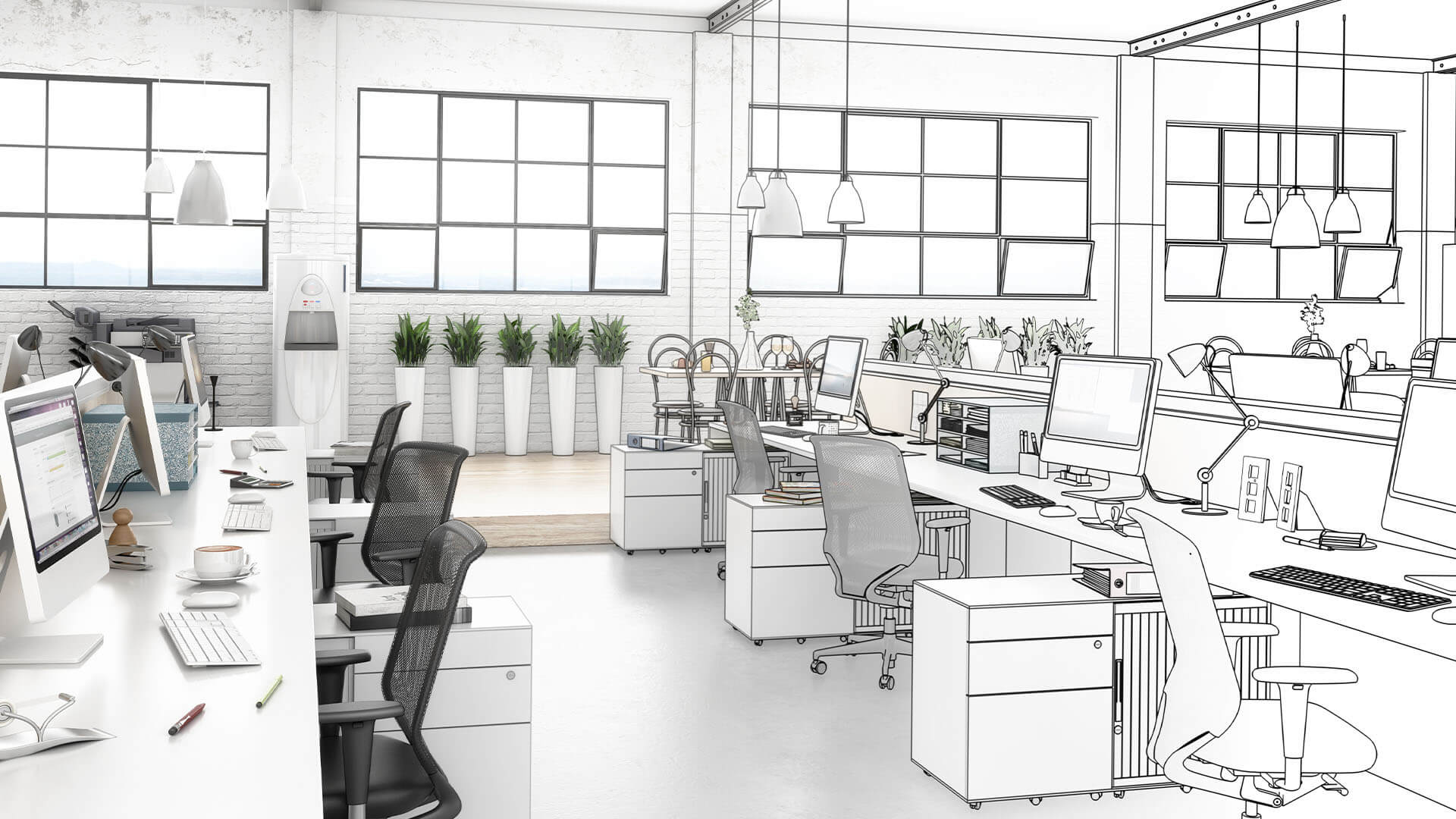 2020 has been a year that can perhaps best be described as tumultuous, but it has not prevented businesses all over the world from displaying their true excellence. At the start of the year, we at BUILD Magazine earmarked Dr Norbert Englhardt as One to Watch in Germany 2020, and his private architecture firm has proven itself to be a truly successful business in spite of what has come this year. Join us as we reflect on what makes Architekturbüro Dr Englhardt an exceptional architecture business.
As an architecture firm, the work of Architekturbüro encompasses many different elements and aspects of excellence. Dr Englhardt leads the work of the firm and is himself a private architect of the highest quality and calibre. In addition to the classic range of architectural tasks that his firm will gladly undertake, Architekturbüro specialises in complex construction tasks, and offers concepts that are fit for those looking to establish a sustainable way of living. Time and again, Dr Englhardt takes on projects that have already hit a dead end. Most of the time, the problems lie in economic issues such as financing too small a plot of land for buildings that are simply too large, or scheduling has gone off kilter and causes a project to land in the lap of Architekturbüro and Dr Englhardt. Yet, the firm does prefer to work with projects from the ground up so that it can establish excellence from the get-go, and through every element of a project's lifespan.
In the world today, most architects can plan and build solid residential buildings, offices, logistics centres, or industrial buildings; the idea of a stylish shop in the city centre with a representative sales area is no longer something for specialists. There are perhaps only a handful of architects and architecture firms in Europe that really represent a brand, or a distinctive design that is reflect in every project. This is the case with Architekturbüro. The architecture firm adapts to the corporate design and ideas of the customer and concentrates its work on properly managing a project whilst keeping a close eye on the goal every step of the way. Ultimately, this can be seen in the exceptional results, which speak for themselves.
Regardless of the type of construction or architecture project that Architekturbüro and Dr Englhardt undertake, there is transparency and openness at every stage. First of all, the business figures must convince the client that Architekturbüro is the best choice for them. That then creates trust in the second stage, which makes the substance of the work go much better. Together, the client and the team of architects come up with better ideas that not only improve the built result, but also the future processes and energy consumption methods. Labour costs, quality of life, and employee satisfaction will play an increasingly important role in the future. It does not matter whether the building is a private home, a sales room, or a production facility for any kind of manufactured product. The overall setting needs to work, and also create a pleasant atmosphere. Human beings spend eighty percent of their lives in buildings, and surely it makes sense to improve them where possible. Architekturbüro certainly thinks so and strives to improve every single day.
Working with clients is just as important as working with the buildings themselves, and Architekturbüro understands the necessity of working closely with clients to ascertain what they need from buildings. The clients in question mostly come to the firm by chance personal meetings. Munich is a large and networked city, and so new projects often arise because people come across each other again and again, and projects are worked on in teams that are always made up of new mixes of people. So far, Architekturbüro and Dr Englhardt have made little effort to actively advertise its services to client but has always had more than enough work to be getting on with. Its excellence can be seen across Munich and deserves to be appreciated by everyone.
Without a doubt, the employees that work with Dr Englhardt at Architekturbüro are the backbone of the company. All of the employees have several qualifications, and are not only architects, but also either project managers or energy consultants. The firm is then able to divide up tasks and have a system of mutual control in the office. Otherwise, it would simply not be possible to deal with complex topics involving many different issues. Both of these together guarantee the quality of the firm's work and, of course, a harmonious and well-functioning team that holds the key to success. By ensuring that the firm also does a lot for its employees, the workplace atmosphere is one of comfort and happiness, where people enjoy coming to work and succeed in adding value to every project they work on.
Despite the fact that 2020 has been an uncertain year for many businesses, Architekturbüro and Dr Englhardt himself have remained keenly focused on emerging trends and things that can be built upon moving into 2021 and beyond. The focus that is slowly emerging more and more is the field of energy optimisation for industrial buildings. Architekturbüro has developed a system for this kind of project, whereby it can precisely tell the customer at the very beginning of a project whether they are eligible for funding, and how much they can expect from CO2 savings if they invest. What this means for Architekturbüro is that there is a whole new market opened up, have intrinsically connected the energy consumption in a building such as a production facility with the energy requirements of the building itself.
The synergistic effects hidden or contain here – people talk of energy efficiency due to process heat – represent huge amounts of previously untapped potential for greater efficiency and cost reduction. In addition, these measures are heavily subsidised, which can serve to make things even more interesting than before. Industrial buildings generally manufacture certain products and require large amount of energy for production, or special hygienic conditions which often exceed the energy requirements of the building many times over. Architekturbüro therefore believes that it can best help these entrepreneurs by helping this sector increase efficiency through process optimisation, saving costs and reducing CO2.
A good climate inside a building has nothing to do with expensive building technology. Some of the world's most ancient cultures that date back thousands of years in hot countries mastered ventilation technologies for cool and pleasant interiors. Knowledge has largely been lost due to the technical improvements made in air conditioning systems, because structural deficits can often by compensated for. Architekturbüro and Dr Englhardt believes that many problems can be solved structurally and simply. In recent years, it has classified different problems within typologies, and combine them in a targeted manner before integrating them into every project.
Ultimately, the work of Architekturbüro is more important than ever before, especially at a time when raw materials are becoming more and more valuable whilst an awareness of developing of how to treat the environment. Holistic energy saving means cash for the entrepreneur, but also a boost for its image and the environment around it. People are becoming more critical, and that's a good thing. Only a sustainable product can survive in this market, and architecture can make some serious contributions here. Architekturbüro and Dr Englhardt have sought to provide answers to society as to how sustainable living can be made even easier, and they have achieved excellence in that pursuit.
For more information, please contact Dr Norbert F. Englhardt at www.privatarchitekt.de