Posted on 8th March 2021
Renovating Your Home? Here Are the Rooms That Give You the Biggest Bang For Your Buck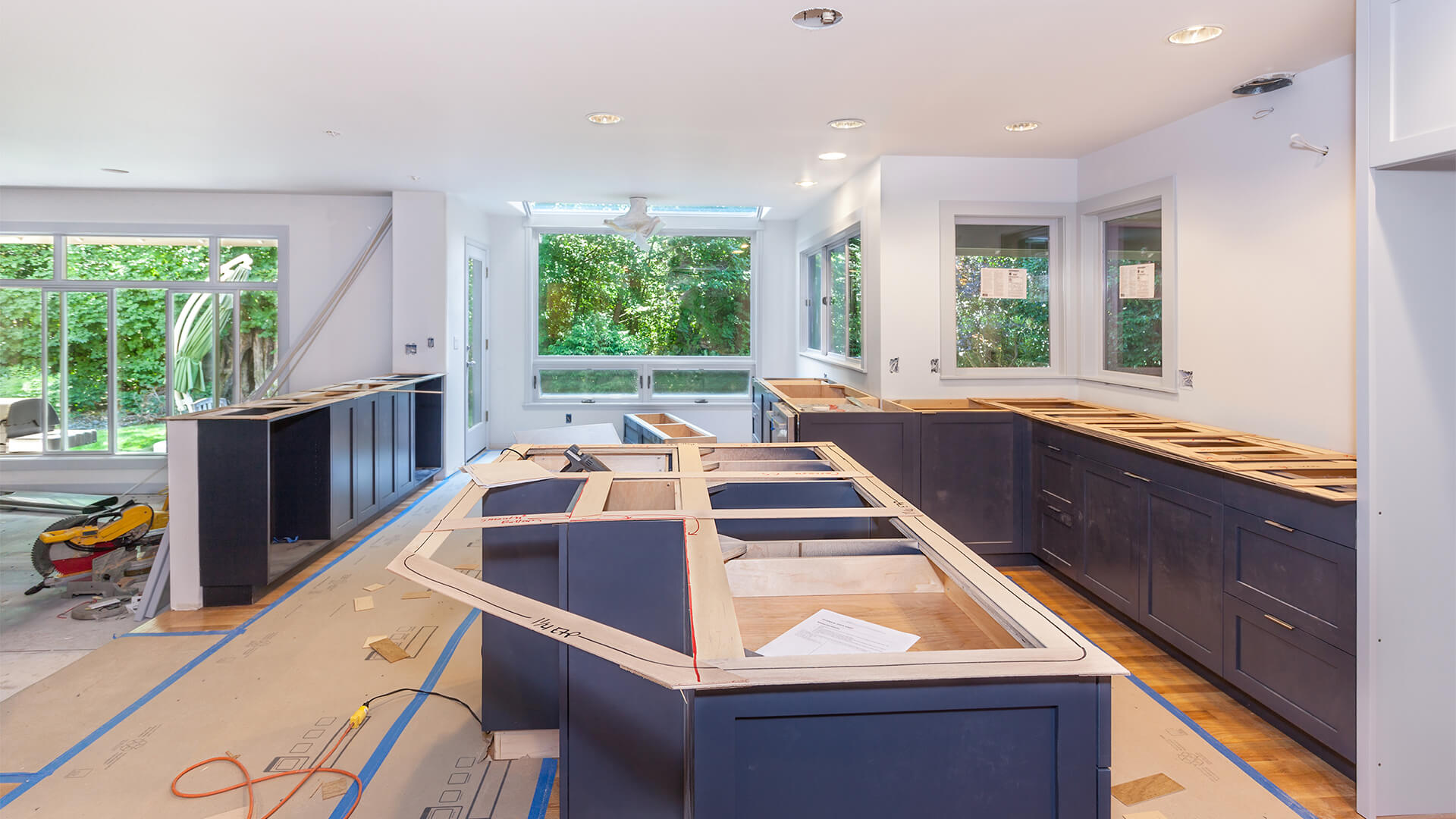 A home renovation is a substantial investment for most people, but this doesn't necessarily have to be the case. You can still go about remodeling your home without breaking the bank. To achieve this, you first need to decide which rooms to start with to make sure you're getting the best value for your hard-earned buck.
Here's a useful guide to help you renovate your home cost-effectively.
1. Kitchen
For most homeowners, the kitchen is among the top choices when doing a home improvement project. And this isn't any surprise since the kitchen is the heart of most people's homes. In fact, kitchen repairs are necessary if you have plans to sell your house because it's the part of your home that potential buyers really look into, unless, of course, you'd prefer a stress-free way of selling your property by accepting offers from cash buyers and We Buy Houses companies.
When doing kitchen renovations, focus on improving textures and colors if you don't want to spend a huge sum of money.
Some of the kitchen upgrades you can do without breaking the bank include:
Installing new doors to the old kitchen cabinets: Installing new cabinets is very expensive when you're on a tight budget. In this case, the best alternative is to reface the cabinets, which despite being slightly costlier than repainting them can really brighten up your kitchen's ambiance.
Improving the lighting by replacing old light fixtures: Having enough lighting is essential when you're doing your meal preps. Get rid of your old light fixtures and install new ones to ensure your kitchen is always well-lit.
Repainting your kitchen: Repainting is a simple and affordable home renovation project and can work wonders in improving your kitchen's overall appearance. The best part about repainting is that you don't have to hire a skilled professional to do it for you. All that's required is some patience and the use of correct application techniques. Make sure to use a color you love. But if you intend to sell your home in the near future, then a neutral shade is probably best.
Improving your kitchen layout: When you're remodeling, you need to be ingenious. This means you shouldn't necessarily have to demolish your kitchen walls if you want to make it more spacious. You can just rearrange a few things and change up the layout to get more space.
2. Extensions
Are you looking to create more space in your home? Extension projects can expand your home and give you a new dining room, guest house, or bedroom. Home additions can be less restrictive, unlike converting your basement or loft. However, you still need to check with the relevant government authority for the regulations on such renovations. You may also need to apply for a building permit. And because home extensions can be expensive, the best way to offset these costs is to use some salvage materials and do some DIY tasks.
3. Attic
Think an extension isn't a great idea? Or it's too expensive for you? Convert your attic instead. If you have an unfinished, accessible attic, try turning it into an awesome man cave or a bedroom. If the ceiling height of your attic is at least seven feet and it's connected through a stairway, it's the perfect location for additional livable space to your house without breaking the bank.
4. Basement
Many homeowners leave their subterranean space unfinished when many inexpensive things can be done to make it useful. Don't follow suit—convert your basement!
While you can convert your basement into a second living room or another bedroom just like your attic, putting in a home movie theater is a more brilliant idea. Basements are dark and quiet characteristics that make them perfect for a home cinema. You can then use a patterned wall covering and place light-colored sofas and armchairs to ensure it doesn't have a dark movie theater's dungeon-like quality.
For a more bang for the buck basement renovation idea, install a home gym instead. Basements have cooler temperatures, so take advantage by installing a fitness center inside yours. Make your space feel larger by using a mirror. As you work out, the mirror also helps ensure correct body alignment.
5. Bathrooms
Another room you must consider when remodeling your home is the bathroom. Try out some new trends to give your bathroom a serene, modern, and sleek feel.
Here are some affordable renovation tasks you can do:
Installing new open shelves: Does your bathroom feel cramped? If that's the case, you should consider adding open shelves because doing this makes it look more spacious. You can also use them to display decorative towels, soaps, and bathroom essentials that improve the room's aesthetics.
Changing the bathroom fixtures: Even the smallest detail, such as worn-out and old fixtures, can influence your bathroom's overall feel. To improve its overall atmosphere, consider getting new general fixtures that can brighten up your bathroom's look. Stay away from overused styles and try something new like gold-toned plumbing fixtures, industrial-style vanities, and bold ceiling accents.
Adding a frame to the bathroom mirror: It's normal for bathroom mirrors to start showing some wearing out around the edges after some time. Try out some brass or wooden frames to add a traditional feel to an otherwise modern bathroom.
Repainting the bathroom walls: Add a pop of color by repainting with a shade that matches the tiles. When you're selling your home, it's advisable to choose a neutral color to appeal to a broader range of prospective buyers.
6. Living Room
The living or family room is where you'll most likely spend most of your time as a family and when you're entertaining guests. Make some tweaks to upgrade your décor and design and make the space more inviting and appealing.
When renovating the living room, here are inexpensive things to try out:
Layer your lighting options. Choose understated but functional task lighting, accent lighting, and ambient lighting fixtures.
Pick a flooring material that matches the texture of your walls.
Create a focal point such as a warm fireplace, an attention-grabbing home entertainment system, a dramatic piece of artwork, or a quirky bookshelf.
Takeaway
Home renovation can be somewhat overwhelming since a lot of decision-making is involved—from considering the budget to choosing whether to hire a professional or go the DIY route. In addition, you have to choose which rooms to renovate first. The tips above should help you decide which rooms will give you biggest bang for your buck when you're renovating, especially if you're planning to sell soon.