Posted on 19th March 2020
Rapid Rise In Female Tradespeople Over Past Decade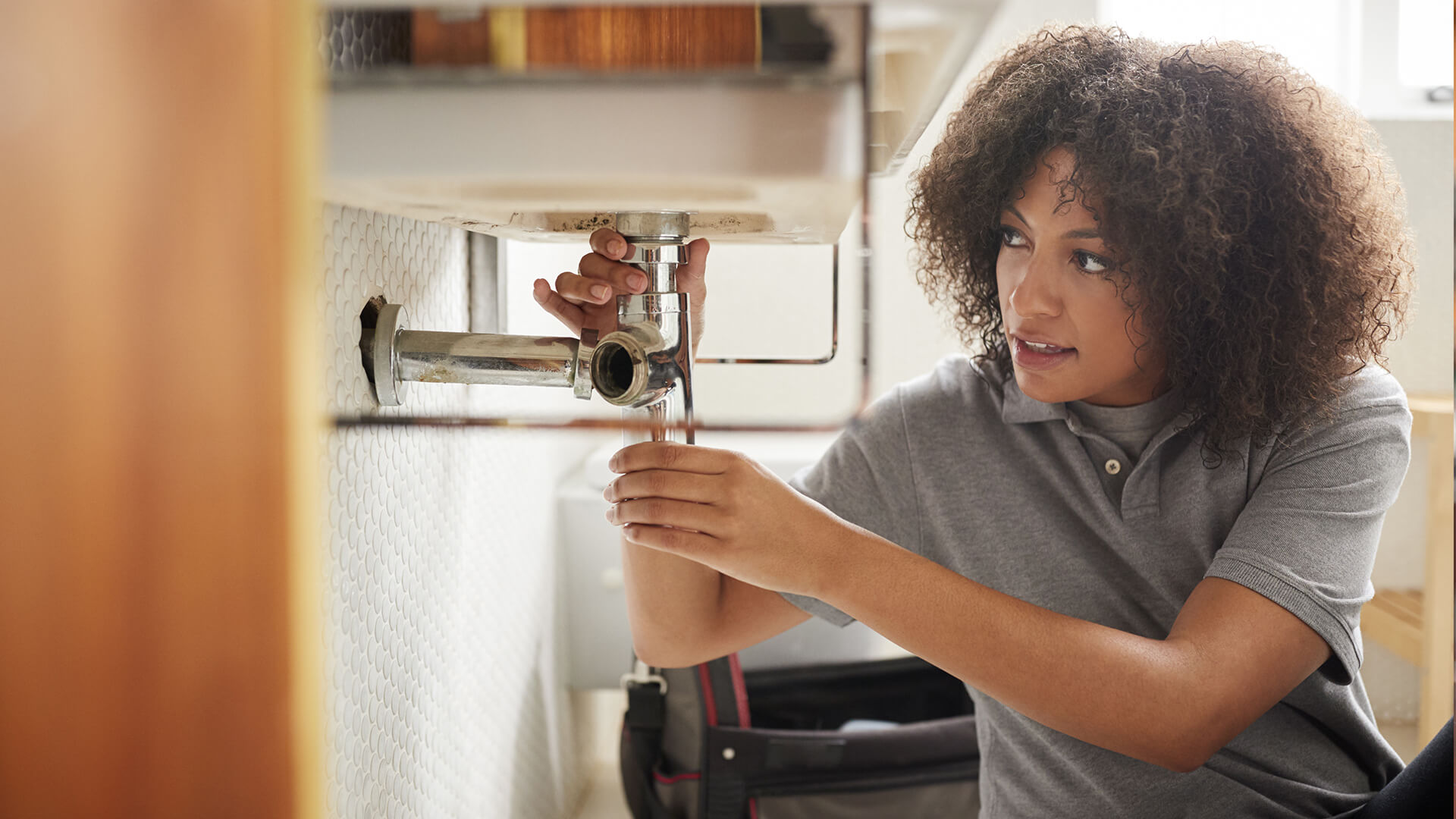 There are more than double the number of women working in the construction trades than a decade ago
18,000 more women working as builders, electricians and plumbers in 2019 than in 2009
Gender pay gap narrower in construction trades than across all industries
There are more than twice as many women working in trade professions including electricians, plumbers and construction workers in the UK than ten years ago, reveals new analysis from tradesperson insurer Direct Line for Business.
The analysis shows that there were an estimated 33,000 female tradespeople in 2019 – a 120 per cent increase on the 15,000 reported in 2009. Over this time the total number of people working in construction, electrical and plumbing has risen by five per cent to 743,000, meaning that whilst women currently account for just 4.4 per cent of all tradespeople, this is considerably higher than the 2.1 per cent representation a decade ago.
When broken down by industry, the majority of female tradespeople can be found in building, with 24,000 females employed in jobs including bricklayers, roofers and scaffolders, accounting for five per cent of the total workforce. There are an estimated 8,000 women working as electricians, accounting for three per cent of all tradespeople and 1,000 female plumbers, accounting for two per cent of those working in this trade.
While the number of women working in these trades has been steadily rising over the past decade, the figures show that female representation is rising at an increasing rate, with more than half of the 18,000 new female workers in construction since 2009 being registered in the last five years.
Nandita Borkakoti, Business Manager for Tradesperson, Direct Line for Business said: "While jobs in construction have traditionally been dominated by men in the volumes employed, it is encouraging to see that this notion is being increasingly challenged, with around 33,000 women across the UK currently working as builders, electricians or plumbers.
"With around 34,000 more tradespeople in the UK now than a decade ago, we hope that the coming decade sees further inroads being made for women in trade businesses, as the focus shifts away from gender and towards ability and expertise. It is important for any new entrants to the industry to have the strongest foundation possible to start work, with an insurance policy that can be tailored so that they only pay for what they need to include a range of covers such as public liability, employers' liability or for cover for their tools including when left in their work vehicle overnight."
Estimated number of male and female workers in selected construction trades, 2009-2019:
Timeframe

Industry

Builders

Electricians

Plumbers

All

2009

Men

437,000

192,000

65,000

694,000

Women

10,000

4,000

1,000

15,000

Total

447,000

196,000

66,000

709,000

2019

Men

428,000

230,000

52,000

710,000

Women

24,000

8,000

1,000

33,000

Total

452,000

238,000

53,000

743,000

Change

Men

-2.1%

+19.8%

-20.0%

+2.3%

Women

+140.0%

+100.0%

+0.0%

+120.0%

Total

+1.1%

+21.4%

-19.7%

+4.8%
Source: Direct Line for Business 2019
Based on population projections, there are expected to be a further 221,000 more women of working age (18-65) in the UK by 2029. If the proportion of working women in construction remains constant over this time it could result in a further 5,700 women in the industry by 2029. However, if the industry sees the same rate of growth as it has done since 2009, then there could be as many as 51,000 women in construction by the end of the next decade.
When looking at mean wages for tradespeople, women are still paid less than their male counterparts, though the analysis reveals that trade professions are more equitable than other industries. Female tradespeople earn an average of 11.3 per cent less than their male counterparts. With the average salary for male tradespeople standing at £32,755 in 2019, this translates into an income of around £3,700 less for women tradespeople than for men. This is lower than the gender pay gap across all industries, which in 2019 stood at 16.2 per cent.