Posted on 21st January 2021
Qualities to look for in a prefab steel building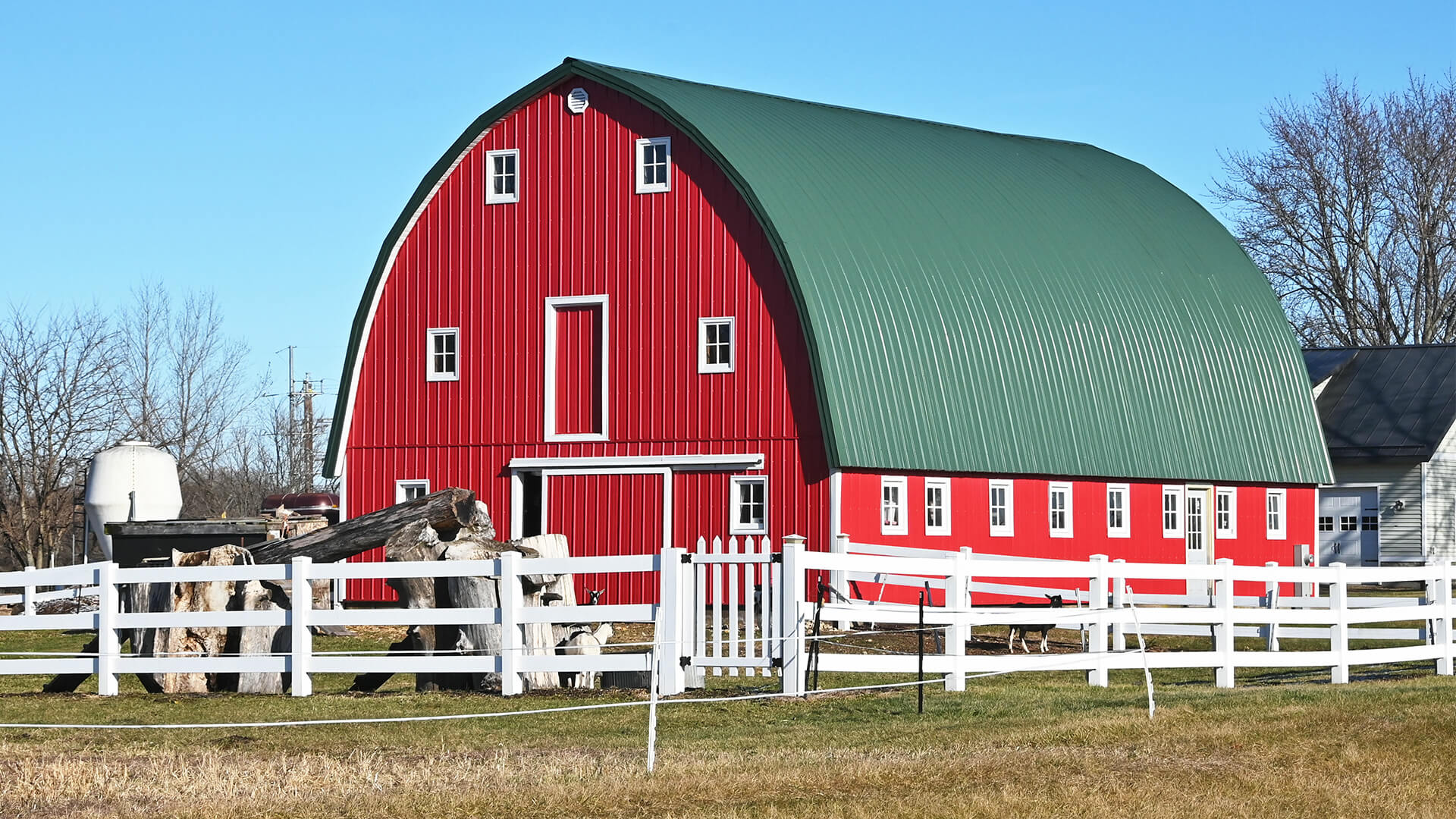 Prefabricated steel buildings are much more cost-effective than the traditional brick and masonry structures that most industries that need room for storages, workshops, and other industrial units prefer using. Moreover, working with prefabricated steel brings down the construction time to almost 40% and they could readily use the facility as soon as it is completed.
And because of these features of cheaper and shorter project duration, more and more residential structures are being built using prefabricated steel. However, when you're new to the gig and most of us are in the world of prefabricated steel, how do you know that the steel building you set your eyes on is of good quality and would be worth the investment? Let us help you with that.
What To Look For When Buying a Prefab Steel Building?
Of course, just like every purchase you do, you should have considerations and standards that need to be met. Buying a manufactured steel building is no exception to that.  Here are some of the characteristics of the prefab steel building you have to make sure is included in the structure.
Check If It's Up to Code
Now, even if you're a bloke and really isn't geared to understanding the building codes and whatnot, there are still some things you can check that don't require critical thinking or a trained eye.
Things like fire exits, adequate ventilation, and insulation are very easy to spot. You just have to know where to look and how to test it. According to building engineers at Murray Steel Buildings, there should always be two fire exits at each room or space. Another is there should be adequate ventilation all around the facility. You can just do this subjectively when you enter the building, it does not smell stuffy. When it is, it's a sign that carbon dioxide is abundant in the air and thus the building is not as open or well-ventilated as it should be. One other thing you can easily check is if the building is well insulated. Steel structures that have good insulation will feel warm and dry when it's cold outside and not too hot when it's summer.
These are only some of the things you can check when inspecting your prospect steel building, the rest should be checked by a highly skilled structural engineer.
Weatherproofing
Make sure that the building is weatherproofed – that means it can withstand the varying degrees of wind pressures and storms in your area. You might want to check this with your structural engineer as it is not easy to inspect these things. Also, if you are in a snowy locality, you need to ask your engineer if the roofing is adequate enough to hold the downward pressure of the snow. He should be able to tell you how high is the average snow in your area and if the building's roof is geared to carrying that amount of pressure.
Waterproofing
Waterproofing is as essential as any aspect of your steel building. No one wants to purchase something that has signs of a leaking roof or not well-sealed floors and interstices of the building. One quick check if the walls of the steel building are adequately waterproofed is its paint. If there are areas that have bloated patches of paint, either you have a leaking roof or the wall isn't insulated well so that water and moisture can penetrate into the walls. It can also be a sign that the paint contractor who did the work did not do his job well.
Skylights
Skylights are a feature of steel buildings that are very good to have. It could save you a ton of money in electrical bills especially when purchasing a 500 square meter steel building. Moreover, the natural rays of light have positive effects on the mood of the people inside the building, and of course, it reflects on how they do things. This is especially beneficial for steel buildings that will be designated as offices and workshops. And would be a great addition if you want to use steel beams in converting your loft. Fiberglass panels for the skylight are most cost-effective though polycarbonate ones are being used if something stronger than fiberglass is required.
Finishes
The finishes of a steel building are not just for aesthetic purposes, it actually helps in sealing them and making sure that it's components are well-protected. As you may know, steel can rust if not given enough protection. Ask the building manager or the manufacturer what method of rust-proofing did they use for the metal. It shouldn't just paint. Or else, it will crack even just after 6 months of being weathered. Usually, manufacturers do warrantee their coatings, surfaces, and paint finishes so be sure you know these details.
Gutters and Downspouts
To make sure that the exterior walls and other equipment that might be installed on the sides of your walls are well protected, adequate drainage on the roof is needed. Gutters and downspouts make up the drainage system of your steel building. Since steel is very susceptible to water and other changes in its environment, it is imperative that you keep your walls and its other components dry. The gutters and downspouts should be angled sufficiently to prevent water ponding in one area that will ultimately damage it. Water ponding in the roof should be also checked by your engineer. He or she can easily inspect this by checking the slope of the roof.
Building Maintenance and Its Cost
Though building maintenance is not a tangible quality of a steel building it is quite important since inadequately maintained equipment, whatever it is, will have its serviceable life shortened. Not to mention all the repairs that you would need to finance and do if it disrupts your usage of the building. You have to check with the manufacturer on the regular maintenance checks that need to be done, how frequent it should be, and ask for its estimated cost. That way, you can add this to your revolving fund or your house maintenance costs and you are well prepared for it.
Choosing a prefabricated steel building for your business or personal needs is a wise decision but be sure you understand what you're getting into. It's not a toy that you can replace whenever you find something that displeases you and it will drain your money if you purchased a fully constructed steel building.