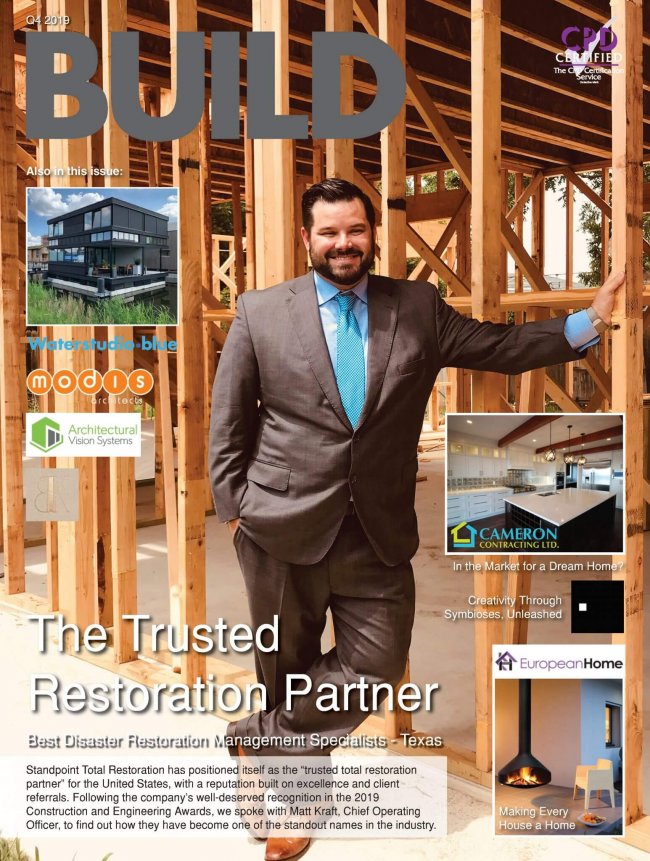 Welcome to the Q4 issue of BUILD Magazine. As always, we endeavour to be your source for all the latest news and features from across the global construction and property industries. For the final issue of the year we've decided to cast a light on the work of those firms who transform the lives of their clients by bringing their dream designs to life.
For instance, Fabio Marins believes in finding authenticity in work and the natural beauty of things. As such, Fabio has established his own firm and a career, which specialises in upcycle design in the commercial, residential and architectural acoustic spaces. The team here at BUILD were eager to speak to Fabio Marins to discover more about how the firm continues to drive innovation in the ever-moving architectural sphere.
Having built a formidable reputation on the back of an ability to thrive whilst working on challenging and complex projects, Architectural Vision Systems has learned to flourish, seeing success through proven adaptability and no small amount of creativity. Hence, we took a closer look to find out how the firm became one of the leading experts in the arena, who are dedicated to delivering clients with exceptional quality.
When it comes to security services, V360 Systems have swiftly differentiated themselves for their diligent and cutting-edge solutions. We spoke with V360's Director, Neil Dudley, to find out more about their expertise and services as they start to prepare their expansion into new markets and offices around the UK.
Meanwhile, the team here at BUILD magazine sincerely hope that you enjoy reading this issue. We hope to hear from you soon.