Posted on 1st May 2019
Q2 2019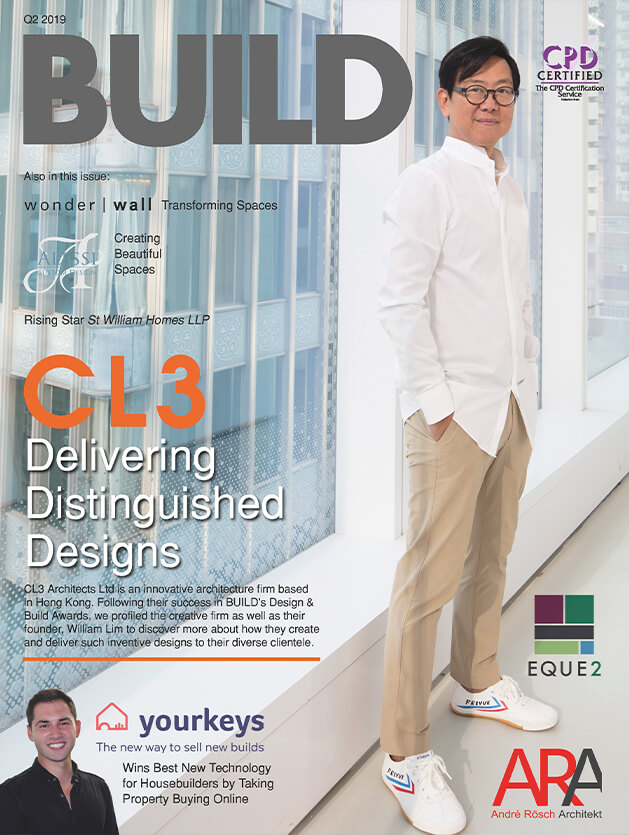 Welcome to the Q2 issue of BUILD Magazine, your source for all the latest news and features from across the global construction and property industries! In this issue we dive into the realm of architecture, whilst also taking a  look at a few creative interior design firms.
One example of the former is CL3 Architects Ltd, an innovative architecture firm based in Hong Kong. The firm's design style has primarily been Asian contemporary, with a noted ability to preserve the natural symbioses between architecture and art. By altering Eastern aesthetics to give more of a modern interpretation, CL3 Architects Ltd's creative thinking produces a unique showcase of distinguished designs that serve to differentiate them in a notoriously competitive market.
Another firm that is transforming spaces into a truly striking environment is Wonder Wall. The firm aims to create the feeling of a natural garden in spaces where the characteristics do not allow. Recently, we caught up with Wonder Wall's owner, João Salgueiro who revealed how the team have produced a striking portfolio of work.
Also in this edition we profiled André Rösch Architekt (ARA), a young, multidisciplinary architecture practice. The firm has thrived through an ability to work across all stages of architecture from the initial design stage to the final building construction, regardless of project size or complexity. We spoke to the firm's owner, André Rösch, who revealed more about the secrets behind ARA's remarkable success.