Posted on 10th April 2018
Q2 2018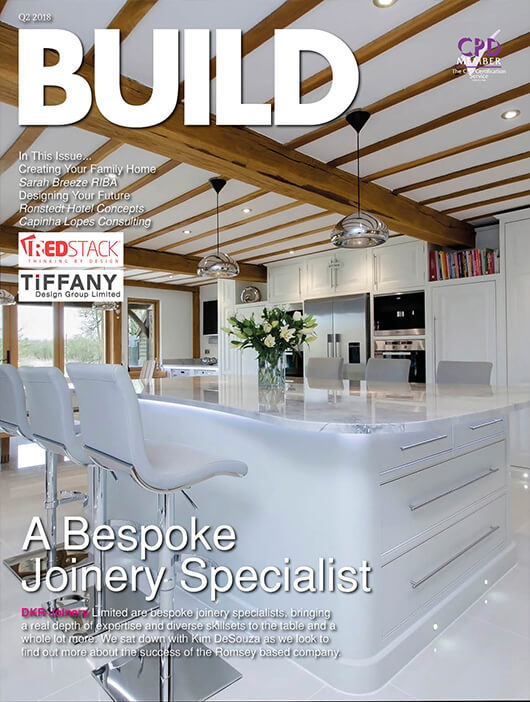 Welcome to the Q2 edition of BUILD Magazine, providing you with up-to-date news and features from global construction and property industries.
In recent news, Cuyahoga County, Cleveland Public Power and IGS Solar will begin construction this month (April) on one of the most innovative solar arrays installed in the state of Ohio, which will provide clean energy for decades to come.
Gracing the cover of this month's issue of BUILD Magazine, is DKR Joinery Limited, who are a bespoke joinery specialist, bringing a real depth of expertise and diverse skillsets to the table and a whole lot more. Recently, we sat down with Kim DeSouza as we look to find out more about the success of the company.
Also in this edition, Zero Kitchens manufactures sustainable kitchen and bathroom furniture, by using recycled or eco-friendly core materials which ensure the company's furniture are a true element to the circular economy, as well as delivering carbon benefits for home interiors. We spoke to Tim Burgess to find out more about the environmentally friendly and truly sustainable furniture the team produces.
Elsewhere in this issue, Lancer Scott is a national building, building maintenance and FM company, with a team large enough to guarantee delivery with economies of scale, but still remain flexible enough to maintain the personal touch. We took time to profile the firm as we looked deeper into the success of the company.
Lastly, Sarah Breeze RIBA is an Independent Architect who specialises in residential property, both extensions and renovations. We profiled Sarah Breeze and her services to find out what helps her to attract the best business and produce wonderful designs.
Here at BUILD Magazine, we truly hope that you enjoy reading this issue and look forward to hearing from you.