Posted on 30th January 2023
Putting Safety First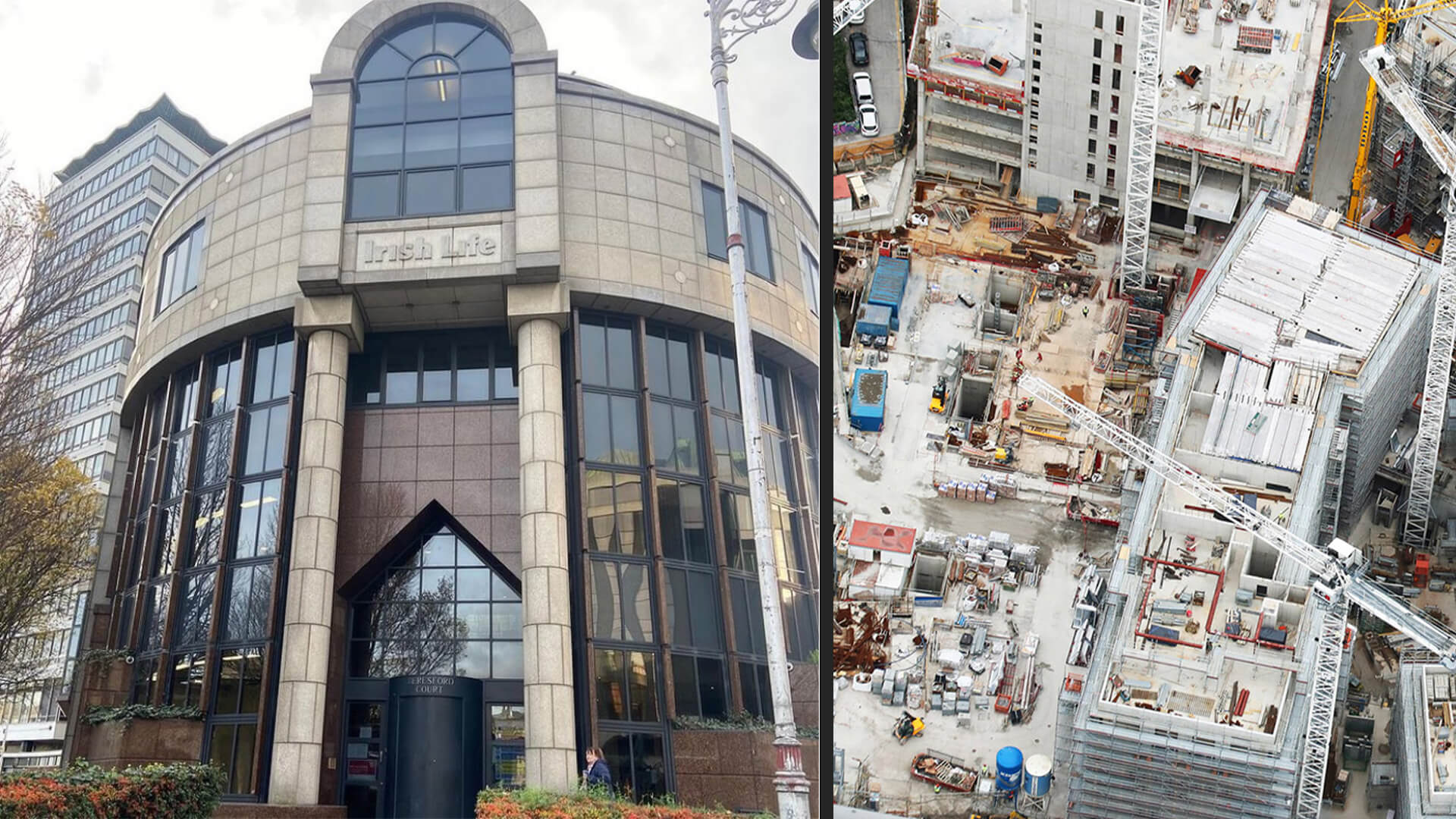 No project is ever without risk, but managing the risks involved is an important step to make. With offices in both the Republic of Ireland and the UK, the team at Ashview Consultants have a unique perspective on this issue that can quite literally be the difference between life and death. With success in the BUILD – Design & Build Awards 2022 where they were named Most Trusted Construction Safety Consultancy 2022 – ROI, we took a closer look at the firm to see how they've gained such an impressive reputation.
You can't put a price on safety in the workplace, and in an industry such as construction, the importance of safety cannot be understated. There are risks involved in every part of a building site, from the quality of equipment, to the routines that people go through on a day-to-day basis. Health and safety is not a box that is to be ticked, but an ethos that must be constantly questioned and valued for the benefit of everyone involved.
Ashview Consultants is a specialist in the field, with clients able to draw on the lived experience of 12 members of staff who boast a combined 200 or so years of construction and safety knowledge. What they don't know simply isn't worth knowing. For clients in a host of different industries, the awareness that the Ashview Consultants team bring to the table is an invaluable part of how they operate. Though everyone tries to maintain the highest possible standards at all times, it's teams such as Ashview Consultants who ensure that our construction sites are as practically safe as possible.
Every consultant who works for Ashview Consultants comes from within the industry, and knows the mindsets of construction crews intimately. Drawing on this practical expertise, alongside a wealth of various construction qualifications and safety qualifications, you can be certain that the suggestions and reports produced by the team are in the best interests of everyone involved. Where some see health and safety as overprotective, Ashview Consultants can always pull on a talented pool of individuals who know exactly what they are talking about.
Building health and safety into how we work is not necessarily an overwhelming challenge, particularly with a team such as Ashview Consultants to turn to. Implementing a Construction Management System, for example, is just one way in which the team can support their clients to achieve higher standards of health and safety. Having first conducted a review of an organisation, the team are able to create a gap analysis which identifies the requirements necessary for implementing a construction safety management system. Having this is crucial to gaining formal accreditation.
Because the team behind Ashview Consultants have such a long track record of expertise, they can offer unique insight into how best to implement new systems into a business as well as improving the safety, quality and environmental practices of a business. As such, the implementation process is one which is can be seamlessly incorporated into companies of all shapes and sizes.
Of course, one of the biggest challenges that the construction industry faces is that of reporting accidents. This is a legal requirement, but knowing the precise path to take can be difficult. Ashview Consultants has the ability to assist with any accident investigation, advising on the various authorities that must be notified and offering measures which can be put in place to avoid any reoccurrences. No two companies have the same requirements, and so the team are able to offer a turnkey solution wherein they can assist businesses through the process or carry it out independently on their client's behalf.
To ensure that customers receive truly leading service, the Ashview Consultants team are continually exploring ways of upskilling the team. Training new skills into people happens in any industry, but it is particularly important in construction as new methods of working are adopted. Many of the staff at this firm have been with the business for many years, which demonstrates the commitment that the firm has to its employees and how this has been repaid through long-standing loyalty. For clients, the true sign of success can be seen in the impressive work ethic of everyone involved in Ashview Consultants.
There is no other firm which is able to offer such a high standard of individual when it comes to health and safety on construction sites. The team specialise exclusively in this field, with full-time employees who are clearly dedicated to the field. The firm has been 3rd party accredited for both Health & Safety and Quality, and also holds OHSAS 18001 and Quality is ISO9001. Both of these accreditations have been provided by BM Trada.
When clients turn to Ashview Consultants, they don't simply turn up when projects are in full swing and provide new and exciting solutions. The team collaborate as closely as possible to build in safe working practices right from the initial concept. This care and attention to detail goes far beyond conceptualisation, however, with the team offering insight throughout the construction process, and even through to future maintenance. Having this close connection throughout the lifetime of a project, as opposed to at specific points where expected, is why those who work with Ashview Consultants have higher standards of health and safety.
Health and safety plays such an important role in every part of how we work and how we live. It's not a box-ticking exercise, but a way of protecting the things which are most important. The work that Ashview Consultants does provides assurance to clients that their business, their people and their assets are protected. And at the end of the day, what could be more important than that?
Company: Ashview Consultants