Posted on 21st November 2022
Pink Hues Dominate the Top 10 Trendiest Autumnal Paint Colours – Expert Reveals Why You Need a Home Refresh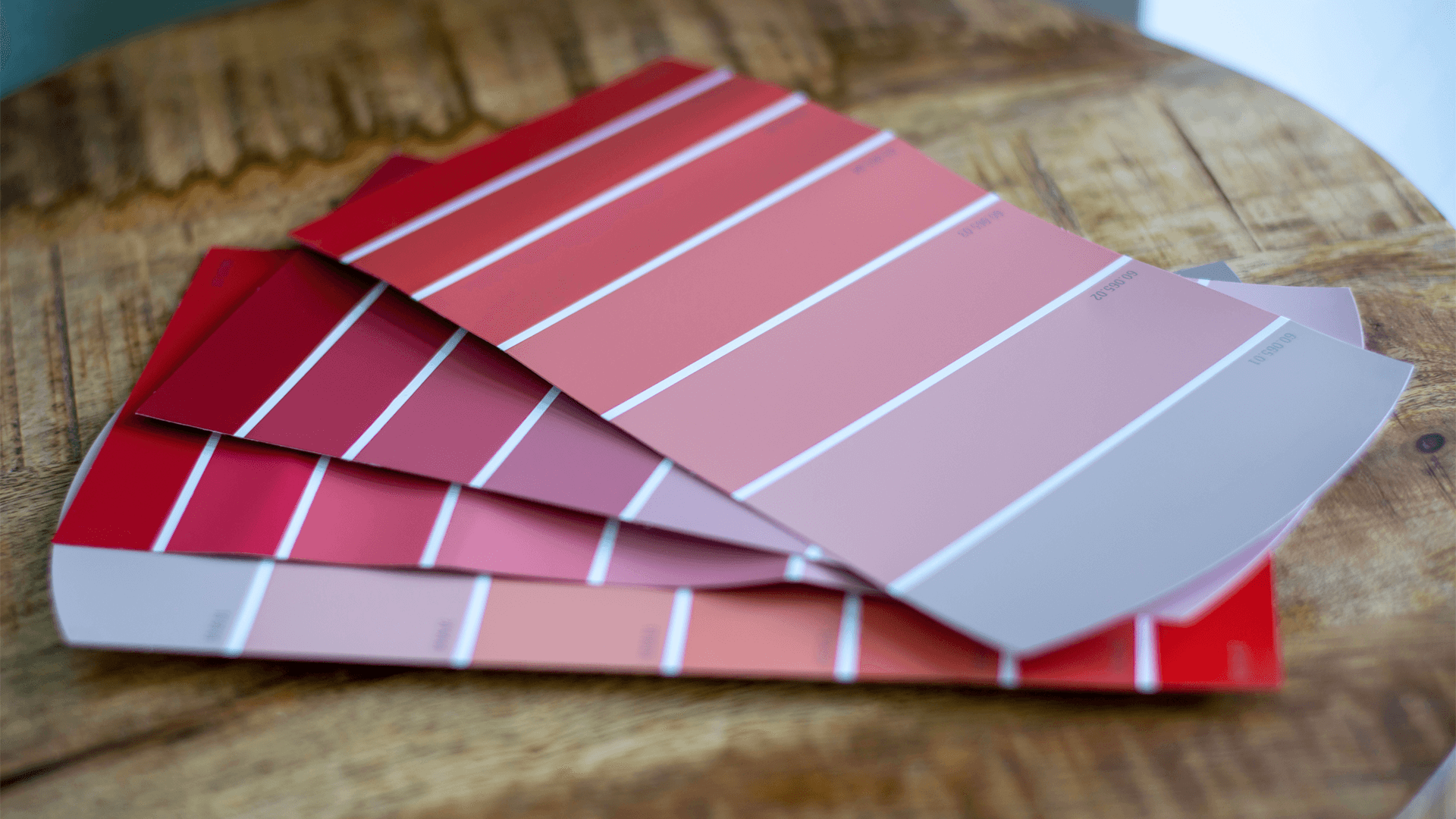 A home refresh can play a big part in our general well-being and helps bolster our mood. Here are three benefits of why we should rejuvenate our homes for autumn along with some simple decoration tips:
1. Helps combat seasonal affective disorder (SAD)
Around two million Brits and over 12 million people in Northern Europe have experienced seasonal affective disorder as the day gets shorter. Inject bright colours into your home or improve the lighting as darker days can disrupt our biological clocks and affect areas of our brain that produce mood-regulating hormones. Apply a fresh lick of paint, or play with fairy lights and candles. Try grouping several together on a tray – especially effective if candles of different heights and sizes are used!
Warms up our home and boosts mood as the temperature drops
The interior choices made during warmer months might not be ideal year-round. Hence, it's crucial to revamp our living space to give it that comforting home feeling, whether it's using paint shades with warm undertones to brighten up a north-facing room with little sunlight, or adding textures and layers to furniture with cushions, throws and rugs – which in turn, helps keep the heating costs down too!
Declutters our mind and sparks creativity
A home refresh doesn't always mean a full transformation, it can simply be a deep clean or moving furniture around. Decluttering regularly can bring substantial mental benefits with studies proving clutter contributing to our short attention spans. Not only does decluttering provide us with a refreshed headspace, but old items you find along the way could also spark new ideas, making you feel inspired!
Top 10 trendiest autumn paint colours 2022
| | | | | |
| --- | --- | --- | --- | --- |
| Rank | Paint shade | Brand | Colour category | Average global monthly search volume (September 2022) |
| 1 | Sulking Room Pink | Farrow and Ball | Red | 14,800 |
| 2 | Peignoir | Farrow and Ball | Red | 10,800 |
| 3 | Dead Salmon | Farrow and Ball | Red/Brown | 9,800 |
| 4 | India Yellow | Farrow and Ball | Yellow | 8,750 |
| 5 | Pink Ground | Farrow and Ball | Red | 7,250 |
| 6 | Blush Pink | Dulux | Red | 6,750 |
| 7 | Calamine | Farrow and Ball | Red | 6,650 |
| 8 | Setting Plaster | Farrow and Ball | Red | 6,500 |
| 9 | Oxford Stone | Farrow and Ball | Brown | 6,300 |
| 10 | Honey Beam | Dulux | Cream | 6,000 |
For the complete data of all 87 paint shades analysed, please click here.
According to the research, the trendiest autumnal colour to paint your home this year is Sulking Room Pink by Farrow and Ball. Racking up 14,800 average global monthly searches, this romantic muted rose hue is a versatile shade that could be easily paired with different colours, giving off a sense of sophistication to your abode.
Peignoir ranks as the second most popular fall shade as it accumulates 10,800 average monthly searches worldwide. The perfect combination of grey and pink, elegance accompanies this Gallic-inspired colour, with its unique depth bringing walls to life as autumn draws in. Pair Peignoir walls with neutral hues and incorporate deep, dark accents to add character to your room.
In third is Farrow and Ball's Dead Salmon. Another popular paint colour for your fall-inspired transformation, this subtle dusty rose hue with red undertones has garnered 9,800 searches on average last month. The perfect backdrop for candlelit rooms, consider the shade for dining rooms or hallways which will help create a serene, laid-back vibe – pops of greens also go exceptionally well with this colour!
Taking the fourth spot with 8,750 average monthly searches worldwide, a fresh lick of India Yellow is sure to conjure up warmth in your living space as the night gets longer. Rounding off the top five most on-trend autumn paint colours is Farrow and Ball's Pink Ground (7,250 average monthly searches). Dusty pink with a dose of yellow pigment, this soft shade is best complemented with darker hues for a warm, inviting atmosphere.
Heath Alexander-Bew, director of personal lines at Alan Boswell Landlord Building Insurance, offered guidance for landlords on choosing the right paint colour for rental properties:
"Picking the right paint colour for your rental home could be one of the hardest and most crucial design decisions to make, as a well-decorated, visually appealing room will certainly help attract high-quality tenants.
You want to use something on-trend but not too striking and niche so it suits a larger audience and ensures your property isn't left unoccupied for long. Neutral colours are a safe bet, providing tenants with a blank canvas that allows them to personalise their space much easier. Light beiges, tans, creams and soft greys are all ideal colours that will give the illusion of a larger space.
Moreover, to save money in the long run, it's best to Invest in quality paint as you want it to be durable and take knocks and scratches. Remember to take pictures of the areas you've added a fresh coat of paint to before renting out and keep your receipts. So when a property is handed back to you and the walls are damaged, you have proof when it comes to who should bear the costs of reinstating the area back to its original state."