Posted on 17th July 2016
Opportunities For Both Landlords and Tenants in Muscat's Softening Residential Market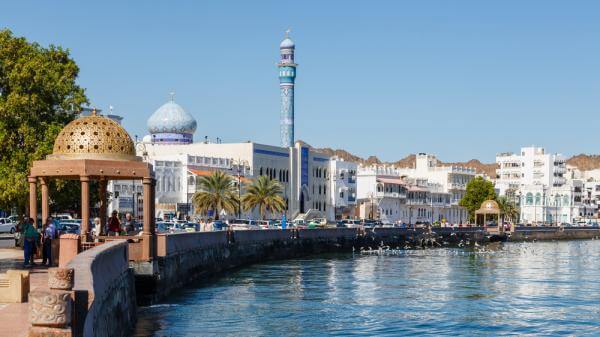 Opportunities exist for landlords to secure income by offering prospective tenants additional incentives, according to international real estate consultancy, Cluttons.
Cluttons' Muscat Spring 2016 Property Market Outlook report asserts that landlords who are putting tenants first by offering realistic market rents in line with the current economic reality and increasing incentives such as free access to onsite and local facilities, will likely be the first to benefit once the market does pick up.
Philip Paul, Cluttons' Head of Country, Oman said: 'We continue to see increased vacancy levels in stock that is perceived to be secondary, presenting landlords with a significant opportunity to take a long term view and refurbish during these emerging void period. With average rents slipping across Muscat, tenants are now benefitting from choice although Cluttons advises that good quality property correctly priced is still being snapped up quickly.are Tenants are focused on good quality accommodation, with well managed facilities and amenities. With that in mind, upgrading stock is certainly advantageous for landlords at this time.'
According to Cluttons' research, average residential rents dipped by 5.9% during the first quarter, leaving them 12.7% below Q1 2015. The decline was led by the villa market, leaving average monthly villa rents at just over OMR 1,004, 14.1% lower than Q1 2015. wide ranging redundancy programmes in key sectors, with the oil and gas sector still shrinking, are having a direct impact on rental levels.
Faisal Durrani, Head of Research at Cluttons said: 'If the expected bottoming out of the market does not in fact materialise, then demand for rental accommodation will continue to decline over the next six to twelve months, putting further downward pressure on rents, particularly as core sectors such as oil and gas, continue to show signs of shrinking. With this in mind, it is our expectation that rents during 2016 are likely to fall by a further 5% to 10%, on average, across Muscat. However, it is worth highlighting that better quality properties priced at the lower end of the budget spectrum, at between OMR 250 per month and OMR 500 per month, are likely to remain stable.'
Paul added, 'In the sales market, we have recorded price declines across the board, with buyers now watching for affordable options as the market comes in line with the new market reality.
Cluttons research shows that during the first quarter of 2016, transactional volumes across the Sultanate were slightly lower than the same period in 2015, according to the National Centre for Statistics and Information (NCSI). The figures show that the traded value of property in this period decreased from OMR 1.322 billion in Q1 2015 to 0.922 billion in Q1 2016.
Paul commented: 'This decline reflects the squeeze on disposable household incomes across the region as the era of low oil prices beds in. Going forward, we expect this trend to persist, particularly as oil prices appear unlikely to stage a comeback in the near term. With the region's governments rushing to diversify income streams through the introduction of new fees and taxes and the dismantling of energy subsidies, household incomes in the GCC are expected to come under further pressure, with disposable incomes also likely to fall and Oman has not been immune to this.'