Posted on 5th May 2016
Ones to Watch for 2016: Real Estate & Property – Keeping it Simple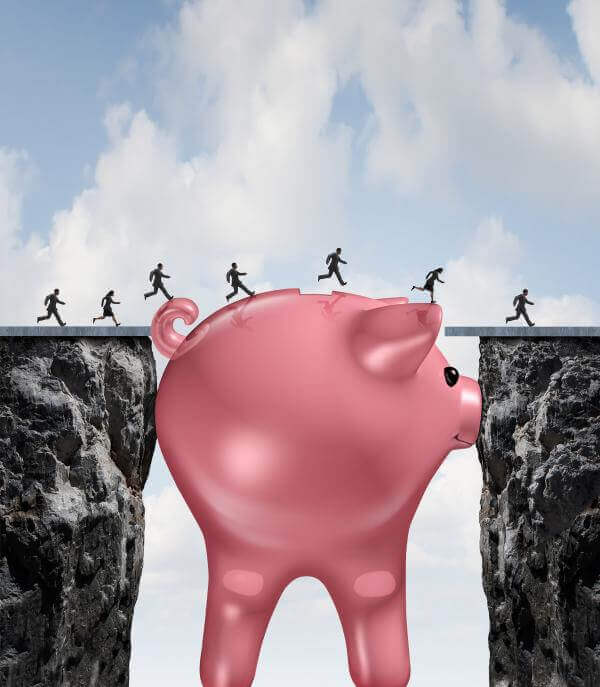 Keeping It Simple Finance are independent commercial finance brokers, made up of a diverse team of professionals who all have considerable experience in the finance world. Holly Andrews provides us with an overview of the firm and its client friendly approach to finance.
As our name suggests, here at Keeping It Simple Finance we like to keep things simple. We specialise in providing bridging loans, development finance, buy to let and commercial mortgages.
We are conscious that the world of finance can be complicated, so our aim is to keep the whole process as simple as possible for our customers. This leads to a more efficient and informative process where ultimately better decisions and less mistakes are made.
Our industry has expanded significantly in recent years. Prior to the credit crunch if anyone needed a large short term loan they would visit their high street bank, where the vast majority of bridging loans were arranged. However, the recession meant that the high street banks stopped providing bridging loans.
Due to the then uncertainty in the finance world, together with low interest rates, investors viewed bridging finance positively because the returns were much better than other investment options (plus money was only out for short periods). This led to a growth in bridging loan providers, who in order to find business adapted to the demands of customers, filling part of a large demand gap.
Development finance was also difficult to obtain, but bridging loans became so flexible builders and developers could use them to fund projects. Bridging loans became a really useful funding option, in particular for property renovation, conversion and expansion projects.
The credit crunch and later new regulations meant that getting a mortgage became very difficult, in particular for first time buyers. Being unable to get on the property ladder meant that more and more people had to rent, considerably increasing the demand for rental properties. Many of our clients would use bridging loans to purchase properties quickly at auction, or properties that were in a poor state of repair, which they would then do up and refinance with a buy to let mortgage.
Another popular option is buying large properties and turning them into flats. Bridging finance would help to fund the purchase and conversion work, then once completed buy to let mortgages would be put in place to repay the bridging finance.
KIS Finance offers a unique approach to providing bridging loans, offering clients a clearly defined complete package which exactly meets their needs. Whenever we have a new enquiry we take the time to fully understand our client's finance requirements, their current circumstances and future plans. Once we have established what finance is required we search for the lenders who are most likely to provide the best deal. We rarely talk to just one lender, the industry is very competitive so take full advantage of our independent status to negotiate the best possible finance facility for our clients. We work hard to find our clients the best possible deal so that they can maximise the profit from their projects.
Many of our clients have used us more than once. This works really well for both our clients and ourselves! Because we already know their individual circumstances and understand their requirements they can quickly phone or email us anytime with just the details of any new project that they are considering. We can then quickly provide finance options, day or night, seven days per week.
In order to further enhance the customer experience we have recently added a development finance calculator to our website. This is the only online quotation system for development finance that provides instant results. It is a very useful tool because it helps builders and developers to determine the potential finance costs and profitability of a project. The calculator is really useful when comparing different options, such as would it be more beneficial to go with a plan that has a lower interest rate but a higher exit fee? Users can even experiment by changing release dates for further fund releases to see how this effects interest rate charges.
Our stamp duty calculator works out stamp duty for all types of properties in England, Scotland, Wales and Northern Ireland. Again this was a first and we believe still the only calculator that allows for the different stamp duty rates depending where a property is and also for the property type – residential house, buy to let, second home or commercial property.
The KIS Bridging Loan Calculator was the first online calculator to provide a more detailed breakdown of the different costs involved with bridging finance. We have recently made some more improvements, ensuring that it is once again the most functional one available.
Looking ahead, we feel that the main challenge for the future will be the result of the EU Referendum. With the lead up funding sources are already getting nervous and we are hearing stories from lenders who are starting to find it increasingly difficult to secure funds.
The UK economy has been improving, the fear is with many in the finance industry that a vote to leave will reverse this. Leaving will most probably mean a stronger pound, therefore more imports, a rise in interest rates to curb the purchase of cheap imports and less investment into the country.
Developers and builders who are already struggling to find skilled labour believe that this will be made worse by a vote to leave. A shortage of labour will mean projects will take longer or may even be cancelled, and therefore we anticipate a number of exciting opportunities, both for ourselves and the industry at large, as we adapt to the referendum results.
Company: KIS Finance
Website: https://www.kisbridgingloans.co.uk/