Posted on 5th May 2016
Ones to Watch for 2016: Engineering – Barker Ryan Stewart, Australia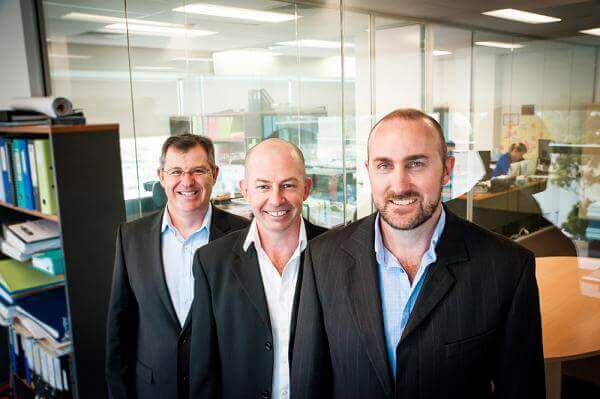 Barker Ryan Stewart is an Australian based fast growing property and infrastructure consultancy led by three Directors, Glenn Barker, Garry Ryan and Ian Stewart. They provided us with a unique overview of their firm and the industry in which it operates.
Barker Ryan Stewart was formed in 2009 following the merger of Barker Ryan Consulting and Stewart Planning Group. As a company we typically assist our clients with approvals, design, certification and project management of property developments and infrastructure works. Our core services include town planning, project management, civil engineering, traffic engineering and private certification services across metro and rural regions.
Since the firm's inception there has been an increased use of private certifiers in place of local government. Barker Ryan Stewart has adapted to this shift towards the use of private certifiers by becoming the leading provider of subdivision certification services in New South Wales. We estimate that our private certification services currently represent approximately 40% of market share and will continue to grow as we increase our capacity.
In addition, we have also seen growth in demand for independent design verification of major road works for Roads and Maritime Work Authorisation Deeds. Our understanding of main road design requirements has resulted in steady growth of this aspect of our business.
The projects we work on are fast moving and constantly changing, and as such we understand the importance of maintaining flexibility, quick response times and a tenacious attitude.
Clients have commented in the past that because of our approach we are easy to work with and we get the job done with minimal fuss.
When undertaking a new project we always listen to our client so that we are able to fully understand what they actually need. We then define a scope of work for the client to review and confirm that the services being provided will meet their requirements.
It is this client centred approach that sets us apart from our competitors, alongside our wide industry knowledge and vast service offering. In New South Wales we are one of few multi-disciplinary firms of our size, as larger multi-national firms offer multi-disciplinary services but there are few medium size firms that have the diverse experience across the fields of planning, engineering, project management and certification.
This range of complementary skills means that clients can limit the number of consultants that they need to bring onto a project. Our involvement through the entire life-cycle of a project from the initial planning phase through to design, certification and project delivery means that the client has a contiguous team to see the project through to the end.
Therefore, our combination of multi-disciplinary service offering and dedicated, client centred approach, ensure that all of our customers get the best aspects of a property consultancy firm when they work with us.
Our overall aim is to be a pre-eminent Australia-wide multi-disciplinary consulting firm. In the seven years since our inception we have achieved approximately 25% growth in revenue year on year. We currently employ over 30 staff and are looking to double the number of employees in the future.
With added resources we are now focusing on an improved marketing strategy to increase brand awareness and drive increased business enquiries. We are also focused on growing with our clients by maintaining long term relationships.
To achieve our aim we are keen to double our size over the next three years and are investigating opportunities for expanding interstate. Staff management will be a key focus as we expand and we will maintain our focus on a healthy and happy workplace so that we can retain as many of our current workforce as possible whilst also attracting the best talent from the industry to join us in this exhilarating new chapter. We are also exploring investment opportunities in order to finance our plans, which have the potential to provide us with stimulating new partnerships which will enrich our knowledge and experience as a business.
Contact Details
Company: Barker Ryan Stewart Pty Ltd
Name: Ian Stewart, Glenn Barker
and Garry Ryan
Email: [email protected]
Web Address: barkerryanstewart.com.au
Address: Suite 603, Level 6, 12 Century
Circuit, (Norwest Business Park)
Baulkham Hills NSW 2153
Telephone: 61 2 9659 0005