Posted on 1st June 2016
Ones to Watch for 2016: Construction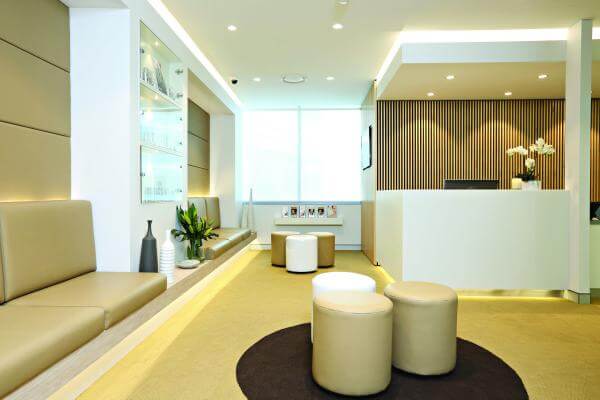 The Arconn Group is an Australian owned global healthcare design, project management and construction fit-out company, which, through its subsidiaries Perfect Practice, Levitch Design Australia and Practiserv Australia, supports the Healthcare industry and ensures that they are able to deliver world class care. We caught up with some of the team to find out more.
The Arconn Group was born after recognising the real diversity in standards within the healthcare practitioner fit-out market. We strongly believe that there is a real need to offer the doctors of tomorrow a complete seamless integration of practice design and fit-out services to ensure that they are able to provide their patients with the very best healthcare practice environments available in the world today.
In order to achieve this, we deliver healthcare practice designs that develop and apply the knowledge and expertise of the best people in the industry. We have hand-picked some of the global thought leaders in high performing healthcare practice environments to work under the Arconn Group of companies. We have applied this vast knowledge base to our design, project management and construction teams to ensure that each practice space is delivering what the patients of tomorrow are expecting.
Over the past 25 years the group has completed over 1000 healthcare projects through our three key brands.
These include Levitch Design Australia, the most highly regarded creative and design focussed interior fit-out business nationally. The firm works with the most demanding and discerning healthcare professionals to create stunning healthcare practices, combining both the art and science of healthcare design to deliver tangible ROI results for stakeholders as well as better outcomes for their patients.
In addition, we operate Perfect Practice, an industry leading Australian family owned healthcare construction fit-out business. Through Perfect Practice we offer turnkey solutions which integrate design, budget planning, scheduling and construction to create amazing and timeless practices.
Finally, Practiserv Australia provides a complete holistic solution to healthcare practice professionals who need ongoing repairs and maintenance, offering our clients the support they need to keep their practice environments looking like new every day.
What unites these brands is that they all operate in an industry which is dependent on the doctors, dentists and specialists that operate within it and what importance they put on their practice environments.
Our challenge is to really educate the practitioners about the correlation that good practice design and a pleasant working environment has on staff morale, patient well-being and practice ROI, as well as encouraging them to treat their practice as not just a service, but a service 'business.'
Each brand has a number of aims which help to focus and overcome the challenges they face, but our overall aim is to deliver an outstanding state-of-the-art practice environment to our clients.
We achieve this by having the correct systems and processes in place, the right people working in our team and using the best possible products in the market.
From a business perspective, a patient is more likely to agree to a recommended treatment plan in an environment that makes you feel safe and comfortable and clearly and convincingly demonstrates the practitioner's professionalism and good taste, rather than in a practice environment that is run down and 'old.' The value that a new practice environment brings can be highlighted using examples of practice owners' ROI after 12 month of operation in the new environment. Overall a new practice that looks stunning becomes the marketing tool for the business.
Word gets out, referrals increase and business grows substantially. A recent client has said to us that within 12 months, revenue increased by 40% and in the second 12 months a further 25%. This statistic is not uncommon for our clients.
Looking to the future, our focus over the next 12 months is to develop and evolve the Arconn Institute, which is our way of giving back to the industry. The Institute was founded in order to better understand the psychology and science behind good practice design and patient well-being. Its mission is to communicate and educate healthcare practitioners about the science and art behind the highest performing healthcare environments in the world.
Company: Arconn Group Pty Ltd
Email: [email protected]
Web Address: www.arconngroup.com.au
Other company branded web sites
www.levitch.com.au
www.perfectpractice.com.au
Address: 11 Anvil Road Seven Hills NSW
Sydney 2147 AUSTRALIA
Telephone: +61 2 9620 9333