Posted on 5th October 2017
Build October 2017 (Gray Insulation and Fabrication llc)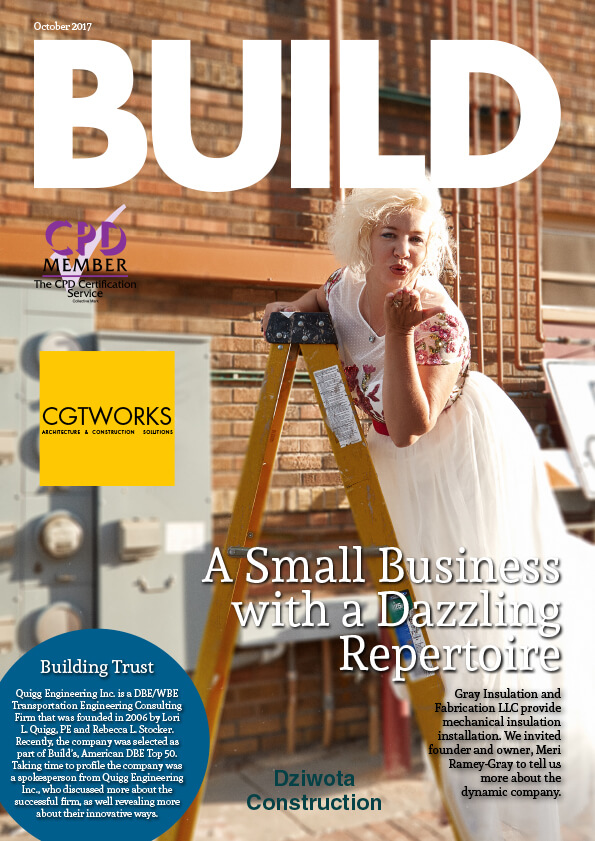 Welcome to the October edition of BUILD Magazine, bringing you up-to-date news and features from global construction and property industries.
In recent news, new analysis of London commercial property deals shows international real estate investment is remaining strong as Asian investment makes up close to 50% of the £10.89bn total deals value.
Elsewhere in this issue, we learn more about Gray Insulation and Fabrication LLC, who provide mechanical insulation installation. Founder and owner, Meri Ramey-Gray takes time to tell us more about this dynamic company and her recent success in BUILD Magazine's 2017 US Small Business Awards, where she was awarded the title, Best Woman-Owned Small Business in Colorado.
In other news, the housing sector has one of the highest rates of absenteeism, this is according to a new report which explores the issue and how it affects the industry as a whole.
Lastly, proving that personal touch to all of their projects is 100% family owned company, O'Reilly Concrete. Established in 1939, they have grown over the decades to become one of the largest precast manufacturers in Ireland and the UK. We discover more about the firm, when we profile this innovative company.
We sincerely hope you enjoy reading this issue and look forward to hearing from you soon.