Posted on 4th July 2022
Not Everything Can Be DIY – Times When to Consider Hiring a Professional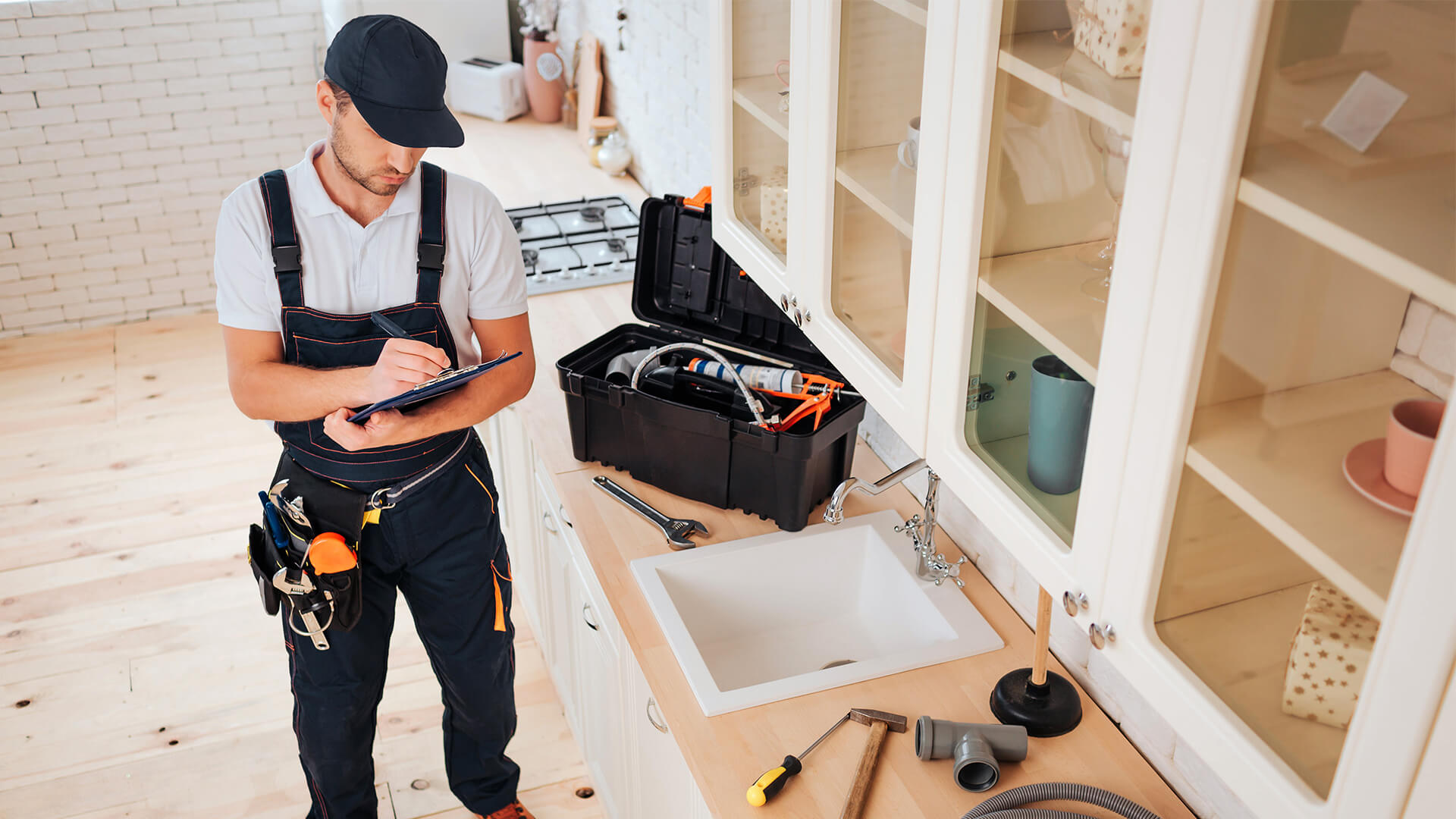 As much as we pride ourselves on being the most accomplished handyperson in town, certain things are just out of reach for most homeowners. DIY home projects like painting bedroom walls or building a shed can be fun to take on, but when more sensitive renovations are in order, it's always best to enlist the services of a qualified professional. It's bound to maximize efficiency, speed, and most of all, safety. 
This dedicated guide highlights common home repairs and upgrades that are best entrusted to a local professional. From the roof to electrical and plumbing, get ready to sit back and let the experts do the job!
1. Roofs Repairs
Roofs are one of, if not the most important structural elements in residential dwellings. Although they're designed to be sturdy and withstand the forces of nature, roofs are subjected to a great deal of wear and tear over the years. If you've noticed broken shingles, leaks, or even cracks in your attic, you might be tempted to fix things yourself. However, taking a step back and realizing the extent of the repairs will convince you to hire a roof specialist instead. 
Depending on the surface area, materials, and the extent of damage, roof work will generally set you back several hundreds of dollars. That's simply the price tag for a solid roof that will last for years.
2. Exterior Upgrades
Have you been considering an update for your home's garage? Ever since the pandemic, more and more property owners have taken advantage of the underutilized space in and around their homes. This could be the perfect opportunity for you to install an automatic garage door, put up new storage for sports gear, or delineate outside spaces for any number of reasons. 
If you envision creating a small basketball court in your driveway and are looking for specialists in Line Marking in Sydney NSW, you won't have trouble finding a reliable provider to make your vision a reality. Simply make sure you conduct proper research and compare providers before bringing anyone in to carry out the job. Don't hesitate to ask for a quote, too.
3. Electrical Work
Unless it's replacing a simple bulb or changing a light fixture, electrical work should always be approached with utmost caution. Without the proper skills and tools, not only do you risk messing up the entire system, causing a black-out, but it can also get you injured or electrocuted, which often results in a trip to the emergency room. So, to stay on the safe side, always hire an experienced electrician when it comes to these delicate matters. Whether you want to install a new outlet, junction box, or replace your electric panel altogether, a licensed expert will take on the work safely and with great efficiency.
4. New Plumbing
Outdated kitchens and bathrooms often call for brand-new plumbing. If you plan on completely revamping one of these spaces in your home in the near future, your best shot is to let a professional take the reins. While you can install new tiling or floors by yourself, anything that relates to pipes, faucets, sinks, toilets, showers, and baths should be handled by someone with proven expertise. Also, take that opportunity to gather tips on how to maintain your plumbing system, apply a quick fix to a leak, or unjam a kitchen garbage disposal.
5. HVAC Issues
In a similar vein, you shouldn't attempt to fiddle with anything related to ventilation, cooling, or heating around your house. Like electricians and plumbers, HVAC experts undergo years of rigorous training to master every aspect and component of these complex installations. So, whether your air conditioner needs a filter replacement or your heating isn't working properly, an HVAC professional will identify the source of the problem and remedy it expertly. Again, don't hesitate to ask them for easy maintenance tips, especially around the summer and winter months when your HVAC system is most solicited.
6. Windows Replacements
It goes without saying that putting up windows isn't something any amateur can pull off. Improperly installed windows can ruin your home's isolation, encourage airstreams, promote leaks, and be a serious hazard for the home's occupants. 
Now, unless you're a construction engineer with years of experience renovating residences, it may be best to delegate the work to a trusted local contractor. They'll factor in your windows' measurements, types, and materials for a speedy and pain-free installation. Keep this in mind for bay windows and glass doors as well.
7. Skylight Additions
If your layout allows for it, adding a skylight in your living room or bedroom can transform the look of your space in incredible ways. It'll bring in plenty of natural sunlight, making the room appear that much larger and inviting. That said, boring a massive hole in your ceiling inevitably calls for big preparations and even bigger precautions, which not many homeowners can handle alone from A to Z. 
So if you have the budget for it, do some research to find a specialist who'll conduct the job expertly. As always, gather a few quotes to make sure you don't spend any more than necessary.
8. Basement Expansions
Lastly, expanding or revamping your basement may seem like the perfect DIY project. But it isn't without its risks. Your basement is where your foundations lie, meaning that if anything goes awry down there, you could jeopardize your home's entire structural integrity and cause severe damage. 
In the spirit of staying safe, a specialized contractor will be your best ally to bring your vision to life. Whether that's creating a colorful playroom for the kids, an extra office space, or a state-of-the-art entertainment room, discuss your options with a professional before attempting anything inside your basement.
As a well-reasoned homeowner, you have a responsibility to ensure your and your family's well-being at home. Of course, there are always minor things you can do yourself, like changing kitchen hardware, installing dry walls, or building a fence. However, plenty of instances will require that you bring in the professionals. 
This notably goes for all major electrical or plumbing work, roofing, room expansions, and more. In the end, it may seem like you're taking a lot out of your pocket, but the expert you sign up with will go the extra mile to help you achieve the best and safest home living experience.