Posted on 25th May 2016
New Software Gives Private Landlords Complete Confidence With Right To Rent Checks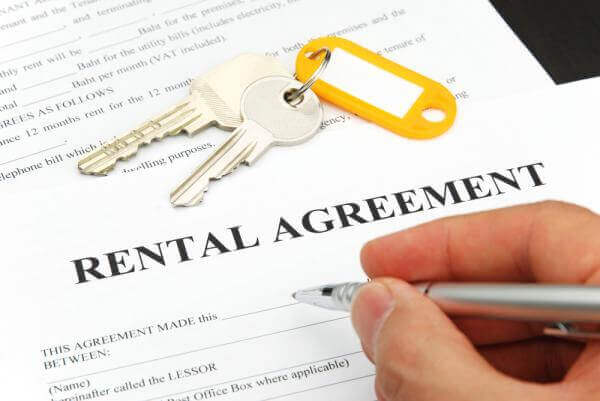 Created by Technology Blueprint Ltd to streamline Right to Rent checks and help private landlords comply with the latest legislation
Newly launched CheckDocs is a new way for private landlords to complete Right to Rent checks quickly and securely since the background checks became mandatory on February first 2016. Currently a Landlord/Agent who cannot provide proof of properly conducting Right to Rent checks for each and every tenant can be held responsible and fined up to £3000.
This simple software takes the Right to Rent checks, which have caused confusion and extra work for landlords across Britain since their introduction in February 2016 and holds the entire process under one roof.
CheckDocs costs a fraction of the amount per check than other methods in terms of both time and money, making the process seamless for landlords and tenants. Using some nifty technology (MRZ scans), CheckDocs can auto-populate the required documentation from the phone's camera or a scanner.
CheckDocs makes checks that would take a matter of days with postage and applications a thing of the past. The user is provided with an instant response and they are provided with the option to download the full report straight away.
For a small scale landlord, individual checks can be carried out for £3.50 but packages of 100 checks, 250 checks, f500 checks and 1000+ checks can be purchased at ever decreasing prices per order. 1000+ checks cost £1 each. The average cost of a right to rent check at the moment is £7.50.
It is legally required for tenant to keep their documentation for the length of the tenancy as well as for 12 months after leaving the residency, with CheckDocs, this is part of the package with instant access to all active and previous documents straight from the cloud. Using an extremely secure cloud server, all data is safely stored and nothing is saved on the phone on computer being used.
CheckDocs is the brainchild of Vik Tara a portfolio landlord with a history of success in both the property and technology sectors. Tara is the CEO of Technology Blueprint Ltd is the company behind the hugely successful property management system PropCoTM Enterprise, a well known and highly respected tool for letting and management agencies across the UK.
'Recent legislation makes private landlords responsible for vetting their prospective tenants and there has been much confusion about how to do this properly. We were amazed that no one had come up with a platform that could make this process easy and keep them compliant. CheckDocs was born out of our team's collective years of expertise building software solutions for effective and compliant property management '