Posted on 8th March 2016
New LCP Research Highlights New-Build market development Crisis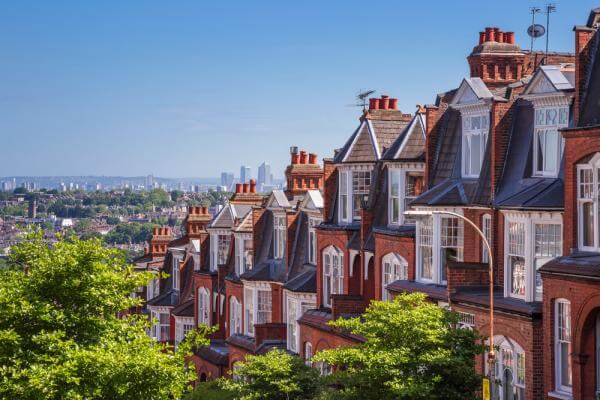 In Inner London, the new build market is saturated with 75,229 units in the development pipeline. This compares with PCL where an average of only 300 new units brought to market each year.
Buyers generally pay a significant premium for new units, in large part due to the significant marketing campaigns which surround new developments. LCP's research has found that in PCL this amounts to 20%, where the average square foot price for a new build stands at £1,701, compared with £1,418 for an older property. Iconic developments such as One Hyde Park break new ground in price, but even Fitzrovia Apartments, in the now very much 'up and coming' Fitzrovia in East Marylebone W1, is posting prices of £4,400 per square foot for its penthouses.
However, the number of new units available to buy in PCL remains very restricted due to the limited land development potential in the very centre of the Capital and the conservation of its architectural heritage. In 2015, only 467 new units were brought to market and on average, this runs at 300 new units each year, protecting the area from any problems of oversupply.
It is a different story elsewhere in Inner London, made up of the remaining nine most central boroughs* and encompassing the new build heartlands of Tower Hamlets and the Battersea to Nine Elms stretch. These boroughs have achieved an even greater new build premium amounting to 25%, where the average price stands at £659,459 compared with £525,307 for older property. In 2015, there were £2.89bn worth of new build sales.
In a market which is heavily saturated with new developments, with 75,229 in the pipeline, there is a risk to buyers of a substantial oversupply of such units, both to buy and to rent, suppressing yields and prices. Units in new builds can also suffer limited re-sale potential once they are no longer new and buyers have moved on to the next marketing phenomenon.
LCP have tracked the erosion of 'new build premiums' over time. Taking one particularly well known development launched in 2003, LCP's research demonstrates the significant suppression in price growth, resulting from the initial sale premium. Price growth lags 26% behind the rest of the market, increasing just 7.3% a year since 2003, compared with the PCL average of 9.3% p.a.
New developments also suffer from far more price volatility. LCP's research has shown than in 2009, during the global financial crisis, prices in the case study development fell right back to their 2004 level. This compared with the rest of the market, where prices fell just 10% that year and remained 44% higher than their 2004 average.
Naomi Heaton, CEO of LCP comments:
'Investors are paying a heavy premium for newness which, by implication, has built in 'obsolescence'. At re-sale, units in big schemes which are essentially 'commodities' can only compete on price. They are also unlikely to appeal to the international buyer, the driver of the 'new build' market, once they are second hand. These factors make them far less resilient to market pressures such as a global financial crisis. Shrewd investors should consider buying at the stage in a development's life-cycle when the premium has been eroded and a downward overcorrection in prices often takes place. They should also consider older property in London's classic buildings which see much more stable price appreciation. These might need refurbishment, but undertaking this offers the benefit of an immediate uplift in value, rather than paying a premium to a developer".
'In LCP's opinion, the new build effect in Inner London is likely to take a heavy toll on areas like Battersea to Nine Elms where there is extensive oversupply of new property. With over 22,000 units being built there, a significant softening of prices is likely in the foreseeable future, until the new build premium is eroded and prices come back in line with market averages. Tower Hamlets, home to Canary Wharf, already sets a precedent. With the enormous number of new builds developed there over the last decade, prices are up just 37% since 2008, compared to PCL which has seen price growth of 68%.'
'The premium pricing of the new build market which tends to get eroded over time also causes major concerns for London's first time buyers, being assisted into the market through the new London Help to Buy scheme. The marked lag in price growth could result in a bottleneck of first time buyers, unable to trade up, in the coming years. Not only could this have detrimental knock-on effects for normal churn in the property market but it may also impact the Exchequer's balance sheet, as Government struggle to recoup their 40% loan on sale.'