Posted on 29th June 2018
NBT Signals Expansion as Woodfibre Insulation Market Heats Up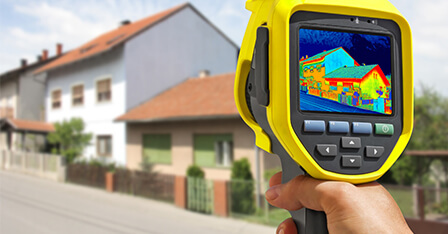 UK supplier of the Pavatex woodfibre insulation range, NBT, has responded to increased demand for natural, breathable insulation materials by expanding its team with the appointment of new sales manager Phil Griffiths.
NBT has been instrumental in raising awareness of the benefits of natural, renewable insulation materials amongst housebuilders, specifiers and contractors, demonstrating the thermal performance and building comfort of breathable systems for both new build and retrofit installations.
Phil Griffiths is part of a planned expansion at NBT and he brings 28 years of sales experience to the team, where he will work alongside the technical expertise of the company's building physicists to drive sales and build customer relationships.
Phil's experience in the construction sector includes roles with some of the biggest brands in building products, including British Gypsum and Saint Gobain. He also spent seven years at insulated concrete formwork (ICF) specialist Integraspec and has excellent technical understanding of modern methods of construction, thermal performance requirements and specification challenges.
Phil comments: 'This is a very exciting time in the construction sector with lots of innovation in the building products market and a genuine design focus on thermal performance, sustainability and building comfort.
'NBT's Pavatex range ticks all those boxes, offering a renewable and recyclable insulation product with excellent thermal performance and buildability benefits. I'm joining the company at a time when it's already reaching beyond the realms of 'eco' and 'heritage' project, with plenty more scope for growth still to come. I'm looking forward to working with specifiers and contractors and continuing to raise the profile of woodfibre insulation in the sector.'
NBT's managing director, Andrew Mitchell added: 'Phil's appointment marks a milestone for NBT as we move out of a phase of being a niche supplier and into the mainstream construction market where the Pavatex range can not only hold its own against conventional forms of insulation but can demonstrate considerable advantages.
'His talent, contacts and understanding of the construction market will be a significant advantage to NBT and we're delighted to welcome him to the team.'