Posted on 30th October 2015
Metal Working Fluids Market to grow at a CAGR of 3.96% in APAC 2015-2019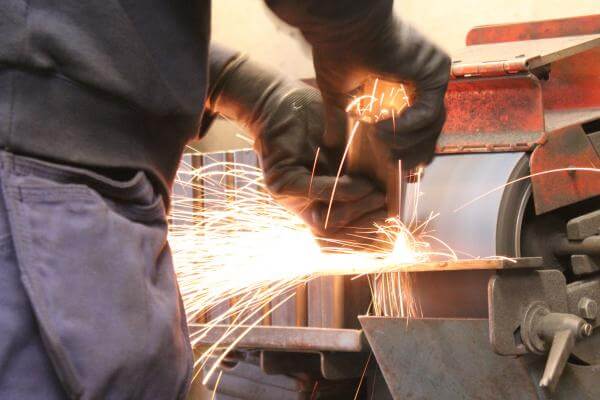 MWF are lubricating oils used to cool metallic work pieces when they are subject to industrial processes, such as machining, grinding, milling, stamping, and forging.
MWF are added during the aforementioned and other industrial processes to reduce heat and friction between the cutting or machining tools and work pieces, and to prevent burning, smoking, and damage to tools and work pieces. These fluids also help in enhancing the overall quality of work pieces by constantly removing the metal chips from the tool used, and from work pieces. MWF are used for various industrial and commercial applications, such as fabrication of metal products, smooth working of machinery and transportation equipment, and processing of ferrous and non-ferrous primary metals. There are four categories of MWF: removal fluids, forming fluids, protection fluids and treating fluids.
Technavio's analysts forecast the MWF market in APAC to grow at a CAGR of 3.96% over the period 2014-2019.
Key Regions
– China
– Japan
– India
– South Korea
– Rest of APAC
Key Vendors
– BP (Castrol)
– Houghton International
– Idemitsu Kosan
– Quaker Chemical
– Yushiro Chemical Industry
Other Prominent Vendors
– Apar
– Bharat Petroleum
– Blaser Swisslube
– Cosmo Oil
– Daido Chemical Engineering
– Exxon Mobil
– Francool Technologies
– Fuchs Petrolub
– Guangzhou Mechanical Engineering Research Institute
– HPCL
– IOCL
– JX Nippon
– Kyodo Yushi
– Lubrizol
– Master Chemical
– Milacron Holdings
– NS Lubricants
– SAMHWA Lube
– Shanghai Parker Chemical
– SK Group
– Suzhou Special Chemicals
– Total Lubricants
Key Market Driver
– Growth of Automotive Sector in China
– For a full, detailed list, view our report
Key Market Challenge
– Vulnerability to Microbial Attack
– For a full, detailed list, view our report
Key Market Trend
– Increased Adoption of Near Dry Machining
– For a full, detailed list, view our report