Posted on 8th January 2020
Making Every House a Home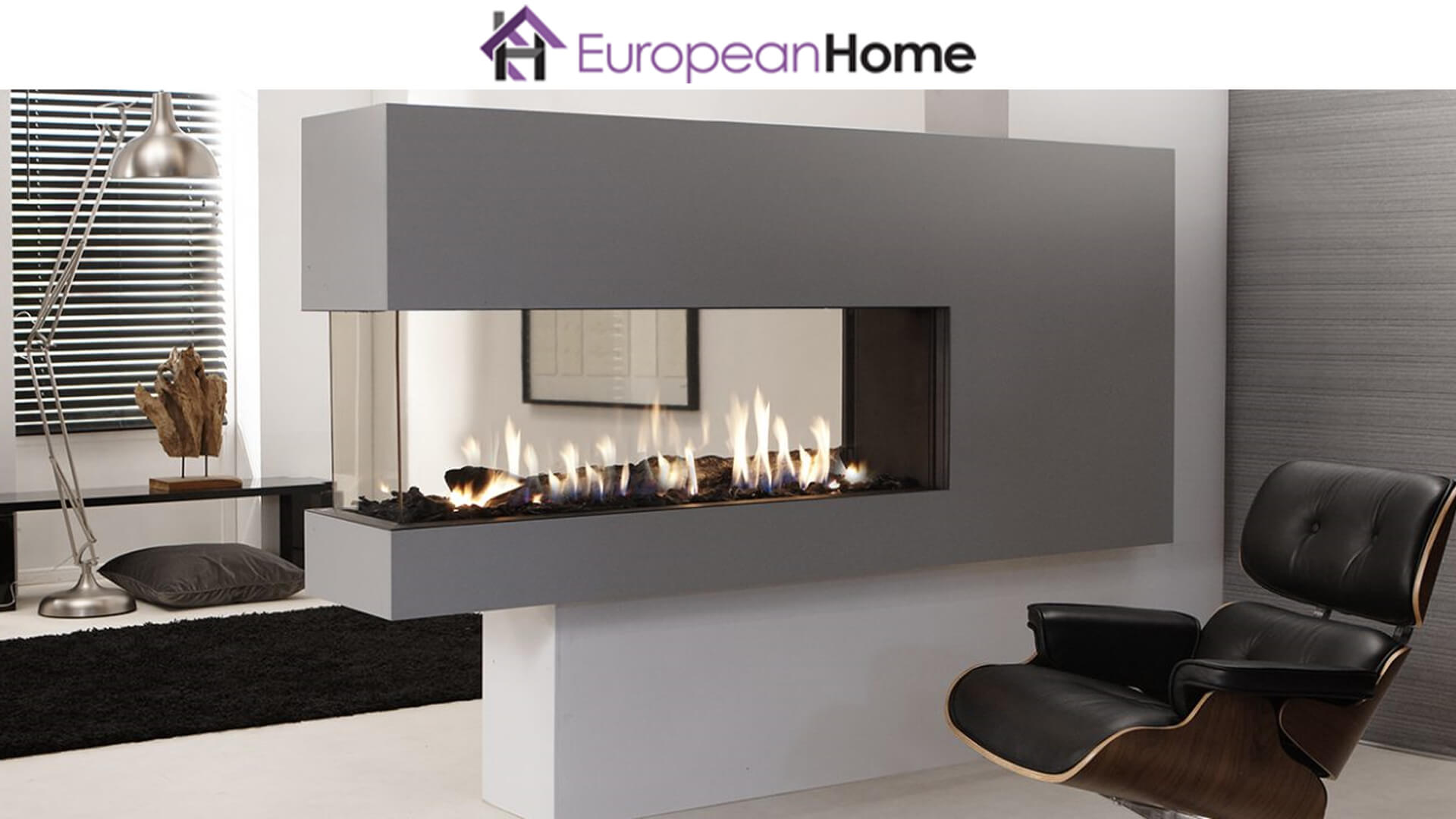 Based in Massachusetts, European Home provides expertly crafted gas, wood and electric fireplaces to their high-end clientele. Following their success in the 2019 Design and Build Awards, where they were recognised with the title 'Excellence in Modular Interior Products – Modular Fireplace Surrounds', we spoke with Liz Lee, Lead Product Coordinator, to find out more.
For European Home, the fireplace is the key element in truly making a house feel like a home. Specialising in truly unique pieces, they have swiftly differentiated themselves in a niche environment that must have seemed all too ripe for opportunity for Holly Markham, Founder and President of European Home. To start, Liz offers more insight into the company's origins: "Whilst travelling throughout Europe and Scandinavia, Holly found it fascinating how the native architecture preserved the historic nature of the city on the outside while the interiors were modern and renovated.
Ultimately, she wanted to bring this look to the U.S. and Canada by offering exclusive designs and creating a dealer network to install and provide continued support for each model. Today, European Home's entire collection of stylish and unique fireplaces are either manufactured in-house or imported direct from leading manufactures in Europe, including, Element4 in the Netherlands and Focus Fires from France."
"Fireplaces provide a gathering place and appeal to people because of their warmth and visual allure. They encourage conversation, relaxation, which brings us back to our roots as people. There is simply an emotional and universal draw to fire." – Holly Markham, Founder and President.
Like many in their sphere, European Home has seen particular success through adhering to the most exacting of standards, understanding intrinsically that quality reigns supreme in the luxury market. Naturally, as Liz continues, this mindset goes hand in hand with exceptional customer service. "Our success lies in an adherence to the best customer service we can possibly provide. We are happy to speak with dealers, architects, designers and end-user alike in answering their questions and guiding them through the fireplace models we offer. Ideally, finding the best fireplace for their design needs.
"We also have a well-versed technical department that offers troubleshooting help on the phone, through skype and even on-site. We provide AIA training for dealers we sell to and only choose those that will provide support and maintenance to the buyer throughout the life of the fireplace."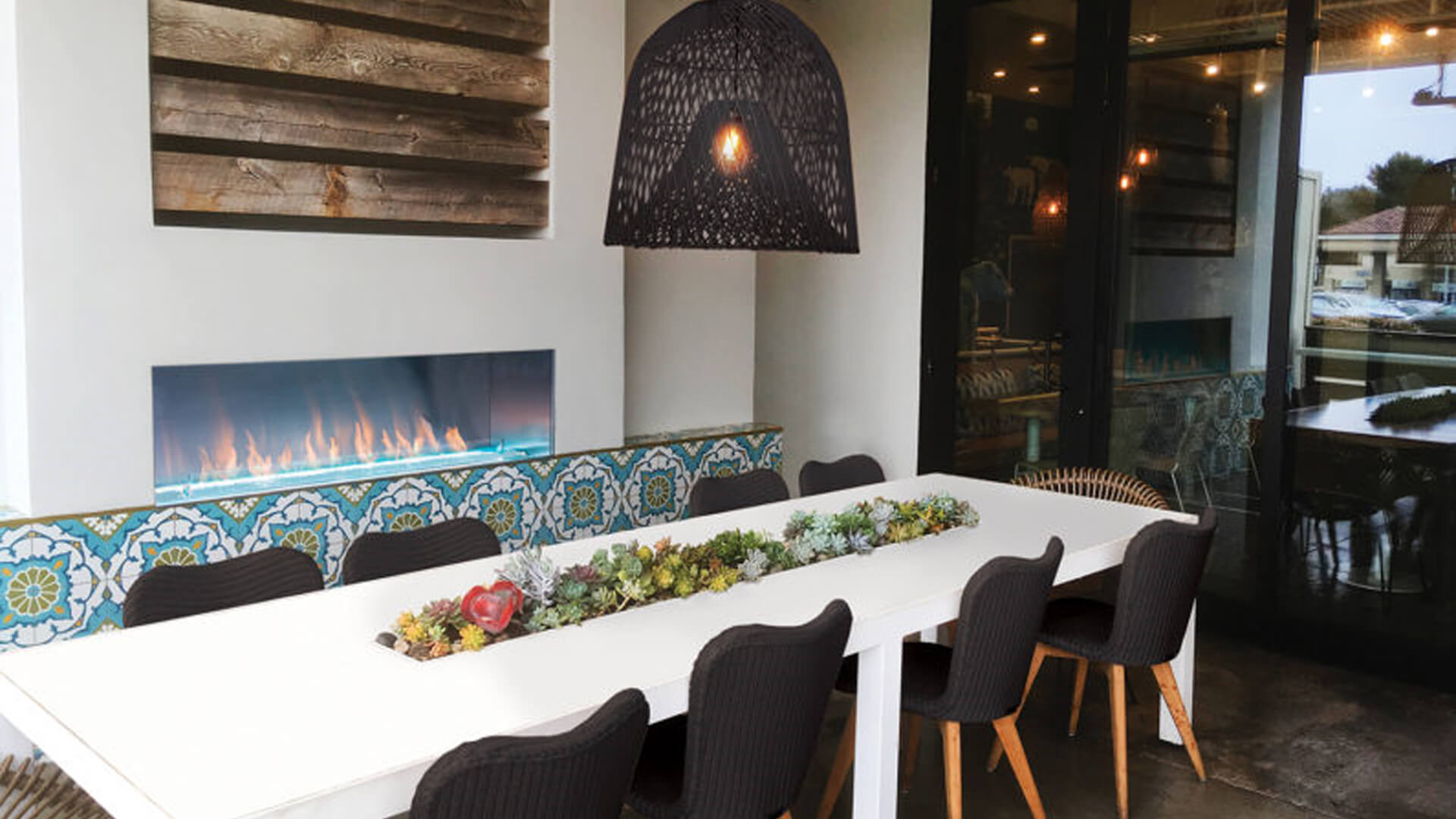 Counting fireplace dealers, installers, architects, designers and builders among their diverse clientele, European Home have had to become true experts in their field, realising and adapting to the different needs and expectations of every market. Liz takes a moment to explain in more detail. "We start with guidance on which model is best for the job through brochures and marketing material then connect to the best dealer in their area. We offer technical information such as install manuals, cut sheets and in-house technicians to handle any questions. Finally, we follow-up on finished builds eager for installation photos and are always available to answer questions years later."
"Having a beautiful flame is more than just engineering and design. We must also ensure the highest level of care by making safety part of the development process, particularly in product testing and inspection to meet listing standards and meeting codes. The products we manufacture, and import are all certified for North America and the safest models on the market. Local and state laws and restrictions are our highest priority."
By all regards, the future of European Home can be defined by further innovation, as the team look at developing new, better, and more creative products to drive the industry ever forward, as Liz concludes. "We are always paying close attention to the wants and needs of our customers when developing new products. We enjoy watching new trends in building designs and bringing some of those ideas to life with our fireplaces."
"You are a reference in service: it's really impressive to me what you and your team are doing. Everything from presales information to shipping is always perfect." – Client testimonial from Normand Pagé – Foyer Universal, Montreal Quebec.