Posted on 12th April 2016
Lungfish Architecture and Design Firm Rebranding to tackle school crisis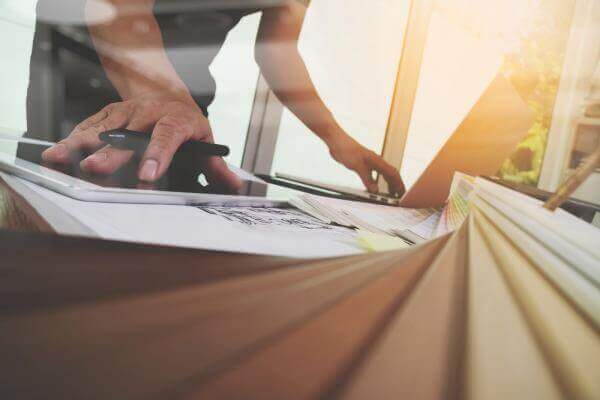 Lungfish on growth trajectory to tackle school places crisis
Scape Group, the public sector owned built environment specialist has rebranded its design and architecture offering to Lungfish. The Lungfish architects are experts in public buildings and specialists in education. The newly branded practice has already embarked on its flagship project for Bedford Borough Council, the Wixams schools, working with Scape Group partners Pick Everard and Willmott Dixon.
Lungfish, although a stand-alone architectural practice, will continue to share the same values as Scape Group – at the heart of which is delivering the highest quality built environment solutions to the public sector, which positively impact communities and maximise efficiencies in terms of both time and project spend.
The rebrand of Scape Design comes as the UK faces a new period of challenge in meeting increasing demand for school places. Scape research shows that 11,000 new primary school classrooms are needed by 2024, with 336,000 extra primary school pupils anticipated by this date.
Since its inception in 2010, the Scape architectural practice has delivered over £100 million of school and classrooms builds which translates to 6,030 pupil places delivered to date. A further 4,620 pupil places are on site or in the design stages.
Lungfish offers three routes to clients, providing flexibility depending on the precise local need. This three tiered approach is called Connect and comprises:
1) A simple standardised approach based on pre-designed education projects;
2) A hybrid approach – based on the pre-design model but with elements of customisation;
3) An entirely customised approach.
The Lungfish team, which includes lead architect Richard Daw, is currently nine people strong. The plan is to build this to a team of 15 over the next three years, as part of a progressive business plan.
Simon Reid, Head of Design at Lungfish, comments: 'Over the last 10 years we have delivered thousands of new school places across the UK and are proud to have played our part in tackling the school places crisis. As the public sector evolves, we must evolve, and the rebrand to Lungfish marks a new period of growth and innovation for our architectural practice as we scale up to deliver even more classrooms, achieving outstanding community solutions and savings for clients. We take pride in our ability to take a project from concept to completion, overseeing the entire design process throughout.
'Our approach with clients is a collaborative one and clients have praised our flexibility and openness, values we will continue to focus on as Lungfish. Through our highly skilled team, approved supply chain of consultants and use of BIM we deliver solutions which make a real difference to people's lives and classrooms which help to excite children about the learning process.'
Following the rebrand Lungfish is embarking on its flagship project comprising two schools, a primary and a secondary, with Scape Group client, Bedford Borough Council. This will be Lungfish's largest new build project to date valued at £18 million. The secondary school is funded by the Education Funding Agency, forming part of the £54 billion a year the agency manages to support state funded education.
Wixams Primary and Secondary Academies will be delivered by Lungfish as part of a joined up approach with Scape Group and its partners. Pick Everard is project manager via the Scape National Project Management and Quantity Surveying framework and Willmott Dixon is undertaking the build through the Scape National Major Works framework.
Bedford Technical Academy, specialising in Sciences and Robotics, will accommodate 500 pupils aged 11-17 and 324 pupils at the specialist sixth form college. The school will feature a spacious and multi-use central Learning Resource space, which will act as a key pivot for each of the school faculties. An open and inviting external threshold piazza will provide a vibrant gathering space at drop off and collections times, as well as acting as a general public facility.
Wixams Primary School will accommodate 420 pupils. The school classrooms are located either side of a wide central multi-use Learning Street, that will be used for small group learning and break out activities. Both schools will be open in September 2017. Lungfish managed to submit the planning application in just three months from initial concept – a very fast programme.
Richard Daw, Lead Architect at Lungfish, comments: 'The fact we are delivering these large projects for Bedford Borough Council simultaneously, to an incredibly high standard and within a rapid timeframe, demonstrates the pressures public sector bodies operate under to provide new facilities for the local community.
'We know what these challenges are and have worked tirelessly as part of a collaborative team in order to secure planning permission for these schools within three months of the initial concept. We now look forward to delivering, alongside our project partners and Bedford Borough Council, innovative learning spaces which can also be used by the local community.'
Cllr Henry Vann, Portfolio Holder for Education at Bedford Borough Council, comments: 'From a Local Authority perspective, the services offered by Lungfish are second to none. Their approach to design from concept to completion is collaborative, enthusiastic and always solution focused.
'Their approach to challenges and constraints are always positive and their growing team offer the perfect combination of excellent communication, hard work and high quality design to ensure we are provided with exactly what we need to get the job done.
'They are the sole external design team for our upcoming 54 million pound school capital programme, which reflects the confidence we have in their ability to deliver.'