Posted on 30th August 2023
Loft Style Living with Microcement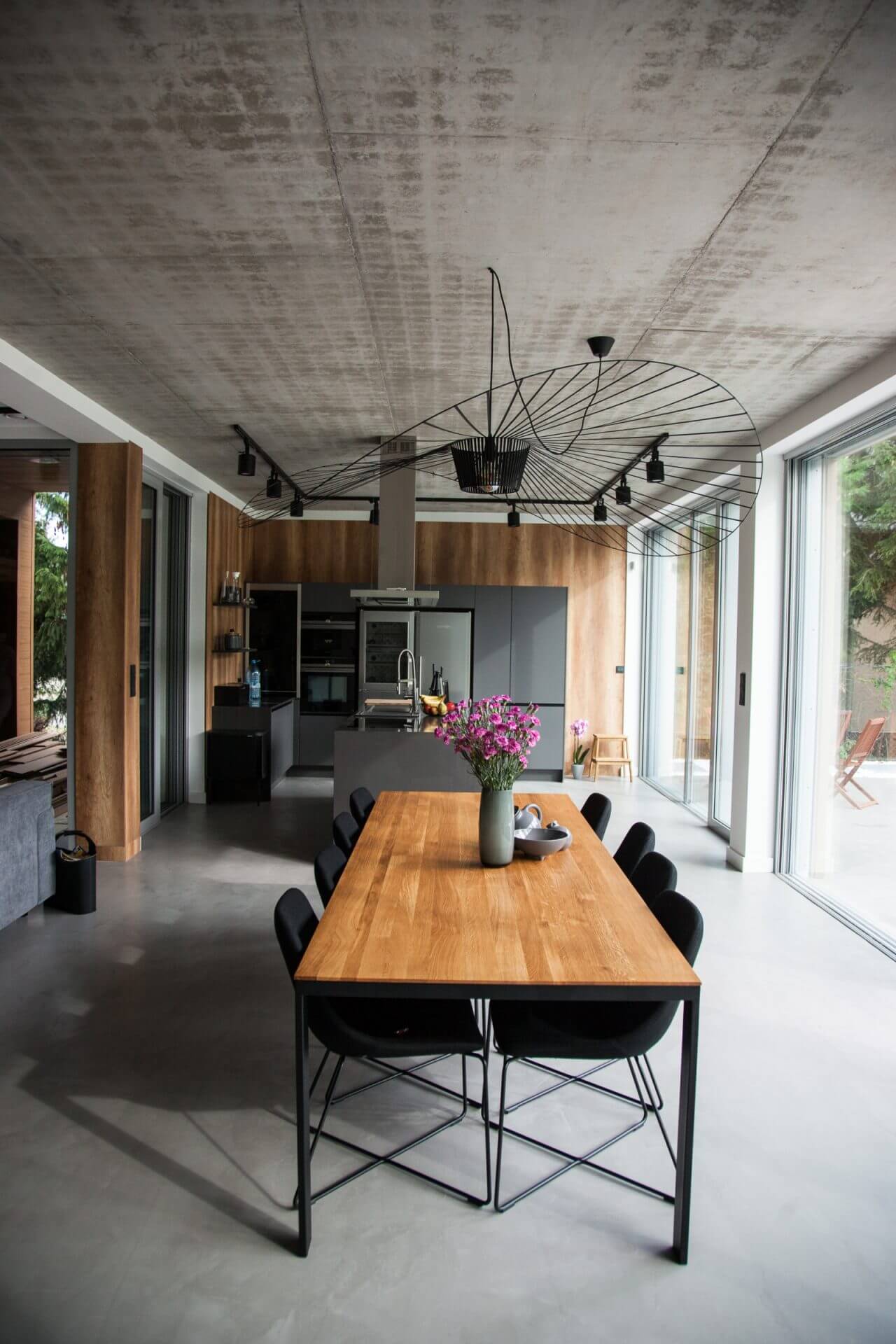 Loft style and microcement, also known as a microbeton or beton cire are two concepts that at first glance may seem unrelated. However, by combining them, we discover a new dimension in interior aesthetics. The loft style derived from warehouses and old factories, with their rough walls, large windows and open spaces, gains new depth from the elegance and functionality of microbetont. But why exactly has this combination become so popular in the world of modern interior design?
The essence and history of loft style
The loft style has its roots in the American factories and warehouses of the early 20th century, particularly in the SoHo district of New York. Old industrial spaces, abandoned and forgotten, began to be transformed into homes by artists who were looking for affordable and spacious places to work and live. Large windows, rough brick walls, exposed fixtures and open spaces were characteristic of these places. These were not traditional flats – rather, they became places where life was intertwined with creativity.
Over the years, the loft style has become a symbol of modern, urban living and freedom in interior design. What was initially a necessity due to lack of funds has transformed into a luxury. Spacious, open loft interiors became desirable and began to symbolize prestige.
Key features of the loft style include:
High ceilings and huge windows, often extending from floor to ceiling.
Open spaces with minimal partitions.

Raw, natural materials such as brick, wood and metal.

Exposed structural elements such as beams, columns and fixtures.

Combination of old, industrial elements with modern design.
Nowadays, the loft style is not just reserved for artists. Many interior designers are using it to create unique, functional and characterful spaces.
Microcement in a loft interior: rawness meets modernity
Traditional lofts are characterized by raw, often concrete or wooden floors. Modern interpretations of this style seek to preserve this industrial heritage while introducing modern finishes. In this context, microcement becomes an ideal choice.
We highlight a few key characteristics of this extraordinary material that support its use in lofts:
Seamlessness: Thanks to its consistency, microcement allows the creation of a uniform surface without visible joints, making spaces appear more cohesive and spacious.
Versatility: it can be applied to a variety of surfaces – from floors to walls to kitchen or bathroom worktops. This makes it an excellent choice for lofts, where we often want continuity of material in different parts of the flat.
Resistance: microbeton is extremely durable. Resistant to water, scratches or impacts, it is ideal for high-traffic areas.
Aesthetics: Available in a variety of shades and textures, microcement allows you to customize the finish to suit your individual needs and tastes. The raw nature of this material perfectly enhances the industrial aesthetic of lofts.
The use of microcement in a loft interior not only emphasizes its industrial character, but also introduces an element of modernity and functionality. Its unique appearance combined with its practical advantages makes it one of the most desirable materials in modern interiors.
The use of microcement in lofts
The unique properties of microcement correspond perfectly with the raw and authentic nature of the loft style:
1. Flooring: microcement creates uniform, smooth surfaces that stand out for their durability and abrasion resistance. In combination with the open space of the loft, microbeton flooring adds elegance and modernity.
2. Walls and ceiling: when used as a finish for walls or ceilings, microcement creates a cohesive and minimalist design. The ability to add different pigments allows for unique textures and colours.
3. Kitchen: microcement's high stain resistance and ease of cleaning make it an excellent choice for finishing kitchen worktops, islands or walls.
4. Bathroom: Thanks to its hydrophobic characteristics, this material is ideal for bathrooms. It can be used not only on floors, but also in the shower area or as a countertop surface.
The use of microcement in lofts highlights the industrial character of such interiors, providing the perfect combination of functionality and unique aesthetics.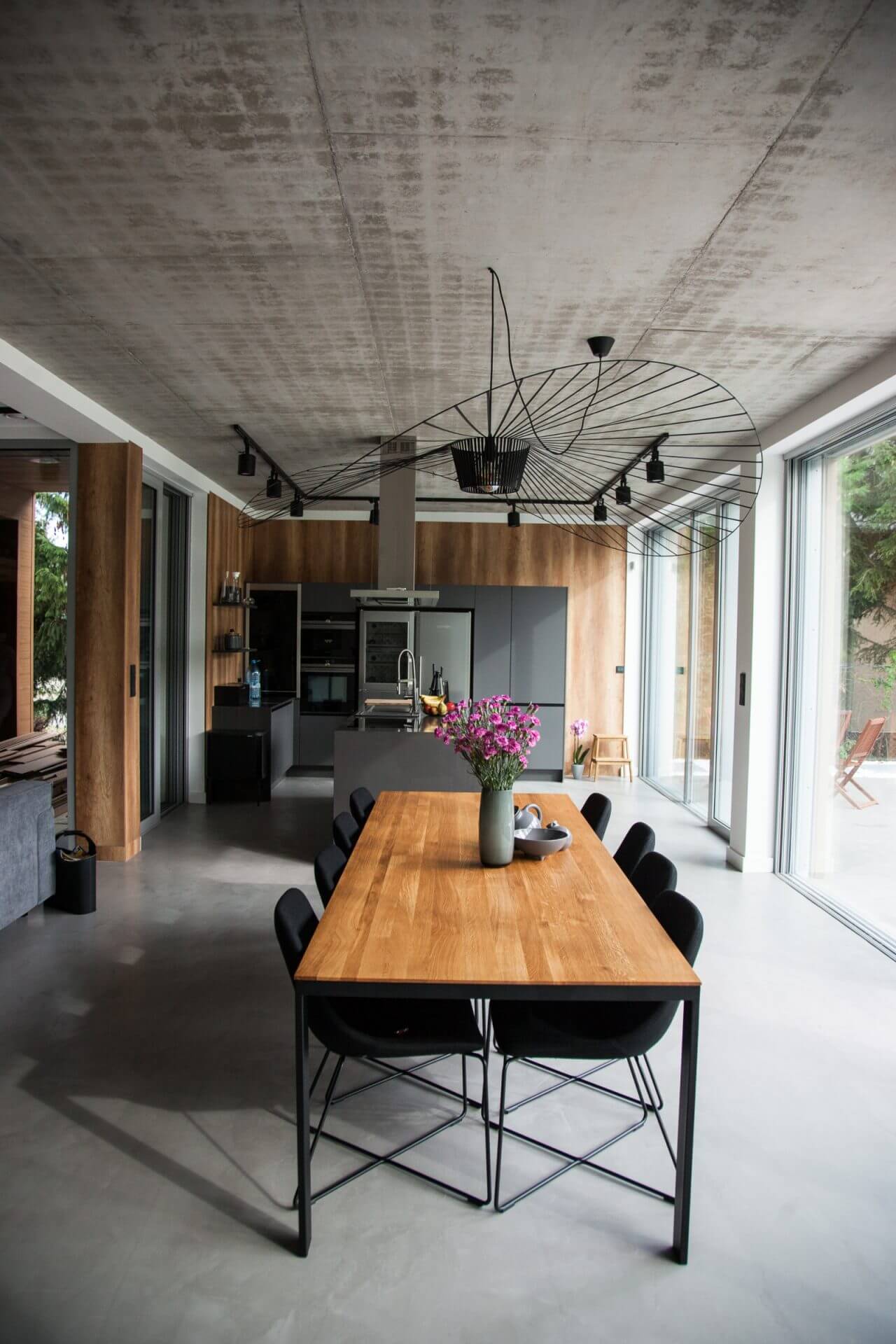 Exclusive flooring made with Festfloor Go! microcement, design: Resin Floor
Read more: https://www.festfloor.com/microcement/