Posted on 4th January 2021
Leading Specialists in Disaster Restoration Management – Texas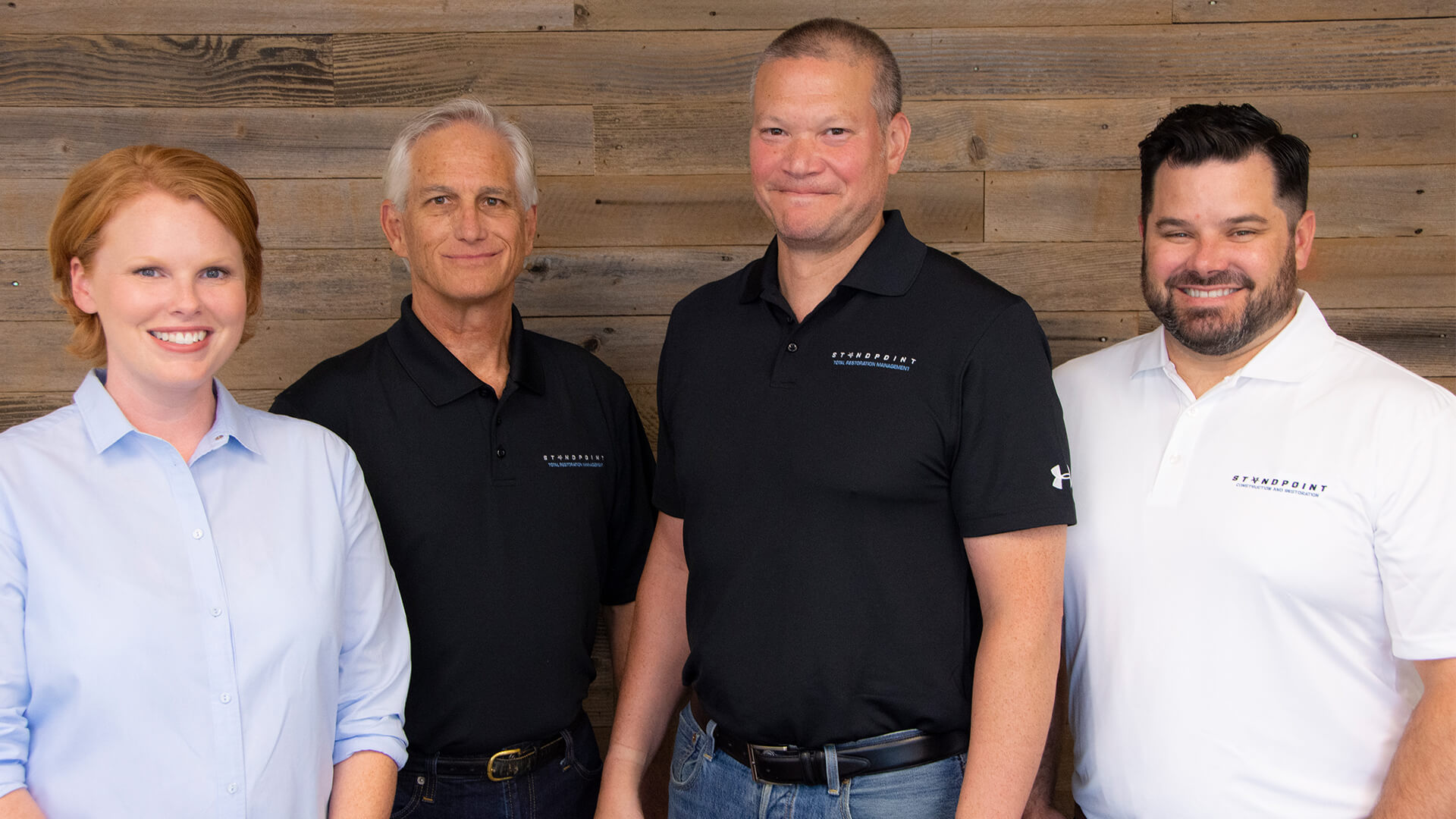 Nature is incredibly powerful and deeply inspiring for some people. However, that power can very quickly turn and become an unmitigated and highly dangerous threat to people's way of life. With climate change and global warming leading to a vast increase in the number of natural disasters happening all over the world, there is an increasing need for humanity to both solve these issues, but also be prepared for restoration in the aftermath. That is where Standpoint Total Restoration Management comes into the picture. Find out more about the work this Texas-based firm does, and how it rebuilds lives when it can seem that all hope is lost.
Just one year ago, on the 20th of October 2019, the Dallas Cowboys were playing against the New Orleans Saints in a hotly anticipated NFL matchup. Many residents in Dallas, Texas, were keenly watching the game and hoping for a good result. As per usual, the game was peppered with adverts and weather updates, warning North Texas of storms that would be hitting the area, which was not out of the normal for the time of year and the region. However, later on in the game, a chilling new weather update was broadcasted by a local meteorologist who warned of tornado that was on the ground in Dallas. Though the football game was being played in Louisiana, and therefore back on again in mere seconds, residents of Dallas had lost all interest in the game. Suddenly, they were thrust into a dangerous position where their very lives were at risk.
At the heart of the area that was at risk was Mr Paul Reyes and his wife. Together, the pair frantically changed the channels to see if any other stations were covering the impending storm. Meteorologists and weathermen of all stations were warning those in the affected areas to take shelter, and wait for the storm to pass. A tornado was ripping through the heart of North Dallas, close to where Mr Reyes and his wife were living at the time. As the family sheltered in place, along with their beloved pets, the blaring of the tornado sirens could be heard above all else. Nestled in the coat closet, the family waited for ten minutes that felt more like an eternity. When at last the sirens silenced, Mr Reyes and the family made their way outside to assess the damage.
But for a few tree limbs scattered across the yard, Mr Reyes' family home was relatively unscathed. Others, however, were not so lucky. Fortunately, no lives were lost during the EF-3 monster tornado that left a trail of destruction on that fateful night in North Dallas. Despite only being on the ground for approximately fifteen minutes, the tornado whipped up winds of more than 140 mph, and it tore a path up to three quarters of a mile wide through one of the wealthiest and most densely populated areas of the city of Dallas. This was the strongest twister to hit the city in more than forty years, and it wrecked countless schools, churches, businesses, and homes. After analysis and surveying the damage done, it would eventually go down in history as one of the costliest tornados in Texas history, with more than two billion dollars' worth of property damage done.
Mr Reyes had a sleepless night on October 20th 2019, knowing that many of his friends and neighbours in the area had not escaped the tornado with the same luck that he had. However, he was in a position to be able to help them. As the serving President of a company known as Standpoint Construction, Mr Reyes knew that the next few weeks in the aftermath of the tornado would be around-the-clock work. The morning after the night before, Standpoint's phones were ringing off the hook with people asking for help with digging out, cutting, and removing downed trees, tarping roofs, boarding up windows, assessing damage, and recommending what the next steps might be.
Outside of dealing with the aftermath of natural disasters, Standpoint Construction is a firm that embodies and typifies the ideals of quality, timeliness, and efficiency within the construction and engineering worlds. They form the centre of all the construction projects that the firm undertakes. Its approach to every project is collaborative and comprehensive, and Standpoint understands the importance of staying on schedule and within budget. Since being founded, Standpoint has gained a remarkable amount of experience when it comes to designing, building, remodelling, restoring, and maintaining both residential and commercial properties. It has experience working with big corporations, but the firm is not corporate. Instead, it is a local expert that is wholly committed to excellence for every single clients. From a single room, to a multi-family luxury complex; Standpoint can bring any vision to life.
Mr Paul Reyes himself also delivers on every single core principle that makes up the mission and focus of everyone at Standpoint. He brings an extensive wealth of leadership experience in operations, government affairs, investment transactions, complex business acquisitions, intellectual property, and risk management. Prior to joining up with the team at Standpoint, Mr Reyes was of counsel at Matheson Keys DafferKordzik Law firm, and has served as EVP and Chief Legal Officers of Associa, one of the nation's largest property management companies. Mr Reyes also holds a degree from Tampa University, a juris doctorate degree from Tulane University, and an MBA from Southern Methodist University. As an amateur boxer, Mr Reyes trains in his spare time for wherever his next fight may come from, and is always prepared to fight for his clients in a professional sense.
Standpoint was immediately on the scene, with teams being dispatched to some of the most severely-affected areas in order to bring a wealth of equipment and supplies for those that needed them the most. For almost a month after the tornado hit North Dallas, the outstanding teams at Standpoint worked tirelessly to help dozens of people secure and protect their homes and businesses. Standpoint soon cemented itself as one of the leading specialists in disaster restoration management, but the reality of the work goes far beyond simply economic. Disasters ruin people's livelihoods, their passions and businesses, their family homes, and so much more. Being prepared for the aftermath of a disaster is just as necessary as being prepared for the impact of the disaster itself.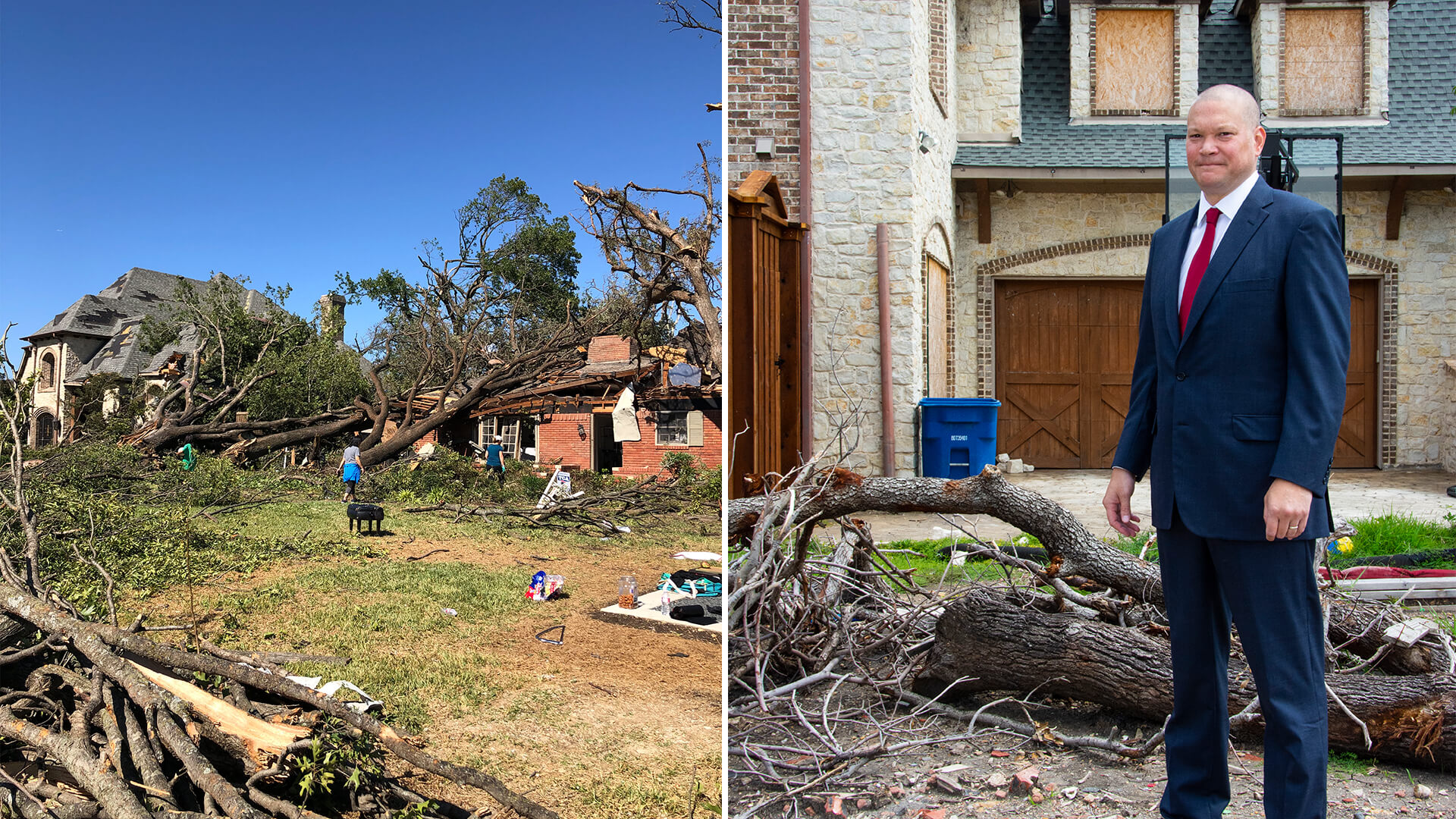 In the aftermath of a massive weather event like the EF-3 monster tornado of October 20th, 2019, the immediate response is absolutely critical. Without effective planning and key leadership during this time, more damage is almost inevitable, as well as the untold levels of anxiety, fear, and worry from the people that have been affected the worst, be they families, businessowners, or key workers. This extra damage can also lead to increased financial and emotional duress on those that are working hard to come up solutions and ways to help solve the ongoing crises that many people are experiences. The work that Standpoint does is crucial in combatting the effects of a disaster event as quickly as possible.
The first step that Standpoint takes in its post-disaster service is that of securing the property physically. An absolutely essential first step, this securing process prevents additional damage to a property, and also prevents unexpected guests, either human or animal, from entering the property during a time when it is unstable and unsteady. Insurance carriers require a reasonable effort to be put forth immediately to prevent additional damage. From the moment that the property in question is secured, Standpoint then turns its focus and attention to helping its clients create what is known as a scope of loss. A scope of loss is a detailed list of all damage done to a property, and also includes the quantity and quality of materials damaged or destroyed, the current cost of those materials, and the labor that will be needed to complete a restoration of total rebuild of the property.
A scope of loss is just as crucial as any stage of the process, as it can be critical for ensuring that the client gets the maximum insurance pay out possible from their provider. By having a solid scope of loss as soon as it is safely possible to get one, insurance carriers will know the full extent of the damage done to their property, and the cost to repair or replace. It will also, in most instances of disaster aftermath work, reduce the amount of time it will take to get the insurance claim finalized and construction started on the restoration work itself. The sooner a client can get the insurance claim finalized, the better.
In the case of the EF-3 monster tornado that swept through North Dallas, the wait was far too long for some individuals. Now eleven months after the devastating event upended and destroyed so many people's lives, many of them are in temporary housing or even having to sleep under roofs that are held together or completely covered by tarp. Dozens of businesses in the area are yet to reopen, and life is still yet to return to any sense of normality for many people. The claim process can take anywhere from thirty days, to two years, and that is why having a solid scope of loss as soon as possible is so vital to getting the restoration process underway. Standpoint knows this better than most, and works diligently on behalf of its clients to ensure that they can get the process going as quickly as possible.
Insurance can be one of the biggest stumbling blocks for many working in the construction industry, especially following a disaster event such as this tornado just last year. Sometimes, the damage is so obvious the insurance carrier can process the claim quickly and easily, and checks for repairs are in the mail with lightning speed. However, the majority of property insurance claims take some investigation by the carrier, in order to ensure that the damage is valid and the claims made are true. For more complicated restoration, such as those involved a tornado, it can take a great many experts to determine and ascertain exactly what it takes to really put the property back together again in a way that is similar to how it was before.
The opinions of these experts are not easy to come by, and take the insurance carrier time to sort through. They may not always agree with their final assessments, and that can delay the process even further. However, it remains in the carrier's best interests to minimize payments, so they will always do whatever they can to ensure that they are not overpaying on claims. As a result, there is a lot of back and forth between those making the claim, and those handling the claim. It is this constant communication that drags out insurance claims for months at a time, even years in some cases.
One of the strongest weapons that Standpoint has in its arsenal for defending its clients against this lengthy process is the firm's strong relationships with legal and engineering experts, public adjusters, meteorologists, electricians, and plumbers. If the firm is ever asked to help with a complex claim, such as the tornado which tore across North Dallas, then Standpoint will always recommend to the client that they bring in the right team of experts to help get the process moving as quickly as possible. Rather than see those who work in the world of insurance as the enemy, or as those who are out to screw their own policy holders, Standpoint works under the belief that if the insurance companies have a strong team of experts behind them, so too should the policy holders themselves.
Ultimately, having the perfect team behind you when looking to rebuild your life after a natural disaster hits has to start somewhere, and there is nowhere better for it to start than with Mr Reyes and the team at Standpoint. The firm's number one goal has always been to ensure that its clients' properties and lives are pieced back together after a disaster as quickly and cost-effectively as possible. With passion and drive, Standpoint is the perfect partner for helping those in need. It is what drives the firm every single day, and what will continue to drive the firm long into the future.