Posted on 18th December 2015
Know Your Flood Risk launches new 'Homeowners Guide to Flood Resilience'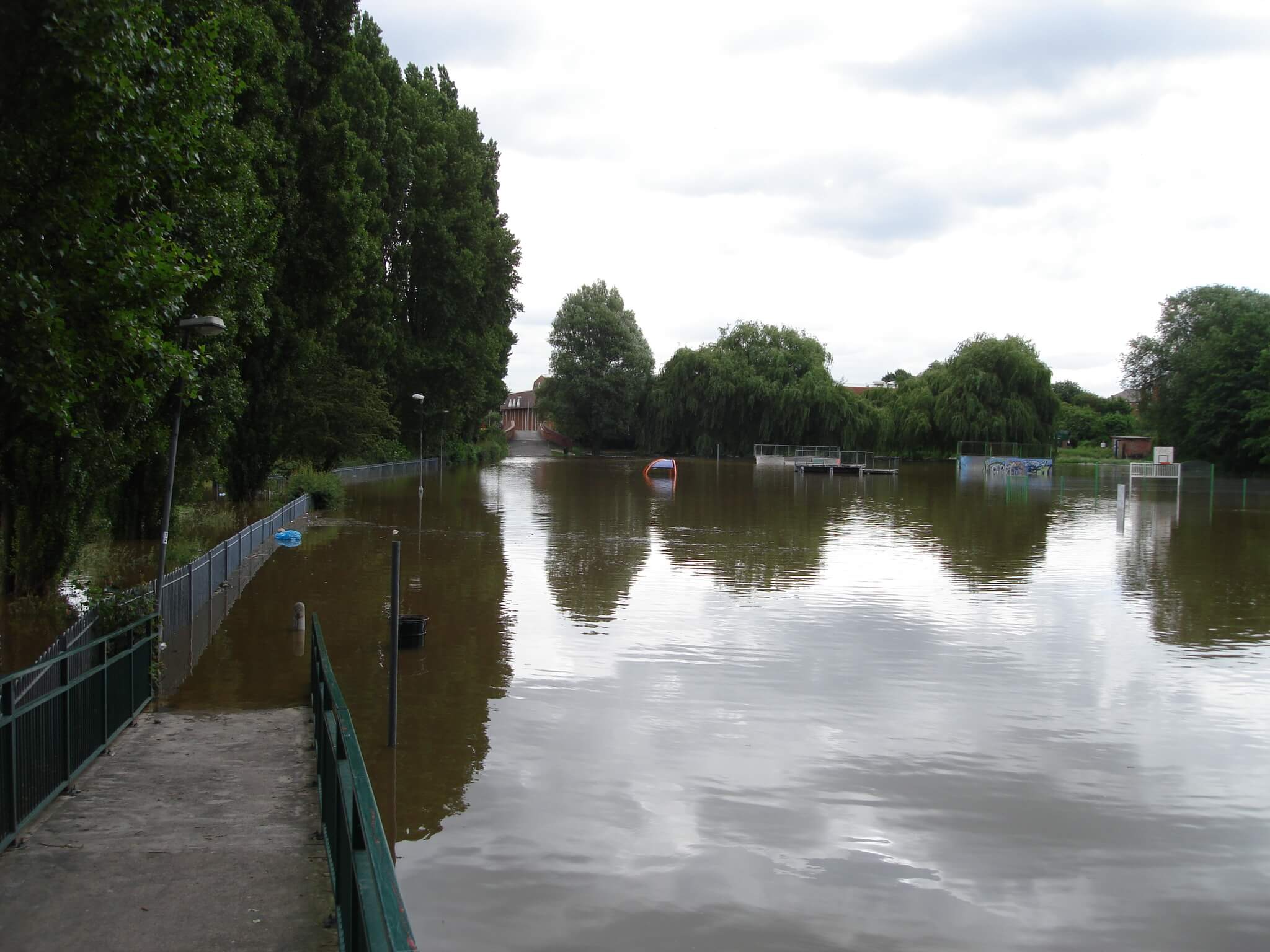 With the Government this week announcing* an additional £51 million to support households and businesses affected by last weekend's devastating floods in Cumbria and Lancashire, the Know Your Flood Risk campaign has launched a new 'Homeowners' Guide to Flood Resilience'.
The free guide provides advice on how to determine your flood risk, how to plan against flooding, as well as offer guidance on flood resistance measures, appropriate property level flood products and community-based measures.
The guide, which is written especially with the homeowner in mind, hopes to reduce the worry about what property level flood products to use, and illustrates the variety of ways a home can become resilient to being flooded.
Mary Dhonau OBE HonRICS HonDSc, Chief Executive of the Know Your Flood Risk campaign said: 'This time exactly 15 years ago, I had flood water in my home – the second flood in only just a few weeks – so I know exactly how dreadful being flooded is, and to be flooded at Christmas time makes it all the more appalling.
With the announcement of grants for those newly flooded, this guide will be an excellent resource for those thinking about trying to reduce their risk. The prospect of trying to reduce flood risk to your home can be a baffling one, with many people not knowing how to go about this other than resort to the humble and extremely inefficient sandbag. This Homeowners' Guide is here to help. In addition, for those thinking about installing flood resilient repair, we have an excellent case study, which details the types of interventions that can be made.'
Concludes Mary: 'Sadly, flooding is set to get worse and it is essential that we not only know our own flood risk, but prepare in advance and take moves to make our homes more resilient to being flooded. We hope that by launching the new guide it will help inform homeowners as to what can be done to reduce the impact a flood can have and in turn reduce the misery that being flooded brings with it.'
Since 2000, Mary Dhonau has vociferously championed flood awareness, preparation and resilience and is a passionate advocate of empowering communities to recognise and take responsibility for minimising their collective flood risk. Mary was awarded an OBE for services to the environment in the Queen's Birthday Honours list in 2009. In December 2014, she was awarded Honorary RICS (HonRICS) status, in recognition of her high profile in standing-up for the public's interest regarding flooding. Mary was also given the 'Voice of the Customer 'award and the CII Public Interest Awards 2015 and an Honorary Doctorate from the University of the West of England in July 2015.
The Know Your Flood Risk Campaign's mission is to raise awareness of the risk of flooding from all sources. It is one of the UK's leading online resources for helping people find out the flood risk related to their current or future homes