Posted on 7th October 2021
Kick the Keyboard: 4 Alternatives to Improve Your Graphic Overlays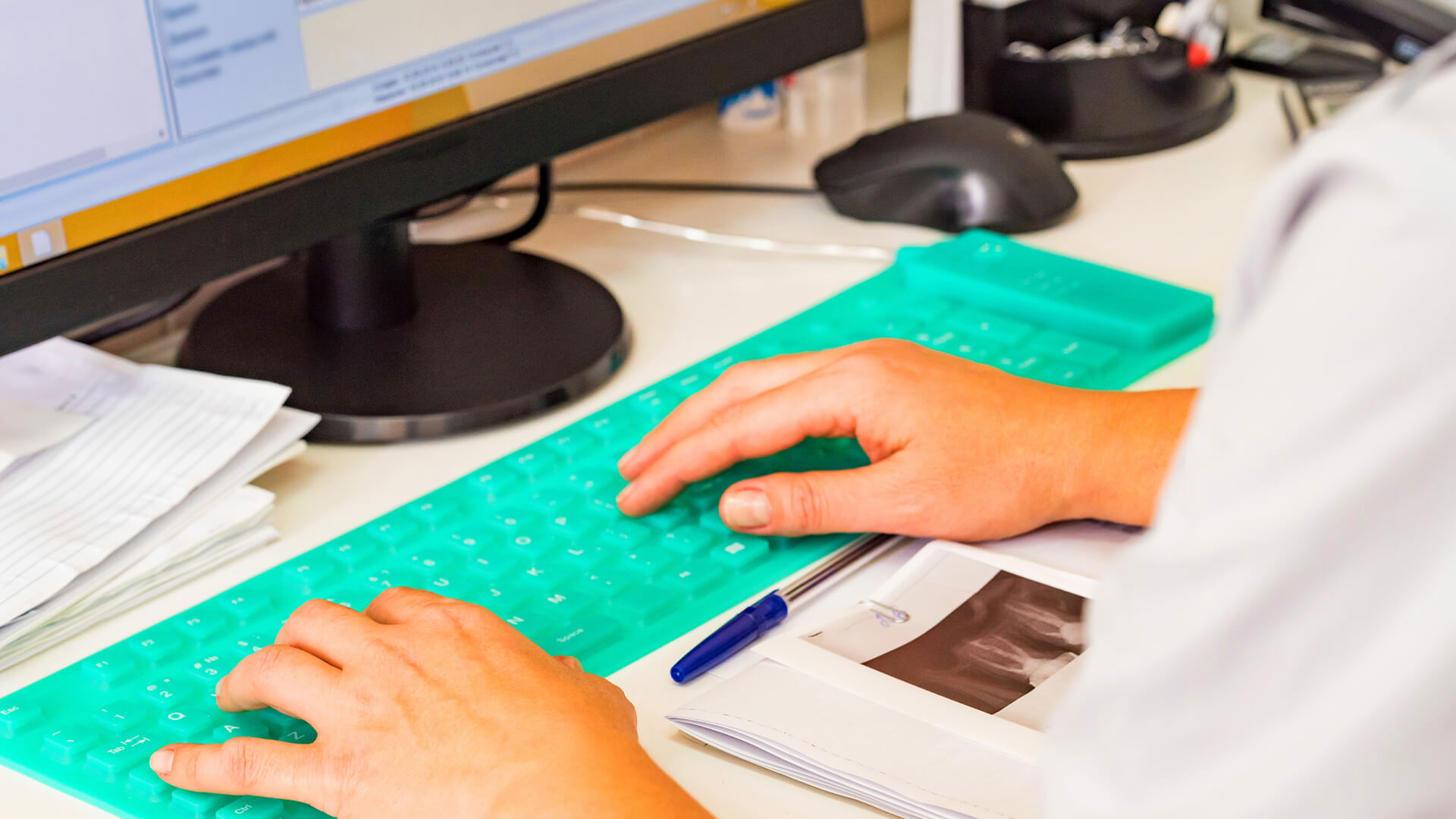 Everywhere you look, a graphic overlay is being applied to some product. They're found on remote controls, appliances, vehicle gauges, or computers. Whether designing a nameplate overlay to mark a product for identifying purposes or directing an equipment operator, graphic overlays may convey critical information.
Common Materials For Graphic Overlays 
There's a lot to consider before your overlay design is finalized. First, you need to evaluate the material you want to utilize to have the best quality, aesthetics, and function. The material you select will rely on your budget. Therefore, you need to compare the difference between the materials used in your graphic overlays to know which one is better for your needs. 
Polyester overlays are strong, durable, and have excellent clarity and readability. Regardless of thickness, this material is clear in the majority of typical applications. It provides better fatigue resistance and is recommended for usage in applications where continuous bending is necessary, such as keyboards and overlays of the keyboard switch.  
On the contrary, polycarbonate material is more robust than polyester. Although it's thin, you can expect a more durable material. Even after 100,000 actuations, it takes much longer to exhibit signs of wear and tear. 
Furthermore, polycarbonate and polyester are both chemically resistant. However, polycarbonate resists various substances, including mineral acids, organic acids, various grades, alcohols, waxes, oil, etc. Therefore, for industrial, commercial, and military purposes, using polycarbonate is recommended. 
Alternatives to Improve Your Graphic Overlays
Knowing the basic materials used, you can improve your graphic overlays with these alternatives:
As more manufacturers are now utilizing silicone rubber keypads, it opens the doors to a whole new world of functions and uses. Rubber keypads offer an easy and tactile interface for your goods, either separately or as part of a membrane keyboard. You can choose from a broad range of designs, coatings, textures, and colors available for silicon rubber keypads, too. 
The tactile rubber keypads provide an alternate appearance and feel to the typical overlays of polyester or polycarbonate switches. Silicone rubber has unique 'molding' features that outline the form of the objects around it. Thus, this makes it helpful for the production of keyboards because it forms a webbing around the switching center.  
You have an option for embossing your graphic overlays. Pillow embossed keys or aesthetic rim embossing on a graphic overlay may enhance the look and sensory effect of your membrane switch. Suppose you'd like to try the pad embossing. In that case, it adds a distinctive appearance to your graphic overlay since it elevates the whole key above an overlay surface. 
Another embossing option is perimeter embossing, which promotes the surface of the external edges of a key. Lastly, dome embossing produces a tactile dome or textured raised surface over a key rather than a flat key placed above an overlay. 
Human-machine interface (HMI) technology has made it simple to utilize a graphical user interface for managing industrial and process-control equipment. Just like the membrane switch, which is very dependable technology when sealed with a graphic overlay properly. Usually, a graphic overlay will have a display window, embossed buttons, or LED windows. 
If you want to increase the visibility of your membrane switch design to consumers, backlighting is critical. You may design your icons or buttons carefully so they may be lighted from behind, even if your overlay isn't. Not only is LED known as an environmental-friendly tech product used in home electronics, but you can also use a LED display to indicate on/off, up/down, or a numeric keypad in your membrane switch.   
An additional fantastic alternative to personalize your graphic overlay includes an anti-glare coating, textured surface, and bright hues to emphasize the appearance of LED windows on your membrane switch. You may apply different finishes and coatings to enhance the use, durability, or aesthetic, depending on the product and environment utilized, like the following: 
Protected laminates against fluids, chemicals, etc.

Gloss finishes

Anti-microbial film

Hard scratch or UV resistant coatings


Digital Printing
Digitally printed graphical overlays provide the best printing and creativity without restricting other procedures. Furthermore, it doesn't need the use of screens and plates for excellent printing. Thus, you can save considerable set-up expenses.
What's good about digital printing is that it's customizable. For instance, you can produce a die-cut overlay digitally to fit any of your products. On the surface of a digitally printed overlay, texture or selective texture may be applied. For ease of application, an adhesive or particular adhesive may be used. You may also select from various finishes for your overlay, including matte, glossy, velvet, and anti-glare. As you can see, the options are endless for digital printing of graphic overlays. Not to mention that it's also cost-effective for your business.  
Conclusion  
A well-created graphic overlay will offer your company an advantage over your rivals. Choosing other alternatives to improve your graphic overlays can give numerous benefits to your brand or business. A good layout will talk about your goods and your brand in general. Your graphic overlays' clean yet attractive appearance may improve consumer awareness, loyalty, and brand equity.