Posted on 16th January 2023
Interior Design Trends of 2023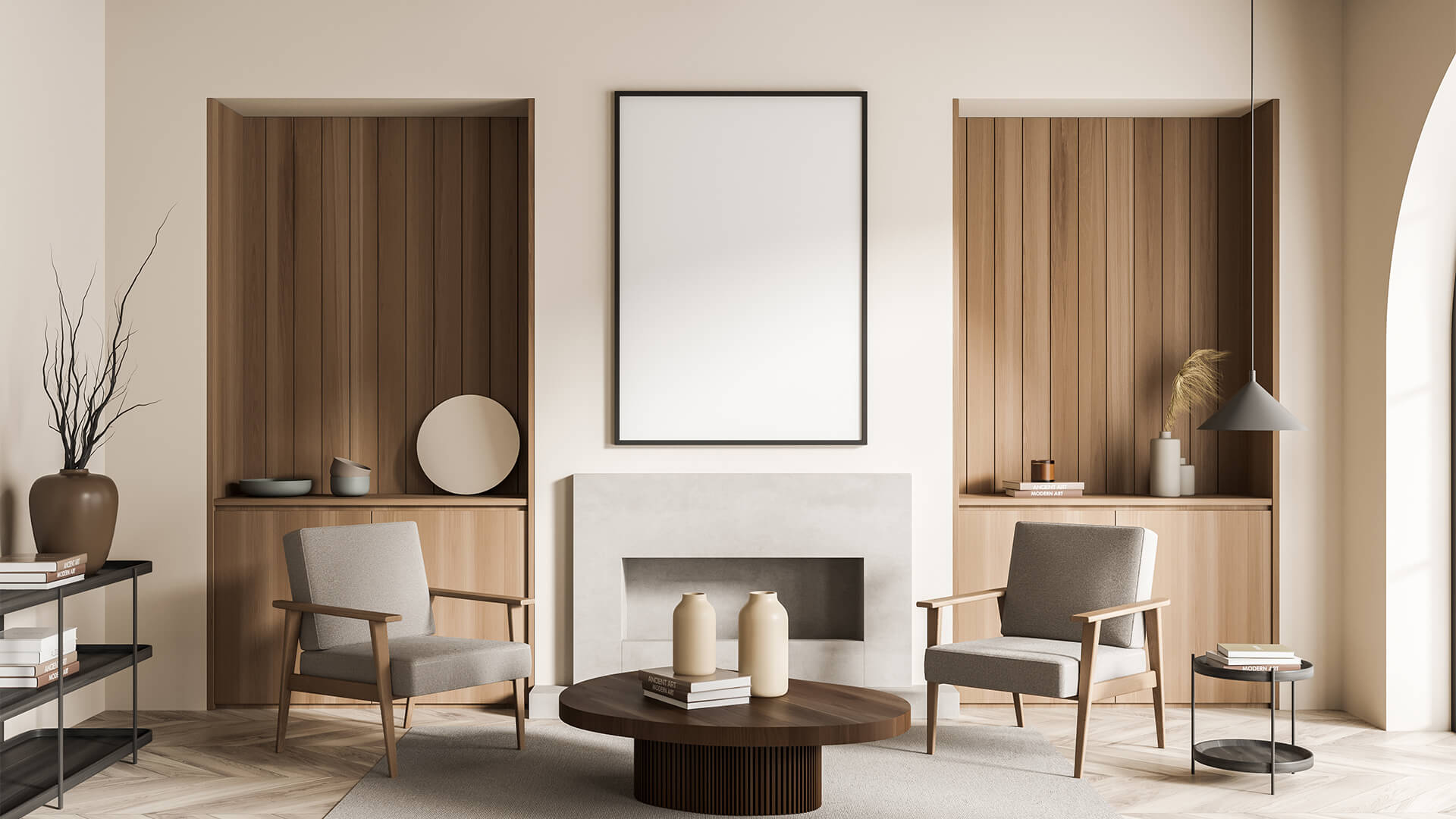 The team at Simply Plastics have analysed Google Trend Data to determine the interior design trends that are set to dominate 2023. The team also advises how to incorporate the trends into your own home this New Year.
Interior changes that save money
The cost of living dominated headlines for most of 2022 and unfortunately, this is set to continue into 2023, as the energy price cap has risen by 20% this January. To save money, one of the biggest trends set to dominate 2023 is households making changes to their interior to help keep the costs of running their homes down. However, the costs involved in making necessary changes can be enormous.
One of the cheapest yet most efficient changes we can make to our homes to help save money on our bills is secondary glazing. Boasting an enormous 1,200% uplift in Google searches, secondary glazing is a layer of material, usually an acrylic or polycarbonate sheet, that is simply added internally to a window. Secondary glazing is much cheaper to apply than double glazing and much less disruptive, as it is a simple DIY job. Not only is it cheaper, but it is incredibly effective, with an average saving of up to 60% on energy bills.
Pops of colour over maximalism
One of the biggest trends of the past two years was maximalism and cottagecore, which promotes cosy, cluttered living over the neutral minimalism previously favoured. 2023 will see a hybrid between the cluttered chaos of maximalism with the sleek simplicity of minimalism. Specifically, the trend will see bursts of block colour throughout the home, whether it's a coloured panel or shower screen in the bathroom, a feature wall in the living room or a bright-coloured runner up the stairs. "Kitchen splashback" has specifically grown in popularity, boasting a 144.7% uplift in searches, as homeowners decide against redoing their whole kitchen and instead opt to spruce their space up with decoration.
Upgrade, don't buy new
Instead of buying brand-new pieces of furniture, that are often mass-produced and can be poor quality, households will upgrade their existing furnishings to help make them more durable and therefore last much longer.
For example, Google searches for "acrylic coffee table" have seen an enormous 9,900% uplift in the last month, as eager DIY fans have learned by adding an inexpensive sheet of acrylic/Perspex to perhaps a second-hand statement piece can add years to the furniture's life, without impacting the look.
Targeted lighting
While simply switching light bulbs is the cheapest way to update your room and change the atmosphere, a huge trend for 2023 is targeted or "focused" lighting. With Google searches for "focus lighting" seeing an uplift of 5,900% in the last month, the method involves adding LED spotlights to specific areas of a room to alter the room's atmosphere. LED spotlights are a particularly good choice as they can easily be paired with a dimmer switch, meaning you are in full control of how bright the lighting is. They can provide full illumination or be dimmed depending on the situation and the atmosphere you wish to create.
For example, spotlights in the bathroom can be placed safely above a shower or bath to help create a relaxing and tranquil environment to help you unwind after a long day, or the brightness can be turned up in the morning to get the family energised for the day ahead.
No more "fast furniture"
"Fast fashion" has dominated the headlines in recent years, with many consumers turning away from cheaper and mass-produced fashion companies and instead opting for either second-hand finds or brands that create their clothes more ethically. 2023 will therefore see a similar shift in attitude toward furniture. Fast furniture, much like fast fashion, is furniture that is made inexpensively and sold cheaply to keep up with trend cycles. As this furniture is usually made from cheap and low-quality material, they are prone to breaking faster and will usually end up in landfill. In fact, it is estimated that nine million tonnes of furniture end up in landfill every year.
As Google searches for "fast furniture" have seen an increase of 1,414%, reflecting how more of us are becoming aware of the impact, a great trend for the New Year is to buy products that are built to last for years.