Posted on 26th May 2023
Interior Design: Mapping Your Journey in the Design World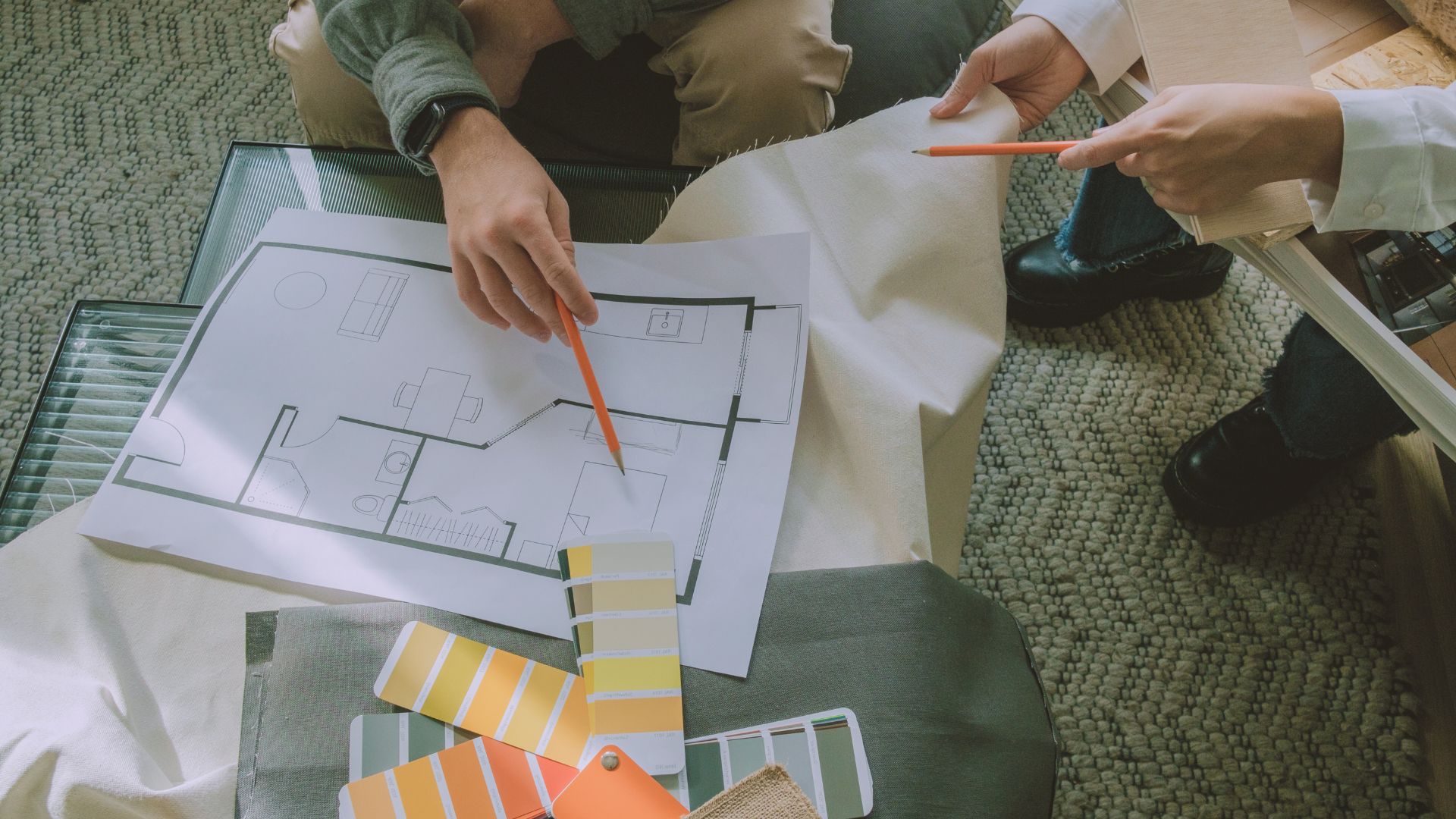 Interior architects design and realize the layout of interior spaces. They rethink the design of offices, commercial stands, houses, and museums. They juggle shapes, lines, colours, volumes as well as materials so that they harmoniously integrate furniture. The designer can also articulate spaces according to the best possible layout. What are the majors to consider and the options for an Interior Design career?
What Are the Specializations for Interior Design?
Future interior designers can specialize in the creation of furniture, decorative elements, or communication. They can also concentrate on the layout of communication spaces and exhibition windows or pursue a technical diploma. Studying interior design may be difficult, whether you're delving into the subtleties of investigating the art of space planning or wrestling with the complexity of a technical qualification. If you need help with your homework, any online HW helper or this service might be of great help to you.
The specializations should be in Drafting and Design Technology, Fashion Design, Interior Architecture, Studio arts, Theatre design, or a professional license in layout.
The Objectives of an Interior Design Study
1. To impart the fundamental knowledge of commercial architecture techniques and trends in order to acquire the current skills necessary to take charge of an Interior Design project.
2. To identify the latest trends in the hotel, restaurant, office, and retail industries to design an Interior Design project in line with current expectations.
3. To understand the latest standards and procedures applicable to the service sector in order to develop projects within a regulatory framework.
4. To use advanced 3D computer tools to create realistic and animated representations of interior space.
5. To identify the steps involved in the execution of a project to be able to follow up on a commercial Interior Design project.
What Are the Skills Required to Be an Interior Designer?
To become an Interior Designer, you need to have certain qualities. You need to be:
Creative
The interior architect must imperatively know how to draw and manipulate new modeling software to design his plans.
Versatile
The interior architect takes into account a wide range of data, including the client's wishes, the morphology of the space to be fitted out, technical and safety constraints, regulations, etc.
Communicative
Whether it is with his client or with the workers on the building sites, the interior architect knows how to communicate his ideas clearly and calmly.
You also need to:
Know about CAD (computer-aided design) software.
Be able to balance your studies and personal life

.

Possess great knowledge of urban planning and architecture.
Have a good understanding of safety standards and the world of decoration.
Have an artistic sense and creativity.
Show a taste for drawing.
Have a good sense of aesthetics and show a keen sense of observation.
Be meticulous and meticulous.
Have a good sense of contact and listening skills.
Be persuasive and have good negotiation skills.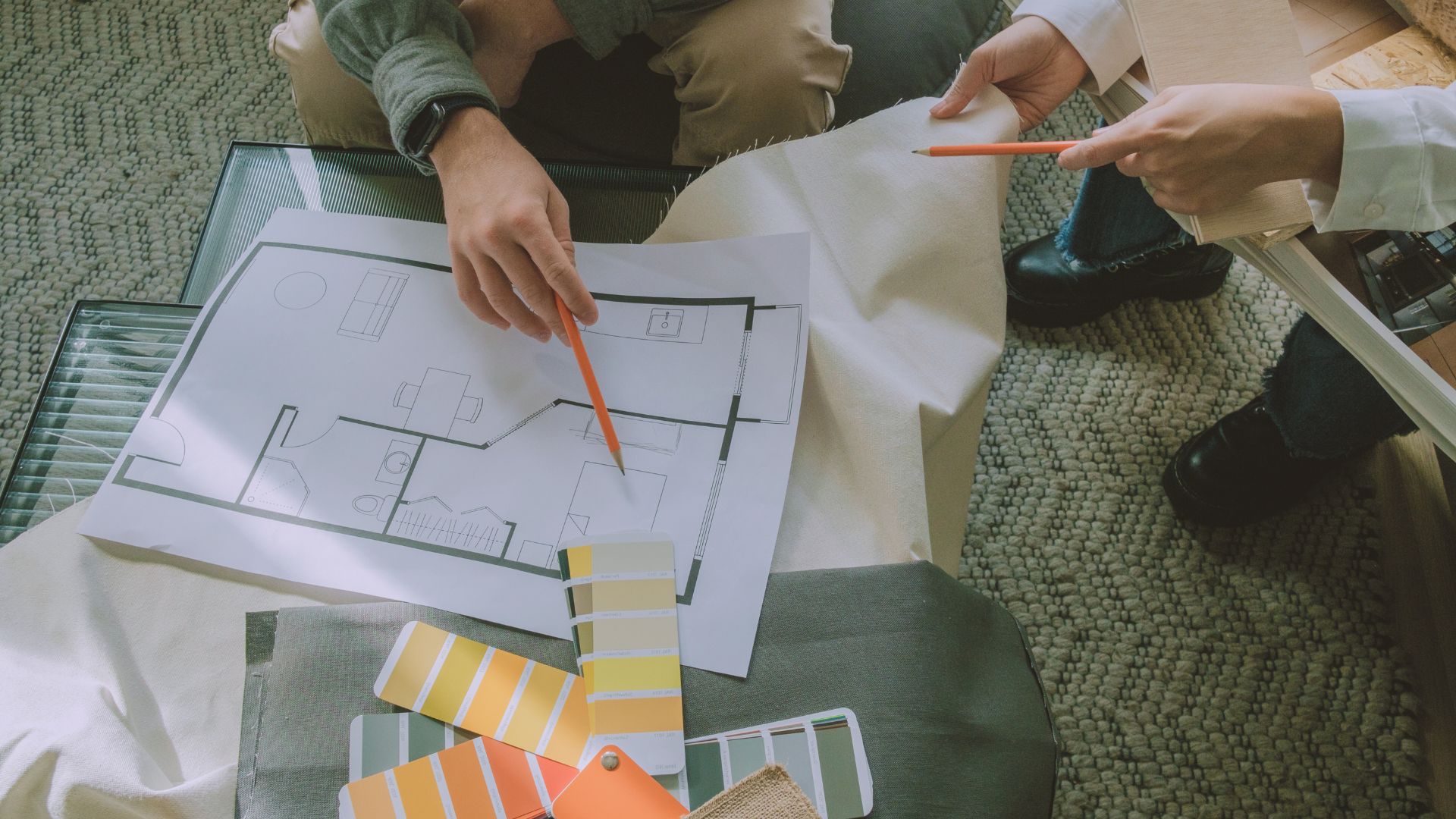 What Are the Main Activities of an Interior Designer?
Apart from managing the design aspects of his job, the Interior Designer needs to take care of:
The management of the customer relationship
Welcoming customers, listening to their needs, and proposing an adapted project within a budgetary framework.
Provide customized and ergonomic solutions to customers.
Propose, according to the customer's file, a decoration coaching.
Ensure appointments with customers.
The management of Interior Design projects
Manage the files in their entirety, from the reception of the customer to the delivery of the building site.
Carry out surveys and measurements.
Propose coherent solutions and deploy the concept throughout the design and execution phases.
Design interior layouts with the project managers.
Carry out the decoration in accordance with all the stages of the project, guaranteeing to the project owner the smooth running of the project.
Participate in the choice and proposal of materials.
Ensure the relations and the follow-up of the project with the subcontractors.
Manage the drawing team.
Attend site meetings.
Administrative management of development files
Contribute to the preparation of building permits or declarations of work files.
Proceed with the various administrative authorization requests.
Create presentation files.
Monitor all work, ensure compliance with quality, deadlines, and control pre-established budgets.
Ensure technical responses to calls for tenders.
Designing and carrying out fitting-out projects.
Establish custom plans and issue calls for tenders to subcontractors.
Design 3D images, technical details, plans on ArchiCAD or other similar tools, layouts, and interior fittings.
Define colour harmonies, technical and decorative fixtures, and materials.
Produce plans and sketches.
Job Option When Studying Interior Design
The major that you choose will give you the option of occupying various positions. Discover four jobs that you can do after studying Interior Design.
Designer of Residential Interiors
Many residential designers are business owners, independent contractors, or interior designers. If you want to pursue this specialty, you will be expected to carry out both significant and minor improvements. This includes creating a variety of plans and blueprints. As part of this specialty, you can also help clients choose their furniture and serve as a consultant for interior design, lighting, how to use it effectively, color schemes, and space allocation.
Designer of Commercial Interiors
Designers of commercial interiors provide professional guidance and services in a lot of areas. They may take care of space planning, design offices, restaurants, entertainment venues, hotels, community halls, studios, boutiques, retail establishments, etc. As a commercial designer, you will frequently be required to collaborate closely with engineers, contractors, and architects to ensure that the final design satisfies the requirements for functionality and is within the allocated budget.
As opposed to home designers who opt for freelancing or starting their own businesses, those who choose this line of work are frequently engaged by top Interior Design firms.
Set Designer
To be a Set Designer or Scenic Designer, you must possess a strong sense of creativity. You will frequently collaborate with performers, filmmakers, and producers. However, many businesses in non-entertainment sectors also employ individuals with this specialty. You need to be prepared for a high volume of labor in this line of business because it might involve anything from setting up furniture on a stage to meticulously reconstructing a whole room.
Space Planning Expert
Although the area of expertise is narrow, many students who become Space Planning Expert have found great success. That person must be very skilled in space design, allocation, and adaptable capacity to navigate functionalities associated with spaces to specialize in this field. All specialists working in this specialized field must develop admirable spatial interpretation abilities.
They will also get the chance to work on a variety of projects, from designing the arrangement of a single room to a full apartment.
Summary
The first step to establishing a solid foundation in your career as Interior Designer is to have the appropriate educational background. As a result, the appropriate major in Interior Design will help you get your career in Interior Design off to a strong start. You will be exposed to a wide range of Interior Design features, from learning to master CAD Software such as V-Ray and Photoshop to studying the smallest details and nuances.