Posted on 9th February 2023
Interior Design Experts Reveal How to Give Your Bedroom the Ultimate Spring Makeover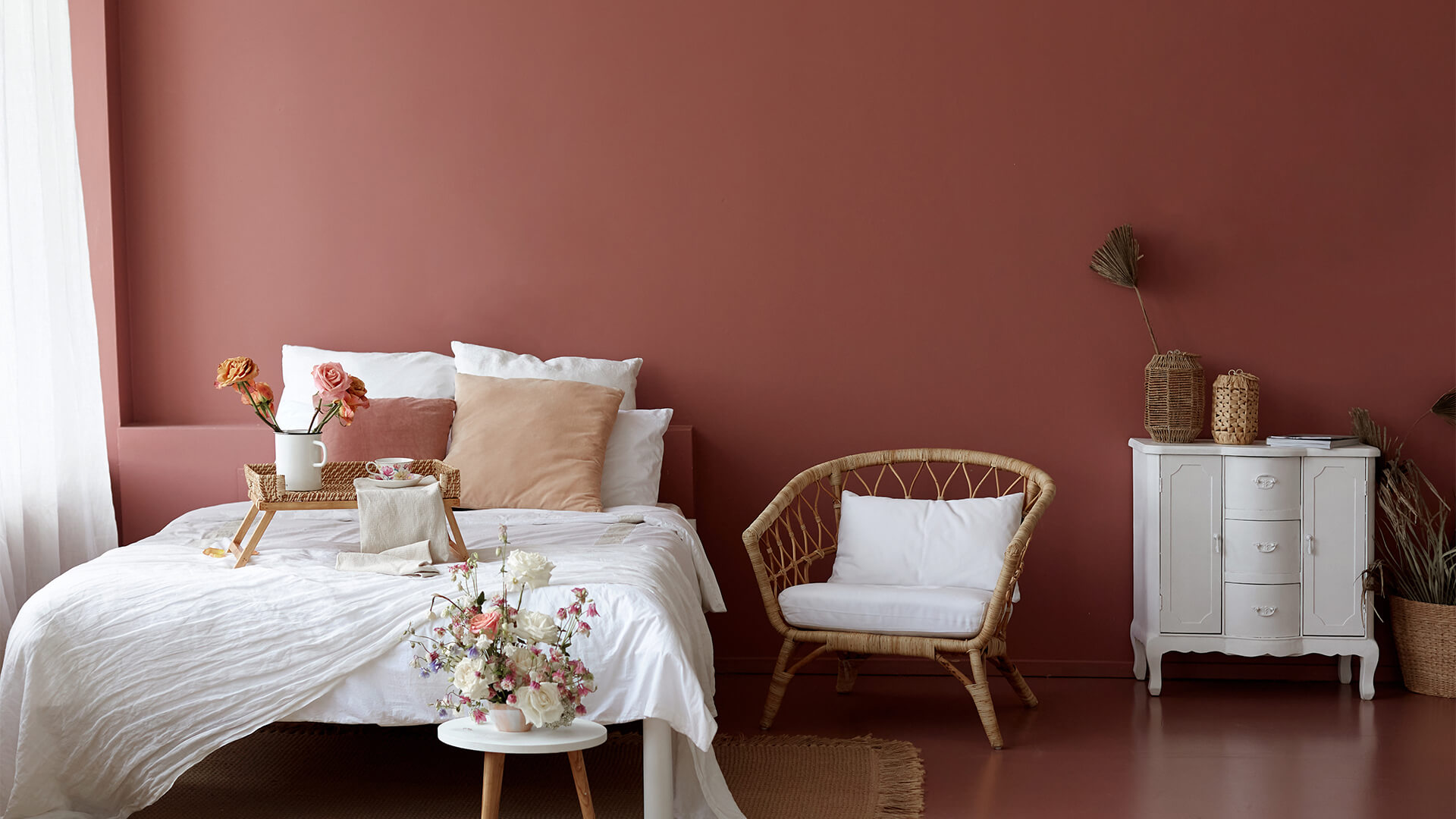 It's time to blow away those winter cobwebs as we ease our way into the spring season. From longer days to warmer weather; spring is a season of hope, happiness and new beginnings. 
The new season is also the perfect time to refresh your home and what better place to start than in the comforting haven of your bedroom? 
From choosing the right bed to picking out the perfect plant, bed specialist Time4Sleep has worked with a range of experts to compile some top tips to help you prepare your bedroom for spring in style.
Start fresh with a new colour scheme
With Pinterest searches for 'spring home decor' rising by 300% in the last month1  it's clear that people are looking to change up their abodes in time for the new season and what better way to freshen up your bedroom than by changing the colour scheme of your bed? 
When it comes to choosing the right colours and materials for your bed, Jonathan Warren, director at Time4Sleep advises: "If you want to switch up your bedroom's look without investing in a whole new bedframe, replacing your headboard with a different style can create the illusion of a brand new bed without the price tag. Bring a sense of peaceful tranquillity to the bedroom with a natural headboard, and the neutral colours will be the perfect companion to whatever spring redesign you choose.
"If you're looking to make a change to your room that looks stylish and stands the test of time, then a rattan bedframe might be the one for you. Rattan beds have seen a surge in popularity over the past year as the bohemian interior trend has grown. They provide a textured neutral base for decor, allowing you to add your own personal flair to your redesign."
Looking to add a personal touch to your bedding this spring? Lucy Ackroyd, Head of Design at Christy says: "I love when a new season comes along; it's a chance to change the look of a room completely, and you can do it in just a few steps! One simple way to freshen up the look of your bedroom is by switching out the colour palette of your home furnishing and accessories, such as bedding, throws and cushions.
"Patterned accessories can bring character into your home and also fit in with the surrounding environment. From delicate flower patterns to simple clean geometrics, the options to elegantly update your space for spring are endless!"
Make the most of your space with clever storage 
No matter how big or small your bedroom is, there are simple ways you can utilise the space you do have to create a more open, welcoming atmosphere. The simplest way to create the illusion of a larger bedroom is to avoid housing any clutter. Whether it's spare sheets or a pile of ironing, finding another space to keep these items will help to create a more calming sleep environment. 
There are also clever ways of incorporating additional storage space in your bedroom, such as an ottoman bed which allows you to store a whole host of belongings safely out of sight. Stylish built-in furniture such as recessed shelves on the walls or a tailored wardrobe with hidden drawers and organisers are also great ways to keep everything neat and tidy. 
Prep your windows for lighter mornings 
For those who struggle to sleep during the longer days of the summer months, with bright mornings and warm temperatures flowing into the bedroom, now is the perfect time to invest in a new window solution. 
Jason Peterkin, director at online blinds retailer 247 Blinds recommends: "Blackout blinds are great for completely blocking out sunlight and this can be really helpful for those struggling to sleep during the spring and summer months. The insulating properties will also help to keep your room cool too – something that is particularly useful if you have a hot, south-facing bedroom window. 
"For those looking for a stylish statement window dressing, shutters or wooden Venetian blinds are a beautiful option that will enable you to control the amount of light flowing into your room."
Opt for ambient lighting to set the mood 
The style and tone of lighting can really set the scene in a room. When it comes to the bedroom, it's important to create a relaxing atmosphere that will help you unwind at the end of a long day.
Marlena Kaminska, designer at Value Lights, advises: "With the increase in natural light during the spring and summer months, this is a great time to replace overhead lighting with smaller, more subtle options. Layer up lighting using table lamps and floor lamps to spread a bright, ambient glow throughout your bedroom.
"Using these alternative lighting techniques is especially beneficial in the bedroom, creating a softer illumination which has a soothing effect on the senses – promoting relaxation and ultimately, sleep!"
"On a design note, switch out your dark, heavy lamp shades for lighter fixtures. Rattan and wicker pendants work particularly well for inviting in a breezy and fresh feel to your home.
"We spend a lot of time in our bedrooms, whether it's relaxing, sleeping or reading – it's important to create a tranquil environment that makes you feel instantly at ease. Indoor plants are the perfect way to bring nature and a sense of calm into the home."
Bring the outdoors in with some spring florals
Jess Martin, decoration expert at Ginger Ray said: "Spring is the perfect time to welcome some uplifting colour into our bedrooms with some florals.
"Floral bunting is a convenient, cost-effective and space-saving option that looks gorgeous draped around the edge of the room or along some shelves. The best part about bunting is that it can be switched out seasonally and packed away flat, ready for next year!
"Artificial flower garlands also look fabulous woven around a headboard. They come in a huge range of designs from meadow flowers to gypsophila so all you need to do is choose one that fits best with the theme of your room.
"Spring wreaths aren't just for your front door, add a pop of welcoming colour to your bedroom door and brighten up your landing in return."