Posted on 6th February 2023
How Window Treatments Elevate Your Office Aesthetics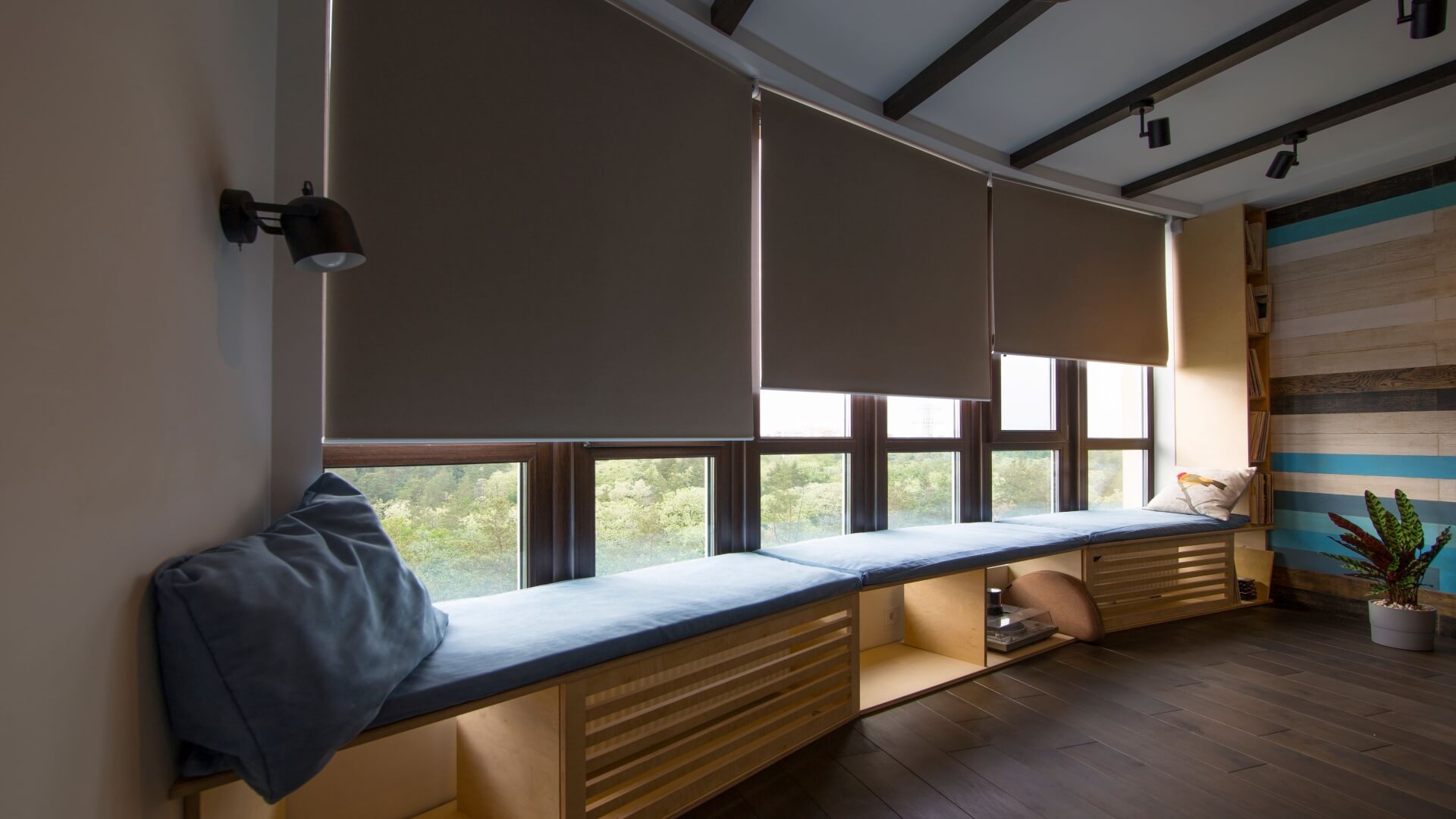 When you think of an office, you'd naturally visualize a dull space filled with tables, chairs,
computers, and other equipment—an uninviting space for young working professionals.
However, a fully functioning office doesn't have to be boring and plain. Even if the budget is
limited, it will be good to add cost-effective and pleasing elements in the form of window
treatments.
Window treatments can enhance your office aesthetics by covering or modifying the window.
The good thing about window treatments is that there are many options to choose from.
There are hard window treatments like blinds, shutters, and shades. There are also decorative
elements around the window, like cornice board and moulding.
There are types of window treatments applied directly on the glass, like frost and stains. Whether
your style is minimalist, fun, or out of the box, there's an option that will fit your style. There are
many ways your office can level up with the help of window treatments.
Check out the list below, and you'd be surprised how a little addition can make your office look
and feel more vibrant.
1. Gives Your Office A Professional Look
Have you visited an office, and there's no window treatment in it? A workspace devoid of
window treatment looks unfinished and uninteresting. On the other hand, one with
appropriate window treatment can seem more charming and sophisticated, making your
office look more professional.
The good thing with window treatments is that if you have a knack for balance and
harmony, you can choose a type and design that will work for your office space. You
need not consult an interior designer; you can quickly get inspiration from the internet.
You can use basic wood shutters, cordless blinds, and elegant curtains. Adding a simple
design to an office space can make a big difference.
2. Adds Contrast To Your Office Space
Many offices use a dull colour on their walls with office equipment that matches it.
Installing window treatments can add an exciting contrast to your office space by
breaking the monotony.
A well-chosen window treatment can be the focal point of your office if the furniture and
furnishings look drab and boring. Wood, pleated, and honeycomb shades are good
options.
3. Makes Your Office Look Brighter
Window treatments can also make dark office spaces look brighter. In cases where the
wall paint is too dark and would be costly to change, you can use the magic of a window
treatment to make the room seem a little brighter.
To achieve this, you need to choose lighter colours for your curtains. It's possible to make
any room appear more radiant with the help of white, warm yellow, or soft blue.
The window treatments you choose should help spread light in your room while adding
privacy at the same time.
4. Makes Your Office Look Elegant
Some offices have an interior that's way too plain and bare. In this case, the office can
benefit from design elements to make it look elegant.
More often than not, you may have to add little details like paintings, flowers, vases, and
other furnishings to make this space prettier and more elegant. But all these details can
cost you.
Alternatively, you may opt for vertical blinds as an easy way to create a sophisticated
ambiance for your office. Also, they provide better light control.
Different materials, patterns, and colours are available for this type of window treatment.
Additionally, modern blinds feature other technologies, such as easy pulls and automated
systems.
5. Adds Style To Your Office
Aside from looking elegant, window treatments are great for giving an office better
aesthetics. They're a good option because they come in many styles.
There's no better way than curtains to update your style instantly. Various curtains are
available on the market, so choosing one can be challenging.
Try Roman shades if you want the benefits of blinds but with a touch of style and
sophistication.
Another option is to install plantation shutters to add a touch of classic style.
Additionally, they can reduce ambient noise from outside and are energy-efficient.
Conclusion
Although you might give them little thought, window treatments are perfect for decorating windows in your office.
They can make your office look professional, elegant, and stylish. Furthermore, they can provide
a nice contrast if your space is too plain and make an office space look brighter.
So, if you're looking into upgrading the overall look of your office, window treatments are the
way to go.