Posted on 11th February 2022
How to Maximize a Commercial Construction Budget Amid Supply Chain Issues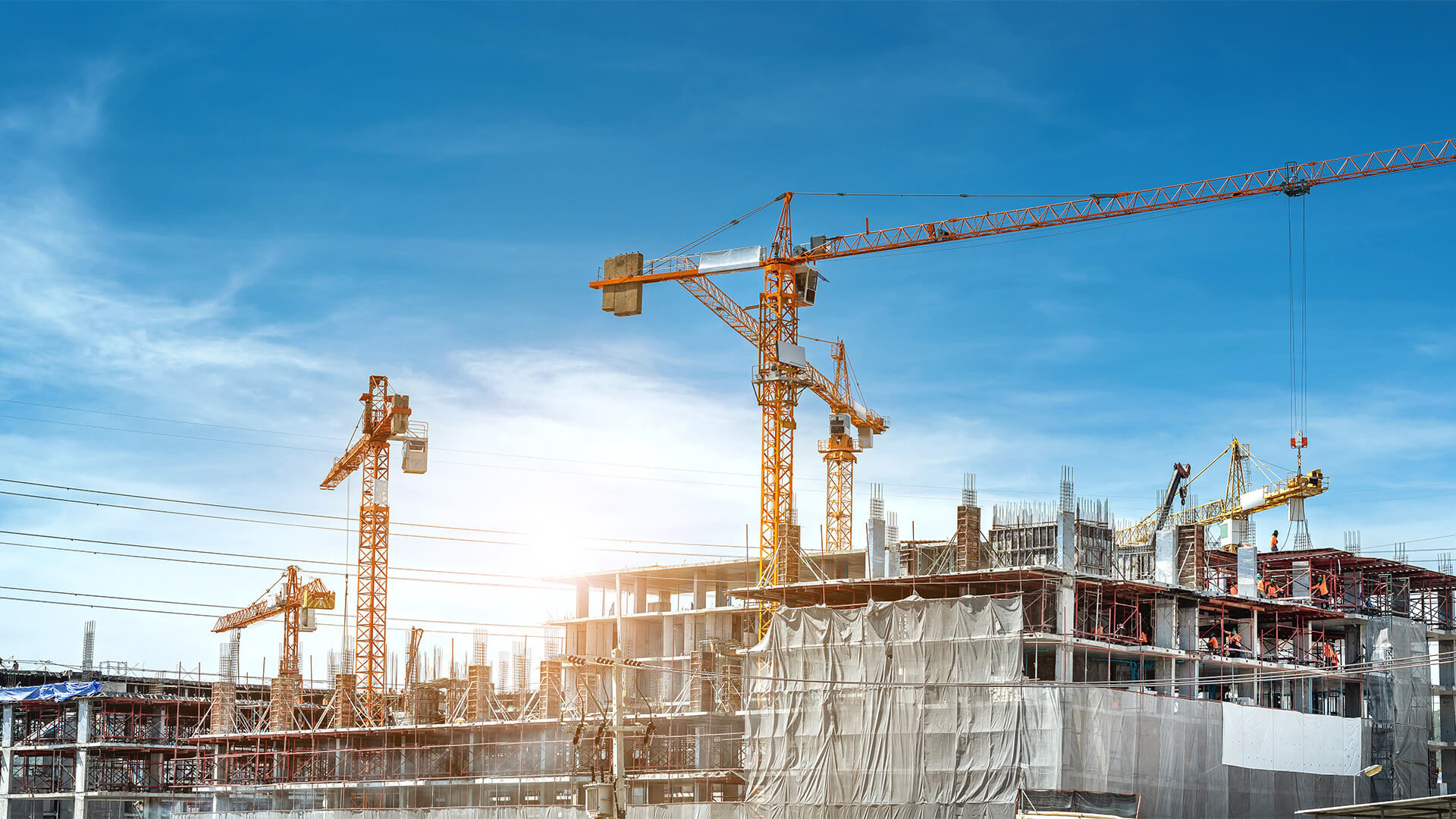 Today's builders are facing supply chain challenges. Since 2020, the pandemic has caused a delay in the delivery of materials. Builders are also going through a massive labour shortage. According to Business Insider, the residential construction sector needs about 2.2 million workers in the next three years. Presently, the demand for homes has reached an unprecedented rate.
The same can be said of the commercial construction sector. Supply chain issues are also causing delays in the completion of new commercial developments. Despite this, the industry saw construction stars increase by 18% from 2020 to 2021, according to the Dodge Construction Network.
Labour shortages and the increase of construction materials continue to be major hurdles for commercial developers. For this reason, commercial developers can employ several approaches that can help them stay within budget. Here are a few of these approaches:
1. Doing market research
Before planning a major development, commercial builders will need to survey the market. The foundation of any successful project consists of understanding certain economic factors, including current wage rates, demographic data, median commercial lease rates, and political stability.
It's also important for builders to track cultural and lifestyle preferences. In this case, planning a commercial project should take into account the in-demand features and amenities in the project location.
By doing extensive market research, builders can obtain insights that will impact the design and scope of the project. This also allows them to steer clear of unnecessary components. In effect, they can come up with a realistic budget and meet project specifications on time. Doing this early in the process can provide builders with enough time to revise their plans and avoid costly delays.
2. Recruit a reliable construction team
In most cases, projects get delayed or go over budget mostly due to human factors. Developers will have to be careful when picking sub-contractors, managers, and suppliers for their projects. There is great risk when recruiting laborers that are either inexperienced or ill-equipped for the project. Not only will this lead to higher costs, but it will also cause construction quality to suffer.
To avoid these issues, developers will need to be cautious when looking for contractors. Before selecting a subcontractor, it is crucial to do a background check and review the subcontractor's experience in handling similar projects before.
Asking for their safety record and their adherence to industry standards is also crucial to determine if they are competent for the job. In addition, developers will need to seek out experienced project managers who will ensure compliance and help in troubleshooting potential delays and budget issues.
3. Ensure proper documentation of expenses
One thing that often gets overlooked throughout the construction process is accurate documentation. Without this, there is a good chance for developers to go over budget. As material costs continue to rise, accurate documentation helps justify the need for additional materials and labour. This will keep developers from overspending and allow them to maximize available resources.
Moreover, proper documentation is critical to making draw requests. Construction lenders often initiate construction draw inspections before releasing the funds which are needed to proceed with the next phase of the project. To prevent delays in the release of these funds, developers will need to provide complete documents.
These should include employee tax documents, invoices from vendors, payroll details, and other documents. Making sure that these are on-hand will not only expedite the draw request process but also help developers make cost and time-saving adjustments.
4. Adopt new technology and approaches
The construction industry is in a constant state of evolution as new tools and practices are harnessed. Developers must not be left behind as disruptive technologies such as machine learning and big data are helping the sector save costs and improve the quality of projects. However, much of the reluctance in adopting these technologies are focused on the high cost of acquiring hardware and software.
While adopting new technology requires a considerable investment, developers can see a greater return in the long term. That's because these tools can help enhance productivity and save costs. By equipping IT departments with upgraded facilities, developers can run more precise cost estimations and store documents more securely.
Moreover, using AI-driven programs and approaches, developers can optimize every phase of the project. During the planning phase, these can optimize project designs and allow for better budget proposals.
They can also automate time-consuming processes and run safety assessments that can help reduce onsite hazards. Although acquiring these tools entails a significant expense, their long-term benefits are more than enough to cover the investment.
5. Streamline the material procurement process
Amid rising construction costs, developers will need to make well-informed budgeting decisions when it comes to procuring materials. Then again, this must not come at the expense of quality. There needs to be a balance between the cost and reliability of materials.
For this reason, developers must not focus too much on the purchase price, especially when accepting bids from multiple vendors. They will need to spend more time testing the materials and ensuring that they meet project specifications and industry standards. Using the right procurement software, developers won't have to deal with any costly guesswork when onboarding suppliers.
Supply chain challenges aren't putting a stop to commercial development projects, but it's crucial to realize the effects of these challenges. Developers will only need to make the right decisions, recruit the right people, and apply the right practices that will help them complete their projects on time and within budget.