Posted on 3rd July 2023
How to Maximise the Space in Your Home on a Budget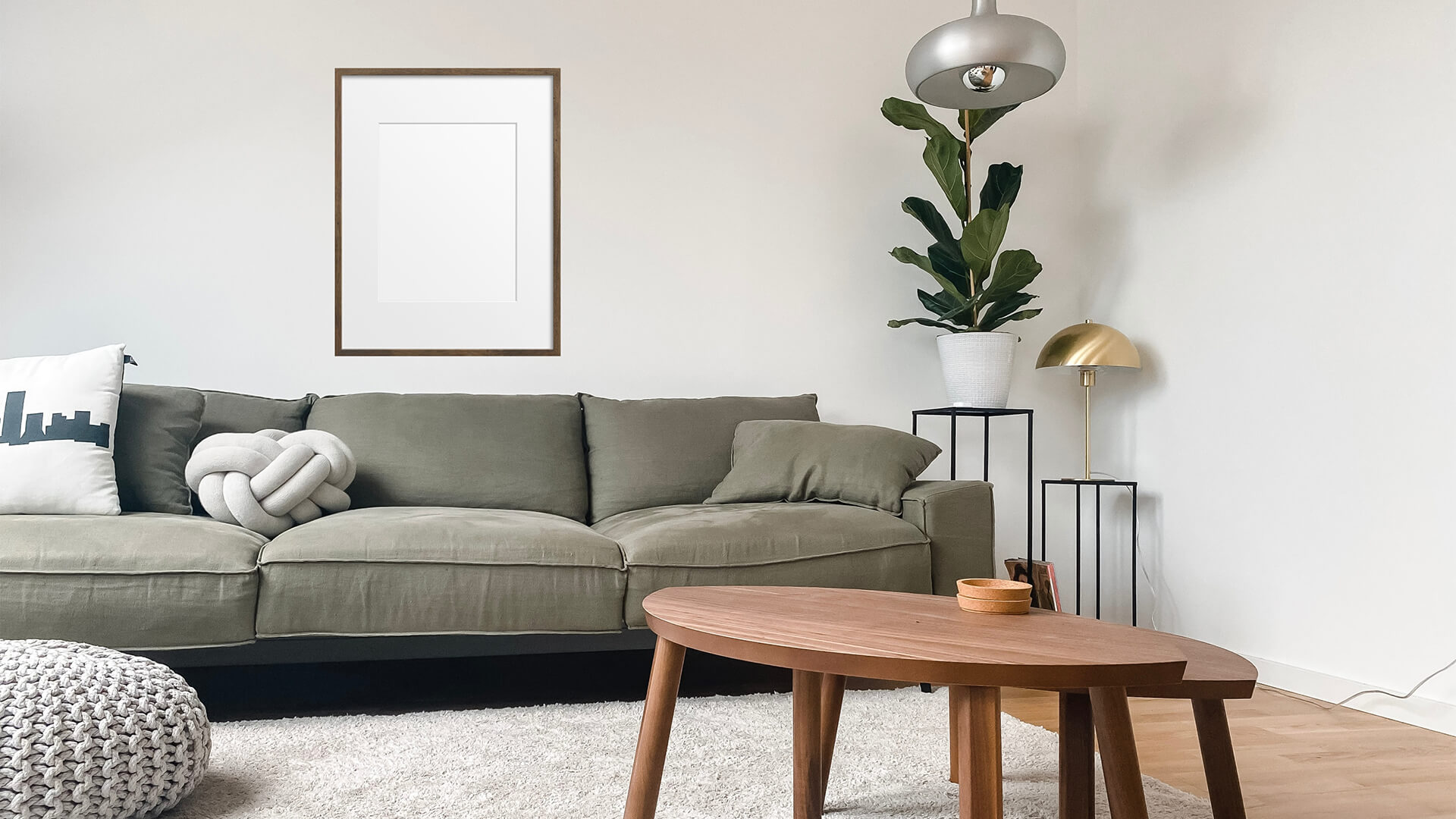 With cost-of-living concerns spiralling and the Bank of England's base mortgage interest rate now at a hefty 4.25%, UK homeowners may be adopting a mantra of 'improve not move' this Summer.
In addition, up to 50% of us report having a spare room in our homes so many of us may be looking to downsize amid surging energy costs.
If this is the case, chances are you're going to maximise the living space in your home – living in a cramped, cluttered environment can be frustrating. But, with a little resourcefulness, creating more room in your home doesn't have to break the bank.
Estate Agency experts, Watermans, suggest some practical, budget-friendly tips to help make your home a spacious oasis.
Declutter your rooms
In a recent survey, 47% of Brits reported being put off entertaining guests because of household clutter. This can not only be embarrassing when socialising but can also add to your everyday stress levels.
Take stock of your rooms and identify any items which can be sold, donated or discarded. Embracing a more minimalist approach might be better as eliminating unnecessary objects can free up valuable space.
Once you've cleared out the clutter, set about organizing your rooms to better maximise space. Use storage bins, cupboards and shelves to keep your belongings neatly arranged. Under bed draws and built-in wardrobes are another smart choice for hiding items away from plain sight.
Consider smaller and smarter furniture
There's no denying that a grand, chesterfield sofa or statement coffee table can bring that real 'WOW factor' to your home but it's wise to make your furniture choices impactful while not too busy.
Consider smaller furniture to create a less cluttered feel while increasing floor space. A portable coffee table large enough to hold a few mugs, for example, may be better than a freestanding, boxy centrepiece.
Make smarter furniture choices too. Can you embrace foldable items that can be popped up then put away when not required? Consider items with hidden compartments such as upholstered ottomans which can be used for seating and storage.
A sofa bed is also a great way of accommodating extra guests while offering spare seating during the day.
Think vertical
As the old saying goes, if you can't go outwards – go upwards! Social media such as TikTok and Instagram is awash with interiors thinking more vertically as a way of maximising space.
This can include everything from floor to ceiling shelves to installing pegs and hanging baskets for more ample storage.
Think wardrobes are only a place for clothes? Think again! Use hanging organizers in your bedroom for shoes and accessories while make use of magnetic strips in the kitchen to keep your utensils in place on the walls.
Overhead racks and storage in the garage is also another means of storing bikes, sports equipment and other seasonal belongings.
The illusion of space
Sometimes all we need to feel more relaxed in our homes is the illusion of space as explained by our expert in house valuation Edinburgh.
Tzana Webster, Director of Property Sales at Watermans said: "Much in the same way we encourage house sellers to declutter their rooms to allow buyers to imagine the possibilities, a few simple changes can create a different atmosphere entirely.
"Using mirrors reflects light, making living spaces feel more airy and spacious while opening windows and flooding rooms with natural light can have a similar effect. Look at removing physical obstacles like doors to prevent visual barriers and kick back in your new, super spacious home."