Posted on 30th May 2023
How to Make Your Property More Appealing to Tenants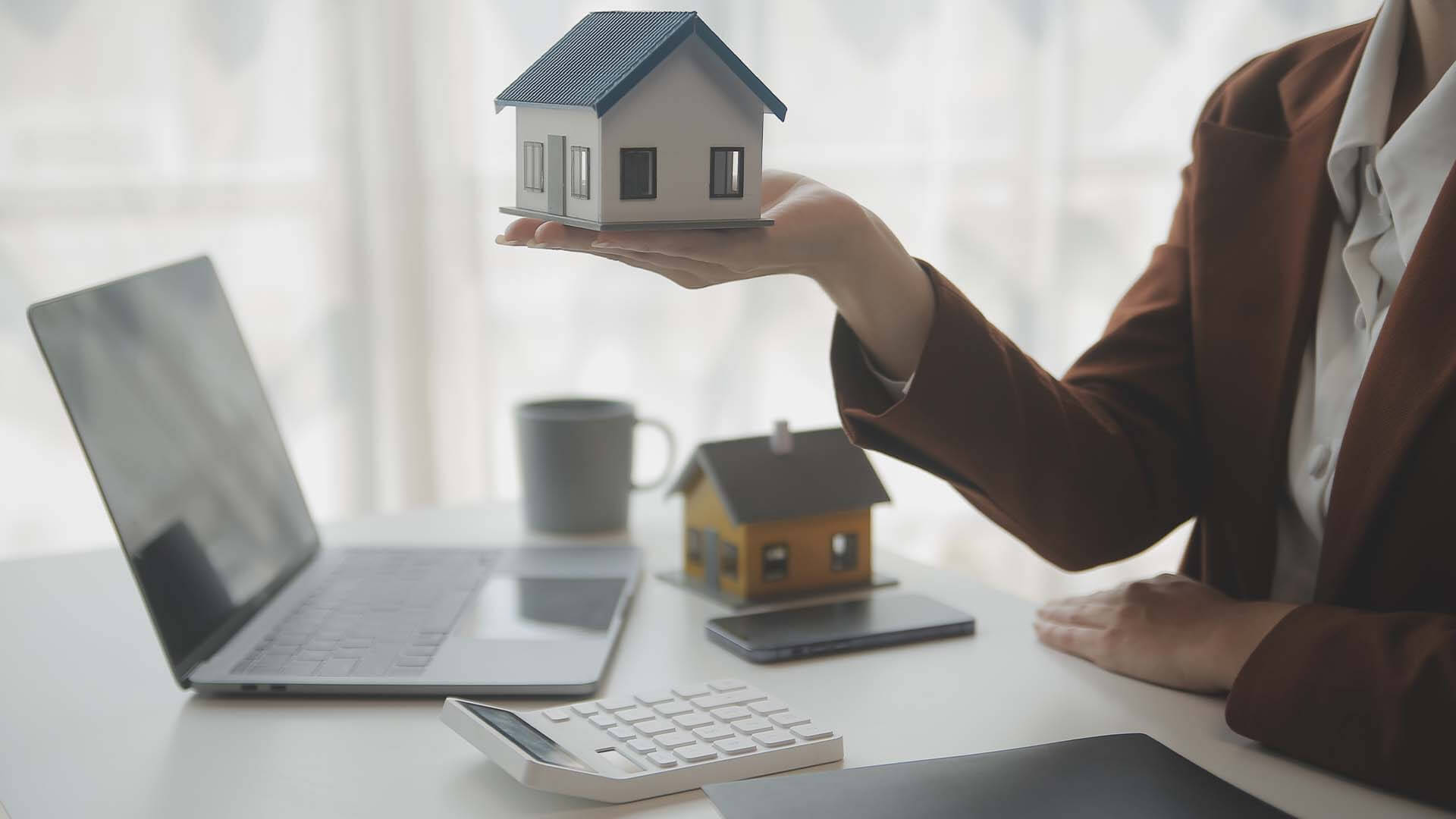 With economic difficulty still a reality for many people, attracting tenants to your rental property can be difficult. But you can set your property apart from others on the market with a few small tweaks that won't be profit-draining or time-consuming. Here's how to make your property stand out. 
Keep things neutral
When it comes to marketing a rental property, neutral colour palettes are the best option because they work for the broadest range of people. You can't know in advance what your prospective tenants' interior decor style will be, and no-one wants to spend time living in a property decorated in bright colours or crazy wallpaper patterns. 
So, keep things simple and opt for something that is inoffensive to the eyes and where tenants can put their stamp on the home in the form of their own furniture and accessories. White is an obvious choice, but neutral can also include creams, beiges, pale greys and browns, or even very light pastels such as pale blue or yellow. 
Install security features
No-one wants to feel unsafe at home, so one of the top features renters are looking for now is security. From strong locks on windows and doors to CCTV cameras, intruder alarms and even video entry systems, the safer you can make a property feel, the more appealing it will be to prospective tenants. If you want to go above and beyond, implementing home automation features can not only create more convenience for tenants but also further enhances security by enabling those living in the property to close or open curtains remotely and switch lights on and off, giving the illusion someone is home even if they aren't. 
Be pet-friendly
In 2020, just 4% of landlords advertised their property as pet-friendly, but it can be extremely hard for those already with pets to find a rental home when this is the case. So many people either have pets or would love to get one, and being able to find a property that allows them that luxury is a huge bonus and will definitely help your rental stand out in the property market. 
Rulings have changed now and tenants are allowed to keep pets by default, but if you can clearly state that your home is welcoming to animals then you'll be ahead of the game when marketing your property online. Securing garden fences and making sure the home is safe for pets is also a great way of showing you're accommodating to our furry friends. 
Include internet in the deal
Today, many people either work from home permanently or require high-speed internet for studying or side projects. Tenants don't want to deal with setting up accounts and having to wait weeks for internet installation, so if you can provide them with a contract before they've even moved in, your buy-to-let is going to be a far more appealing option than others on the market. 
Broadband included as standard isn't a legal obligation for landlords but it's an incredibly attractive offer, especially for those who work remotely. It makes the home more convenient and removes the concern for tenants who need instant internet access the moment they get the keys. 
Invest in storage
Storage can be hard to come by, especially in smaller properties, so if you can make changes to sneak in clever storage solutions, your tenants will thank you for it. From larger freezer chests to floor-to-ceiling cabinets and even outdoor storage such as sheds, the more you can do to create storage in the home, the better your rental property will perform when you market it. 
Storage is a major plus point for so many tenants today, especially families, so depending on who you're expecting to market to, make sure you're accommodating the amount of belongings they're likely to bring with them. For example, if you're likely to be renting to a family, making sure the fridge-freezer is large enough for multiple people is a great starting point. 
Make it energy-efficient
Energy-efficiency is a huge advantage for today's rental market, especially amongst millennials who are more eco-conscious. The more you can do as a property owner to save energy in the property, the better — especially when it comes to appealing to this group. Maybe that means replacing old lights with energy efficient lighting, choosing low consumption appliances or even going as far as to choose renewable power like solar panels and upgrading to efficient heating systems. It lowers the carbon footprint of the property, appeals to the eco-minded tenants seeking a home and also saves on energy bills. 
Stage it correctly
Staging is a great way to present your home in the right way and appeal to a specific demographic. It helps prospective tenants get a feel for the property before they've even stepped foot inside the door and helps them to imagine what it would be like for them to live there. 
To stage properly, choose lighting that fits the room, so bright and light in kitchens and bathrooms and cosy and warm in bedrooms and living rooms. Different styles of lighting help to create a fresh ambiance in each area of the home, evoking different moods. Likewise, choose accessories that help someone picture themselves in the property, such as cushions and throws on the sofa, flowers in the dining room, or books by the side of the bed. These small details may seem frivolous but they help to give the illusion of what it will be like for the tenant to live there themselves, and help them feel at home when they view the property.  
Renting a property is a popular option today, with buying a home out of reach for so many people. But the increase in popularity comes with a rise in competition, which means landlords need to do all they can to make the property as appealing as possible. From staging the home correctly for a great first impression to installing the top features renters are looking for, hopefully these tips will help you create a stand-out property that's snapped up immediately.