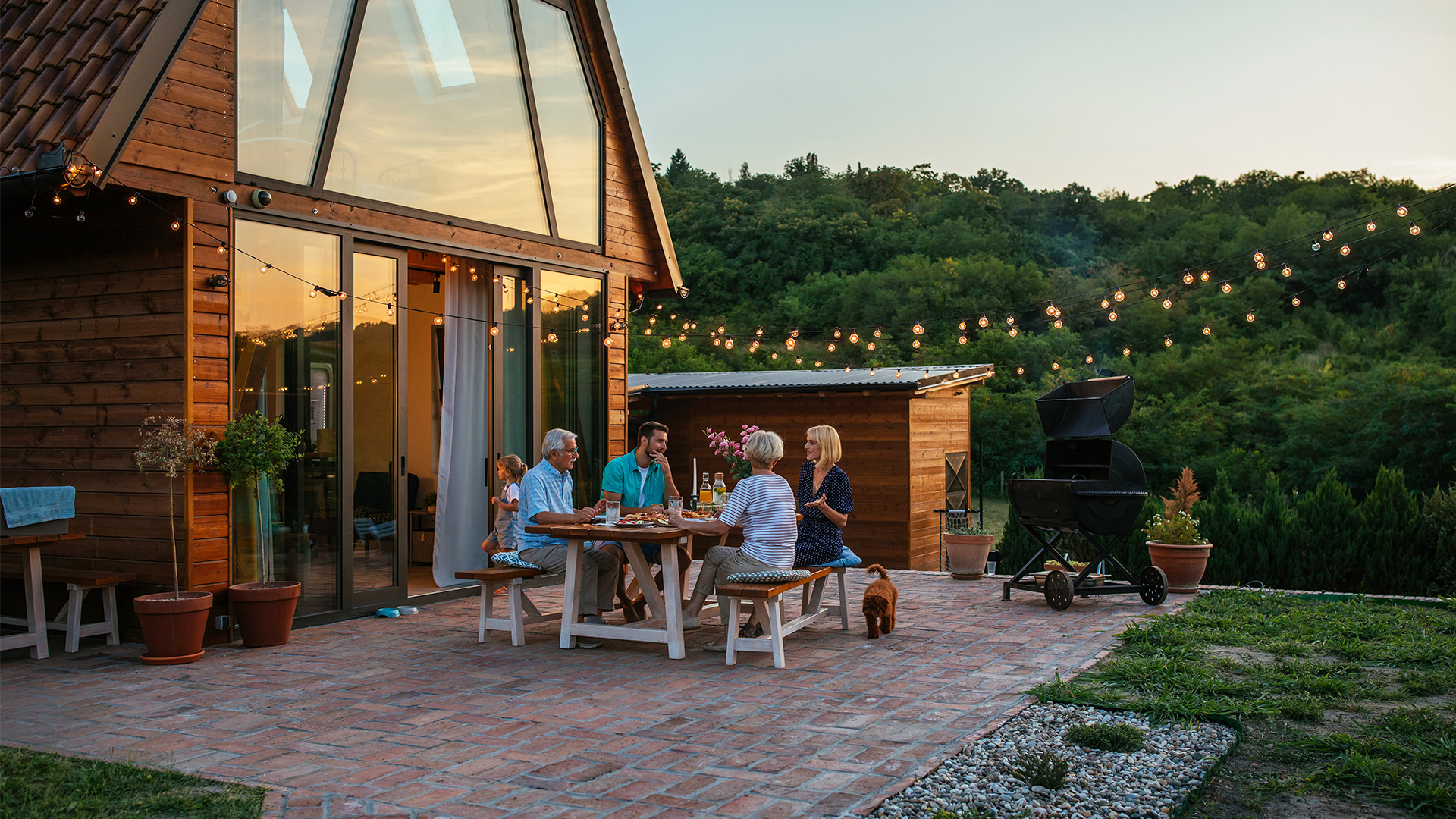 Autumn is upon us, and this time of the year marks the start of the house-guest season. From now until the end of the year, we can expect to welcome more guests than usual with the upcoming holidays. This time of the year is great for catching up with family members and friends who you may not see much at other times of the year. With this in mind, you want to make sure your home is welcoming and inviting to those who are coming to visit.
So, how do you make your home more inviting for guests? Luckily, there are several things you can do, according to home experts. Interior designer Ryan McDonough at MyJobQuote.co.uk has teamed up with a range of other home and interior design experts to create this list of tips on making your home more inviting for guests. Take a look at the list below.
Optimise Your Thermostat Settings
One of the first things you can do to make your home feel more comfortable and inviting for guests is to optimise your thermostat settings. "It might sound simple, but many overlook the power of a well-calibrated thermostat" explains Josh Mitchell, HVAC technician and owner of airconditionerlab.com. "For an inviting ambience, set your thermostat to maintain a temperature between 68-72°F (20-22°C). This range typically feels comfortable for most people, allowing guests to feel immediately at ease without needing to layer up."
"Use programmable settings to gradually warm the house an hour before guests arrive", Mitchell explains. "It prevents the system from working too hard and creates a seamless transition for your guests from the cold outdoors." Nobody wants to be sat in a freezing cold home. It simply won't feel comfortable and won't make people want to stick around for long. With this in mind, it's a good idea to optimise your thermostat before guests arrive at your home.  
Choose Warm Colours
If you want to make your home feel more inviting to guests, your colour scheme can play an important role. Certain colours can make guests feel more at ease, and others may make your guests more anxious or on edge. Warm colours are the best option, especially at this time of the year.
Andy Kolodgie, owner of PropertyLeads, suggests using colours such as "deep reds, burnt oranges or cosy browns" for your colour palette. "Such colours provide a general feel of warmth and protection, which is very inviting for any guests."
Create Ambient Lighting
Lighting can play an important role in how comforting and inviting your home feels. It can affect the entire mood of your home. "Opt for soft, warm lighting using table lamps, floor lamps, or string lights to create a cosy ambience", suggests Asad Shamim, CEO of Furniture in Fashion.
"By using dimmers, you can adjust the brightness according to the occasion, allowing your guests to feel relaxed and at ease", Shamim continues. Avoid choosing any lighting options that seem too bright or clinical, as this could make your guests feel anxious or uneasy. Soft glows are the way to go if you want to make your home feel more comforting and inviting.  
Make Use of Candles
"Utilise candles, particularly in scents like cinnamon or spiced berries, to create a serene and snug atmosphere" suggests Tadas P, CRO and founder of Minimalistic Linen. "The gentle flicker of candlelight instantly elevates the warmth in a room."
Rich Mullins, interior design expert and founder of H2O Plumbing, also agrees, stating, "Candles not only provide warm lighting but also add a delightful fragrance to your home. Choose scented candles with seasonal scents like cinnamon, pumpkin spice, or fir. The aroma will instantly evoke a sense of the season and make your space feel more welcoming."
Add Comfortable Seating Options
Think about when you go to visit someone else's home. If there is plenty of comfortable seating dotted around, it's going to make you more likely to feel comfortable and will make you want to stick around for longer. Without adequate comfortable seating, guests will feel out of place and uncomfortable.
"Make sure you have plenty of comfortable seating options for your guests to relax and unwind. Think about adding extra pillows, blankets, and even a cosy rug to create a warm and inviting seating area," suggests Joshua Martin, owner of Atticus Homebuyers. The more comfortable you can make the seating options, the better. Make sure you have plenty of seats that are facing each other to invite conversation.
Create a Welcoming Entryway
"For me, the entryway is the first impression your guests will have of your home, so make it count," says Jonathan Faccone, interior designer and founder of Halo Homebuyers. With this in mind, it may be a good idea to spruce up your entrance hall and front door before you are expecting guests.
"Add a welcoming doormat, a seasonal wreath, and some potted plants or flowers to create a warm and inviting entrance for your guests", Faccone continues. It may also be worth adding a plush rug to your entrance hall for a comforting, cushioned feeling underfoot. A beautiful, well-placed mirror can also help to brighten up your entrance hall and make it seem larger and more inviting.
Use Music to Create an Atmosphere
If you are expecting guests, music can make a big difference in how your home feels. "To add to the welcoming atmosphere of your gathering, consider playing background music", suggests Abigail Parker, a wellness guide at earthlysoul.net. Playing music at a low volume in the background can help to make guests feel more at ease.  
"You can curate a playlist of tunes that will create a soothing ambience for your event", Parker explains. Choose music that is relaxing and will prevent your guests from feeling anxious in your home. Think about the type of music that you'll hear in the background of a coffee shop. That is the kind of vibe that you want to try to achieve.
Layer For Additional Comfort
Layers can make all the difference in making your home feel cosy and comfortable. In living spaces, layers of plush throws, sheepskins and pillows beckon snuggling by a crackling fire and also remember to arrange your furniture for intimate conversations," explains Lukas Berezowiec, CEO of No Triangle Studio.
Thick curtains can help to keep the heat in and make your home feel cosier. A soft, fluffy rug can completely change the atmosphere in the room, making it feel much comfier and cosier. Throw pillows and blankets on the sofa will help to make sure your guests feel as comfortable and cosy as possible.
Final Thoughts
As you can see, there are many things you can do to make your home feel more inviting to guests. Try to incorporate some of these tips in your home before the holiday season and see how much more comfortable your guests feel when in your home. You may even find that your guests want to spend more time at your place. Just a few small changes can make all the difference in the way your home feels.