Posted on 4th May 2023
How to Make Sure a Roofing Project Goes Smoothly – Whether You are the Homeowner or the Contractor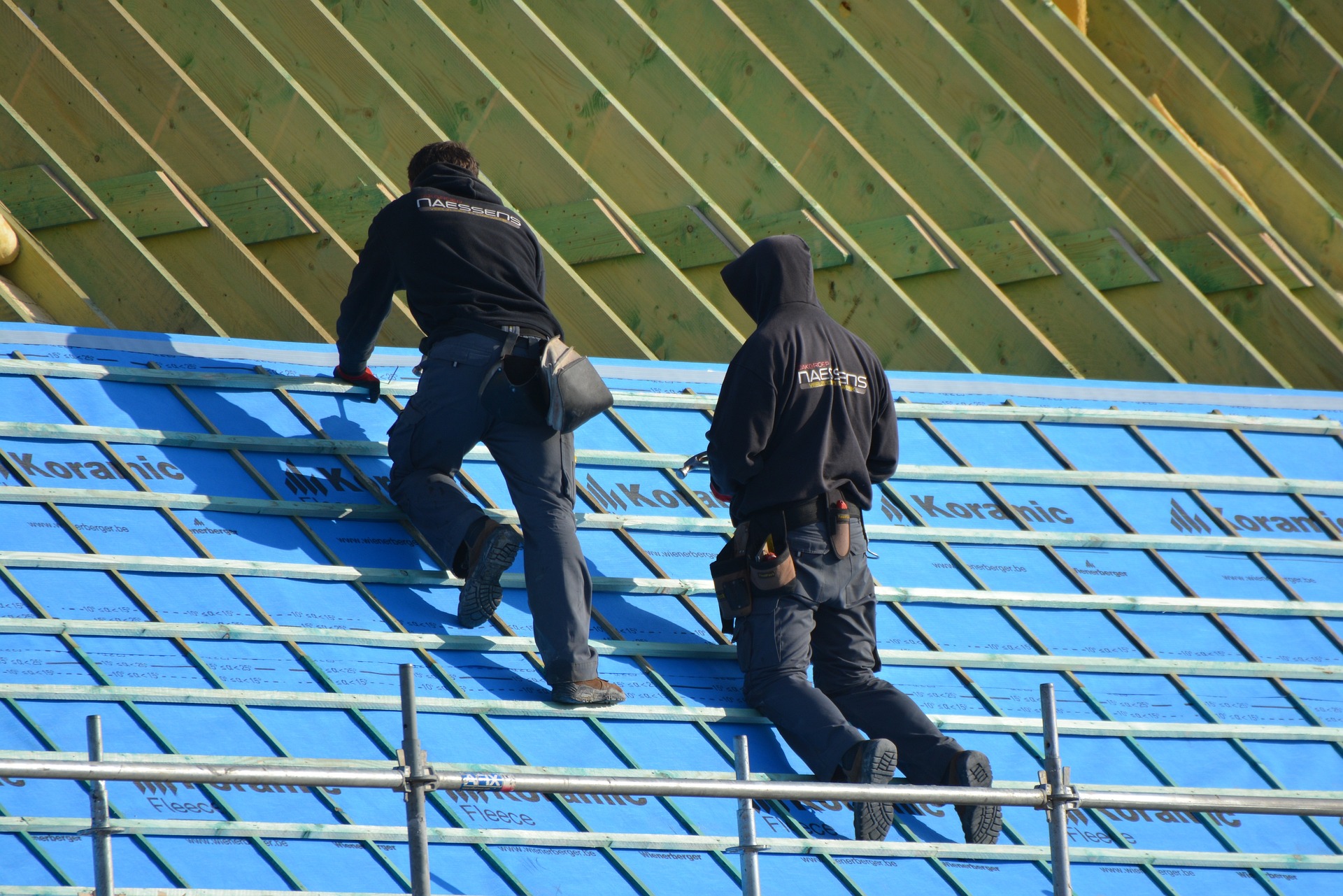 Everyone deserves a roof over their heads, but even if you're lucky enough to own a home, problems with this part of the property can be a real pain.
There are plenty of contractors that specialize in fixing roofing snafus, and the relationship between clients and professionals in this field needs to be navigated with care to get the best outcome. Here are some tips on how to handle this, from both sides of the line.
Contractor: Get All Necessary Permits Before Starting the Project
Having the right paperwork in place before you lay hands on any tools helps to protect both parties from any potential legal liabilities, and makes sure the work being done meets local building codes.
Furthermore, not having proper permitting could lead to costly fines or cause delays in completing the job, which clearly need to be avoided. When your reputation hangs in the balance, it's not worth taking chances or cutting corners.
Contractor: Have a Clear and Specific Scope of Work Established
Another must-have prior to getting started is a clear and specific scope of work. This will outline expectations for the job, and avoid misunderstandings.
The scope should include details such as timelines, materials required, cost estimates, and payment schedules. Without this step taken beforehand, potential delays and disruption can be sidestepped.
Contractor: Make Sure You Invoice Accurately
For contractors, accurate invoicing is a must. This means preparing and providing an itemized bill of the services rendered and materials provided.
Not only will this help ensure that all aspects are paid for, but it also serves as legal documentation in case any disputes arise during or after the project is finished.
When invoicing for roofing projects, you should provide detailed descriptions of what was done, so both parties can clearly understand the extent of your contributions.
Accurate invoices not only help build trust between contractors and clients, but also provide peace-of-mind by clarifying everyone's responsibilities.
Homeowner: Hire an Experienced Professional Roofer with References
From a homeowner's perspective, hiring an experienced professional roofer with references under their belt is a must.
This will ensure that the job is done correctly and efficiently, which is really the bare minimum you should expect from a reputable professional.
It's also important to ask for proof of insurance and licensing from your roofer before any work begins, as this will give you confidence that the work they do is above-board, and won't leave you exposed to any repercussions, legal or otherwise.
Homeowner: Communicate Clearly With Your Roofing Team
You mustn't just assume that any roofing contractor you hire will understand your exact needs intuitively. Instead, it's your responsibility to keep the lines of communication open, and provide as much detail as possible from the get-go.
You also have to be aware of the nature and scale of the work that needs to be completed, and any additional services or materials being provided by the contractor.
Don't be afraid to ask questions or seek clarifications when working with roofers, as it's better to make a nuisance of yourself early on, rather than bringing up concerns once the project is effectively complete.
Homeowner: Perform Regular Inspections During & After The Project
Keeping an eye on how your roofing project is progressing, and also looking out for any potential problems in the weeks and months after the contractor has packed up and left, is another sensible strategy for any homeowner.
That way you not only know that every bit of the work done is sufficiently high-quality, and also that there are not any flaws which reveal themselves further down the line, once a modest amount of climatic wear and tear has taken place.
As part of this, it's also a good idea to keep an eye on the impact that different weather conditions have on your newly finished roof. From burning sun to heavy rain and snow, the elements can reveal a lot about whether or not a job has been done well. Good contractors can provide guarantees of their work, and will gladly return to revise points of contention, so long as it's within a reasonable timeframe.
Conclusion
It's definitely possible for roofing contractors and clients to have a harmonious relationship, so long as each party is committed to realizing this ambition from the very start of a project. This also means nipping issues in the bud quickly, rather than leaving them to fester.