Posted on 29th March 2023
How to Find a Reliable Real Estate Agent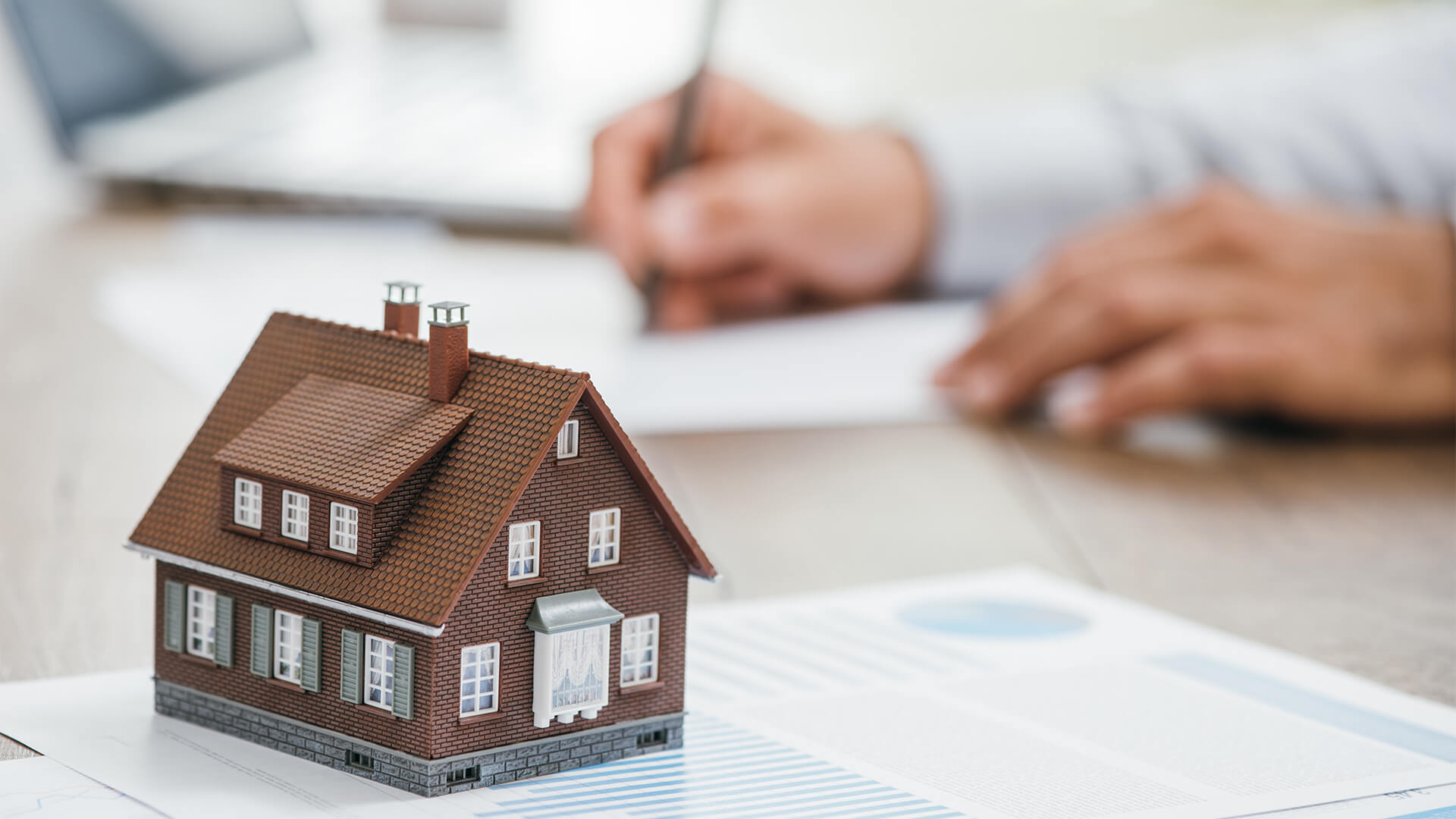 Many people do extensive research before hiring a real estate agent because finding the right person to trust with your real estate transaction is essential. However, due diligence should be considered when hiring a real estate agent, as individuals bring different strengths and weaknesses. Buying or selling a home is significant financially and often emotionally as well.
So many people wonder how to find a realtor you can trust? Finding the right people to represent your interests is critical to getting the best deal or return on your financial investment. Choosing an experienced real estate agent makes the process smoother for you as the client. The services of a professional real estate agent will give you confidence and an understanding of the processes of selling or purchasing real estate and ensure a mutual agreement between you and the other party. The agent actively conducts effective negotiations regarding the purchase or sale of the property at the most favourable price for you. So what should you consider when hiring a top real estate agent? What are the key factors to focus on? Let's consider what you need to know to find a reliable real estate agent.
The right real estate agent for you
Agents who work with homeowners to sell their homes are called selling agents or listing agents. These experienced agents represent the owners' interests in selling their property, additional registration, and active negotiations with buyers on the final sale price that is favourable for you.
Real estate agents who work with home buyers are called buying agents. These agents represent clients' interests in the process of conducting active negotiations regarding purchasing the desired real estate at a favorable price.
It's essential to understand the difference between the specifics of the work of different real estate agents who specialize in specific transactions. Some agents sell real estate to clients, while others look for real estate for their clients according to their needs, location, and price. Real estate agents represent parties with different interests. The seller's agent represents the party selling the home, and the buyer's agent represents the party wanting to buy the house.
Dual Real Estate Agents
Some real estate agents are called dual agents. This means that real estate agents agree to represent the interests of both the buyer and the seller in selling/buying a home. While a unique situation, it does occur occasionally. Dual agency is controversial as the agent must walk a fine line and remain neutral between the parties in the property buying/selling process. Dual real estate agents represent the interests of sellers who want to sell their homes for the highest possible price and buyers who wish to purchase the same house for the lowest possible price. A conflict of interest can also arise through commissions since the agent will receive the entire commission. Dual real estate agents are prohibited by law from engaging in transactions detrimental to one side or sharing confidential information. Dual estate agents provide less advice and guidance to both parties but double their commission.
In most cases, only agents benefit from this. Dual representation is only legal in some states, such as California and Texas. In other states, real estate agents must provide notice of the dual agency before signing legal contracts with the seller and buyer parties. To find out if a dual agency is legal in your state, Google "dual agent legal" in your state.
Finding an excellent real estate agent
Not all real estate agents will provide impeccable service, and even experienced real estate agents have their flaws. For example, the most well-known real estate agency in your area may have a large advertising budget and a large team of employees to provide ongoing support to their clients. However, this may mean dealing with several people while buying or selling your property. If you are looking for personal attention, there may be better choices than active cooperation with this agency.
On the other hand, you may meet with a representative who has far less experience but is ideally suited to handle your real estate buying or selling needs. A few key things to consider when finding the best real estate agent for your situation.
1. Make a short list of available real estate agents
While a quick Google search will bring up a list of real estate agents in the area, it is difficult to truly know the agent's skills. More detailed information about the agent can be found on the brokerage website or social media. Familiarize yourself with a complete list of local real estate agents by carefully reading customer reviews about their service. You can use agents who have recently worked with sellers or buyers in the area you are considering.
When selling a home, you can also analyze how each real estate agent photographs your property, how they compose their advertisements, and how they use different marketing strategies to promote their listing to potential buyers. Do all posts look professional and attractive? Is there a video tour? After reviewing the entire list, identify at least three representatives who could represent your interests as their client.
2. Ask questions
Now that you have a short list of available real estate agents, it's essential to meet with them to discuss their experience and you're ideal situation. If possible, meet them in person. Otherwise, a virtual call or phone call can provide good exposure to the individual. During the meeting, you can understand who the person is, their values and whether their personality matches yours. After all, this agent will guide you through the complicated process of buying or selling your property. You should connect with your agent and feel understood. The real estate agent should be a pleasure to deal with, not only for you but also during negotiations. It's also important that the agent you choose share the same core values. Start with these general questions:
Do you work full-time in real estate?
Are you a member of the National Association of Realtors (NAR requires additional training and a strict code of ethics when working with clients)?
Do you work in a team?
What is the average number of clients you currently have?
How do you like to communicate? For example, an agent may prefer a short text message to share information, while you prefer a phone call. Make sure you and your chosen real estate agent provide the same type of communication, as this is vital to a successful relationship.
Has a client ever filed a complaint against you or your agency? If so, how did you deal with this problem?
Have you ever received a professional award for your real estate career?
What types of contracts do you offer?
What should I do if I am unsatisfied with my business relationship with you?
What do you enjoy most about being a real estate agent?
What do you dislike?
These questions will help you start a conversation with a real estate agent. However, depending on whether you are buying or selling, you will need to ask additional questions.
Questions to ask a real estate agent when selling a home:
How many real estate sales have you made this year?
How many homes have you successfully sold in my area?
Were they in the same price range as my property?
How many of these properties sold for full or close to the total price?
What is your commission?
What other real estate expenses do I have to pay? (Please note that the price of the property is negotiable)
What is your current effective marketing strategy for properties like my property?
Are you engaged in professional photo and video shooting of real estate objects?
How do you prepare homes for sale or increase its curb appeal? (Proposals may be submitted for renovation projects that will increase the value of your home and, accordingly, the final price)
Do you hold an open house?
How long will it possibly take to sell my house?
Who are my target customers?
When you are looking to buy your desired property, ask your potential realtor the following essential questions:
What does the real estate agent know about the area or region you are interested in?
Does the agent need to know anything about the area?
Are there any planned changes to the area?
If so, will these changes affect current or future property prices?
When can you show houses of interest?
How often do you send me new ads that match my search criteria?
Can you direct me to other professionals I need in the process of finding a property to buy?
How long does a purchase take on average?
On average, how many apartments do you show a buyer before making a final offer to the seller?
Do you regularly visit various real estate properties? (Real estate agents participating in home inspections can ask detailed questions directly to home inspectors. This information can help you achieve lower prices.)
What is the ratio of successful deals completed by you following the needs of the client? (The difference between the sale price and the list price is an essential indicator of the quality of the services and negotiations of this agent).
Action 3. Real estate agent references
When searching for an agent, you can ask for references from past clients. While reviews often bring enough insight, making references unnecessary, references can provide additional clarity and confidence in your decision.
Try asking previous clients the following key questions:
How was your overall experience with the agent?
What did you like most about this real estate agent while working with them? What was the most disappointing?
If you have sold your home, how did a real estate agent help you sell? How long has your home been on the market for sale?
If you bought a house, was your agent willing to show you all the properties you were interested in that met your search criteria (price, location)?
Did the real estate agent understand precisely what you, the client, wanted from home?
Has the real estate agent always returned calls and emails?Is the agent a good listener?What was your home's list price and final sale price?Does this agency offer the best prices for their services?
Working with New Real Estate Agents: Key Advantages and Disadvantages
New real estate agents have fresh ideas and energy to jump-start their careers. Yet, their lack of experience can be a drawback. If you want to work with new real estate agents with little or no experience, you should learn more about their current status and goals. Many of today's realtors begin selling homes as part-time jobs while maintaining a full-time job. Nothing is wrong with this, but this agent must have the time and flexibility to work with you. It is important to ask him the following key questions:
Do you answer calls and emails during the day or only at night?
Is your work limited to weekends?
Do you have a mentor you can turn to if the negotiation process is complex or unconventional
Have you recently attended a conference or workshop?
If so, which one?
New agents must gain experience negotiating and finding the property that precisely meets your needs.
Real estate management is a profession that requires hands-on training. Their inexperience can put you at a disadvantage at the negotiating table, especially in complex deals. You must be sure that you wish to participate in the training process of this real estate agent. But new agents crave clients and experience.
Before signing a legal contract, think about what you want and what you're willing to accept. There are approximately 2 million active real estate agents in the United States. You have a wide choice of many good real estate agents with the appropriate qualifications, providing ample opportunities to quickly find the desired property according to your criteria and budget. But it is essential to follow the following key factors to find the right agent.
Factor 1. Plans for the property
The initial listing price is critical to a successful home sale. Hopefully, you have arranged to interview at least three real estate agents. Each agent should tell you precisely what the plan is for your property. If selling, discuss the marketing of the property. If buying, discuss how they plan to search for the property you want to buy based on your essential factors. Every real estate agent you meet uses the same information to price real estate. That is, all estimates should be similar. Beware of agents offering much higher prices than other agents you have interviewed. This is a sign of inexperience, greed, or both. An unreasonably high price means many potential buyers will not pay attention to your home, resulting in the home sitting on the market longer than more competitively priced homes.
Factor 2. Poor communication
Lack of communication and poor communication between parties is often the biggest complaint about real estate agents from those who actively work with them. Clear and timely communication is essential during the critical processes of buying and selling real estate. Real estate agents must be good communicators to effectively and successfully help their clients navigate this complex process. In some cases, you will communicate with this person daily. Carefully review your prospect's emails, marketing materials, websites, and blogs.
Are their suggestions informative and easy to understand?
When you first contacted your chosen real estate agent, did they promptly respond to your calls or emails?
Does the real estate agent you select listen to you carefully during the conversation and not interrupt and start talking?
Poor communication skills can mean real estate agents don't communicate important information to you quickly or are too busy to engage with you actively.
Factor 3. Real estate agents listen
An excellent real estate agent is a good listener. The agent knows that understanding the client's wants and needs is the key to a successful working relationship. An excellent real estate agent will take the time to learn more about your dreams and goals. They should ask you about timing, price flexibility, and what you want in a relationship. These are just a few examples. As a result, a good agent will ask questions to find out what you are looking for. If the representative does not ask additional questions, you should contact someone else for help.
Factor 4. Commissions
The seller pays the commission. Usually, the commission is included in the house's list price, which is 6%, divided between the seller's agent and the buyer's agent. Lower commissions are attractive, but also they can come with a lower level of service. A low commission may mean that the real estate agent needs more experience to find the property you want. For several reasons, buying and selling real estate is an emotional and stressful experience. The stakes are high since this is one of your most important financial decisions. Finding the right agent is critical to making the process go smoothly and for everyone to enjoy buying/selling a property. It is essential to be sure to consult with several real estate agents to find the right home for your needs. It takes time to research the real estate market's current state thoroughly. It takes time and effort, but choosing the right agent will pay off in the long run.