Posted on 25th April 2022
How to Encourage Students to Enter the Construction Industry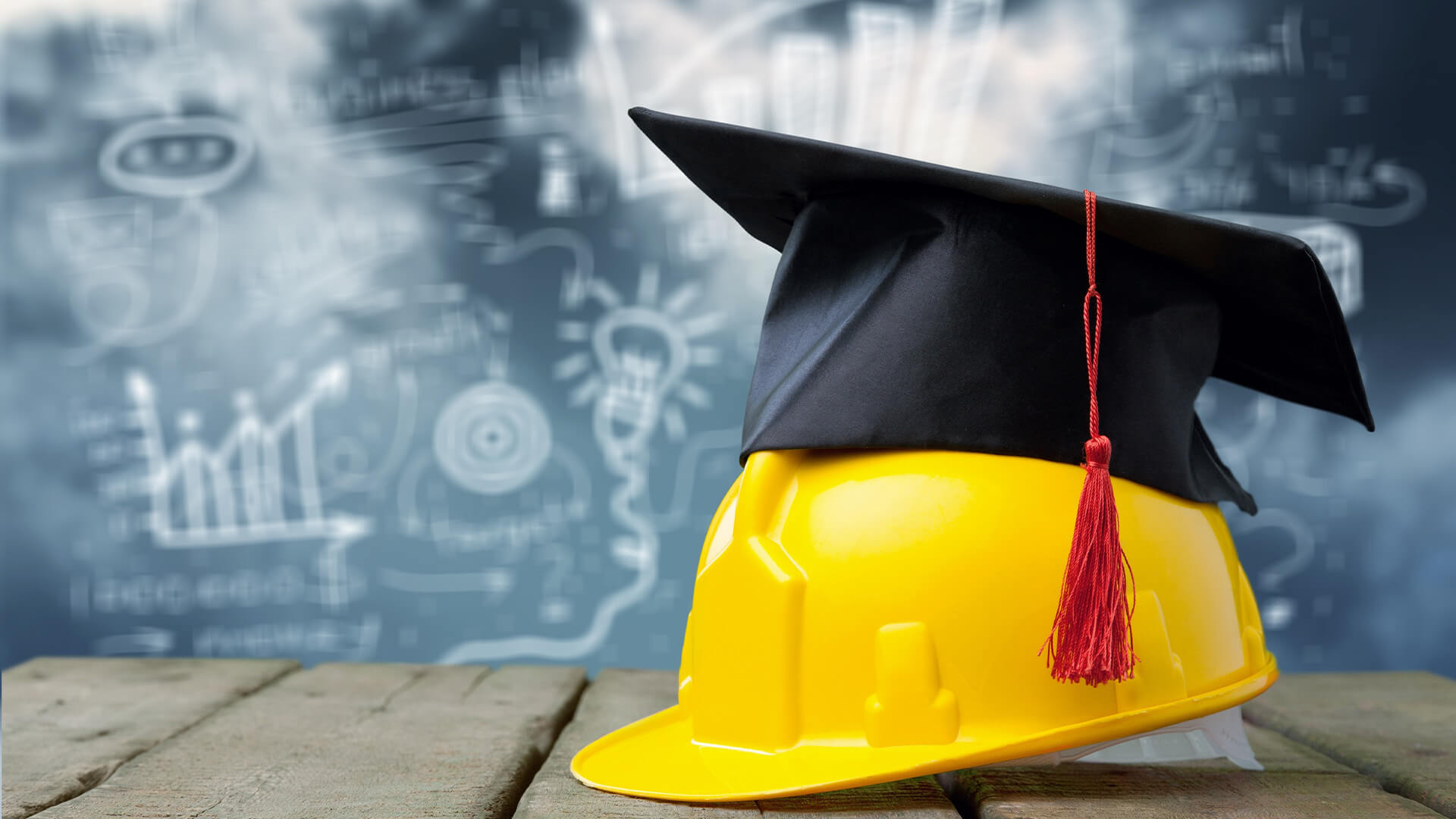 The global construction industry is facing a massive and unprecedented labour shortage. Many workers are reaching retirement age without enough new faces to replace them. Others are simply leaving the industry altogether in search of greener pastures. Whatever the reason, the construction industry struggles to bring in enough workers to meet growing demand. In the U.K., that means recruiting 217,000 workers between 2021 and 2025. The number is closer to 2.2 million in the same period in the U.S.
Overcoming the lack of new blood in the industry means hunting for recruits. One potential and often untapped source comes in the form of recent graduates. How can business owners encourage students or new graduates to enter the construction industry?
Get Into the Classroom
Most modern students grow up with a plan to graduate from high school and get into college. School teachers plant the idea that a college education is the only way to be successful from a very young age, which may be helping to fuel the global labour shortage throughout the construction industry.
Getting into the classroom, starting from primary school and working your way up, can help overcome this myth and provide students with more options when they graduate. Construction can be an excellent topic for all grade levels, with teachers tying it into math lessons. Explore options such as career days or even programs for high school students that allow them to split their time between classwork and hands-on experience on a construction site.
Set Up College Partner Programs
Jumping feet-first into the construction industry right out of high school is an excellent choice for new graduates who want to learn on the job, but that doesn't mean college should be entirely off the table. Setting up a college partnership program with local schools can help bring in new skilled workers with applicable degrees in the field.
Consider supporting partnership programs with schools that offer a Bachelor of Science in Construction Management or other similar degree plans. There are a lot of options here to choose from. It can be a helpful tool for creating a talent pipeline directly from local colleges into the company's ranks.
Adopt New Technologies
New construction technologies emerge nearly every year, but the industry remains one of the most hidebound sectors despite the apparent potential for advancement. Unfortunately, when companies look to bring in new employees from the younger generations, this lack of technological progress is often a breaking point.
Companies need to look at their operations to see where they could benefit from adopting new technologies. This step might include anything from installing IoT sensors on heavy equipment to monitor health and maintenance, to a machine learning system that sorts raw data to create actionable insights for job site efficiency and productivity.
Offer Comprehensive Benefits
Regardless of their age, people looking to enter the construction industry in 2022 are looking to start a career. That means finding a job that offers comprehensive and competitive benefits. These benefits can include but shouldn't be limited to:
Health insurance, including dental and vision coverage.
Vacation and sick pay.
Competitive wages.
Tools for advancing in their career.
These benefits can also include maternity or paternity leave, incentives for reaching specific goals, fitness incentives, and more. Looking at competitors to see what they offer is an excellent way to determine what benefits will make potential new hires look twice at a company.
Update the Industry's Image
For most people, the idea of a career in construction comes with mental images of hard work, long days, and dirt under their fingernails. This is not appealing, especially to new workers who might have a less intensive career lined up elsewhere. It also isn't always the truth. While there are plenty of positions that require intense manual labour, there are just as many that don't. The trick here is to change the industry's image and how the masses perceive it.
It isn't an easy task. Instead of focusing on the complicated physical labour in job advertisements, consider shifting the focus to new technologies or other career opportunities within the construction industry. The current image may take some time to change, but sometimes all a sector needs is a facelift to breathe new life into its ranks.
Building a Stronger Future
The construction industry has been struggling to find recruits to replace retiring crew members for years now, and the problem will keep getting worse unless something changes. Well-known recruitment tactics won't work anymore because the emerging workforce is looking for something new. Instead of hunting for a career where they can stay in the same position from hiring to retirement, young workers want a fulfilling career where they can grow and improve themselves.
Don't stay stuck in the past. The tactics that might have worked for older generations won't bring enough new workers to fill in the gaps and offset the growing labour shortage.
By Evelyn Long, Editor-in-Chief of Renovated.