Posted on 29th January 2021
How to Design Your Bedroom Perfectly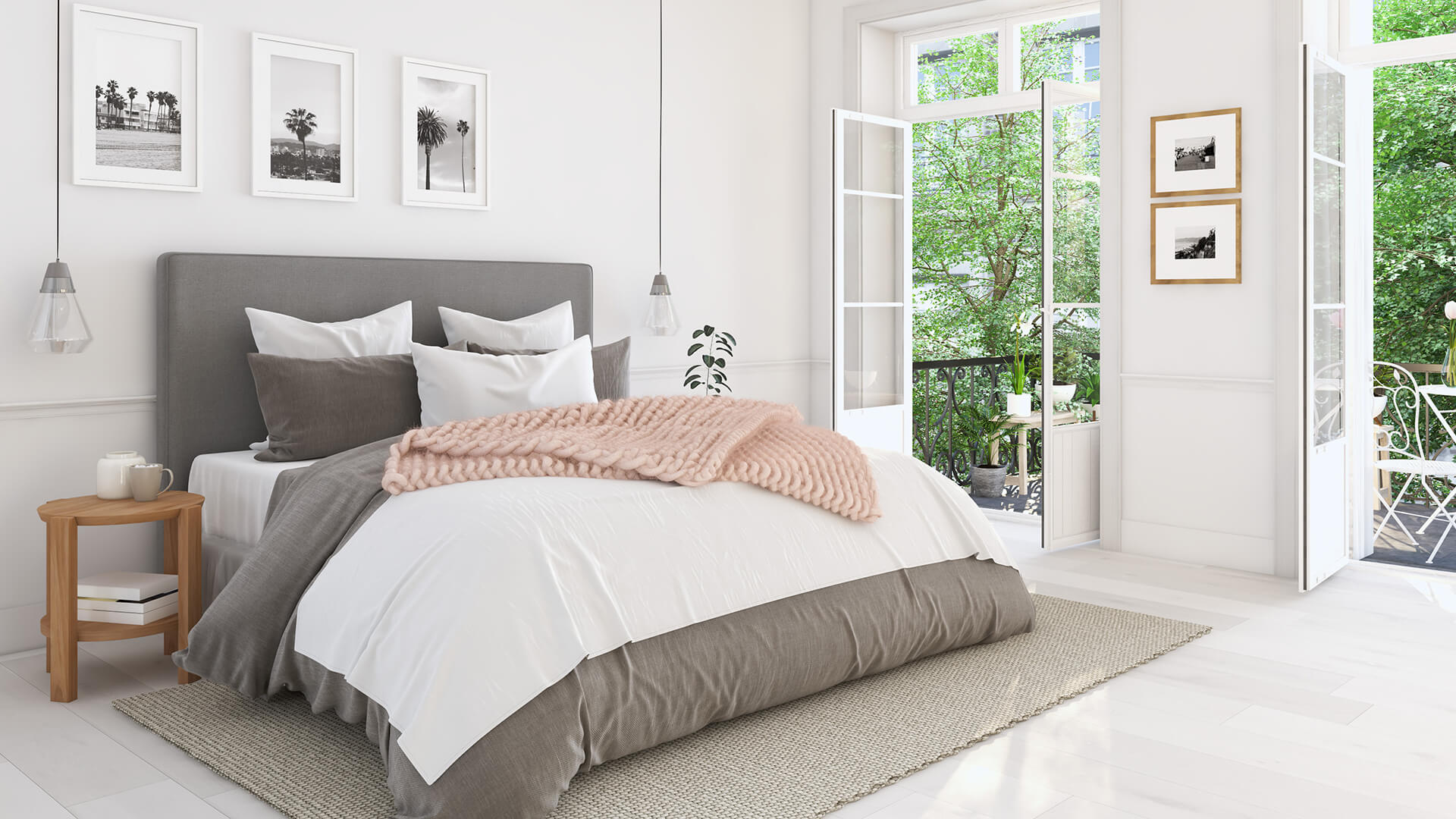 Our bedrooms should be our sanctuaries, our relief, our respite from the world. Unfortunately, they are often no more than a glorified sitting-room. If you, like many others, find yourself terribly uncomfortable in your bedroom, and if you, like many others, have designed your bedroom to resemble a studio apartment, then this is the page for you. Research has revealed that if you use your bedroom for things other than sleeping, it can affect the quality of your sleep. Your bedroom should be for sleeping and sleeping only. With this page, you will be able to design your bedroom perfectly so that every night's sleep is a good night's sleep.
In this article, as you may have guessed from our introductory paragraph and title, we are going to tell you how you can design your bedroom perfectly, and how you can improve the quality of your sleep.
Here is how to design your bedroom perfectly.
Your Bed
To sleep better, you will need to put thought into your bed and your mattress. Many people are comfortable sleeping on rickety mattresses and beds that are falling apart. A bedroom conducive for sleep needs to be pleasing to the eye, clean, and tidy – not one that is falling apart. You should invest in a good-quality mattress and bed. These do not need to cost a lot of money. The bed, you can find second-hand. The mattress, you can likely have donated if you are on a low budget, or at the very least, picked up on sale, or for a low price.
Your Bedding
Your bedding is just as important as your bed. Your bedding should be comfortable, inviting, welcoming, and to your personal taste. A big part of designing your bedroom perfectly is designing according to your own personal aesthetic. The color, type, and size of your bedding should be to your own liking. According to the bedding specialists from Vision Bedding, you can even personalize your bedding and add images, phrases, quotes, and patterns onto your bedding to make it personal to you. Your bedding requires serious thought.
Your Flooring
You should also put a lot of thought into the flooring in your bedroom. If you have a brightly colored carpet but are a fan of minimalist earth colors, then that may be why you are having trouble sleeping. Put thought into your flooring and replace it if you can. If you live in a leased property and cannot change the flooring, then we definitely recommend that you at the very least invest in a rug so that you do not have to stare at ugly flooring – for it will definitely put you off and make you feel like you are not at home, and rather, in somebody else's home.
Wallpaper or Paint
When you are redecorating your bedroom, you need to go to the foundations and work up. The walls need attention. To create a uniformed, harmonious environment where you can hit the pillow and go to sleep, you need to address the wallpaper or the paint.
Cover the walls with whatever you want to, as long as you find it relaxing, and as long as you find it agreeable. Don't overlook the importance of wallpaper or paint.
Windows
The lighting that is allowed into your bedroom can make it very difficult to sleep, especially if you live opposite a street lamp. Your windows should be covered with, ideally, blackout blinds. Light getting into your bedroom can seriously affect the quality of your sleep. If you want to get a better night's sleep then you need to sleep in an environment that is completely dark and free from light intrusion. Blackout blinds can be picked up for very affordable prices – you can also pick up blackout curtains, which are just as effective, though slightly move expensive.
Electronics
It is important that, if you want to have a perfect bedroom where when you hit the pillow you go straight to sleep, that you do not use electronics in the bedroom. No televisions, stereos, or phones. Your bedroom should be a no electronics zone – not a place for you to sit back and relax all day scrolling mindlessly through Instagram. Use no electronics in your bedroom and banned any entering, unless it is absolutely necessary.
In this article, we hope to have explained to you how you can improve your bedroom and design it perfectly. We hope that, with this page, you will now be able to get a better night's sleep. Thank you for visiting and please do visit us again soon!