Posted on 19th October 2021
How to Decorate Your Home When You Want to Sell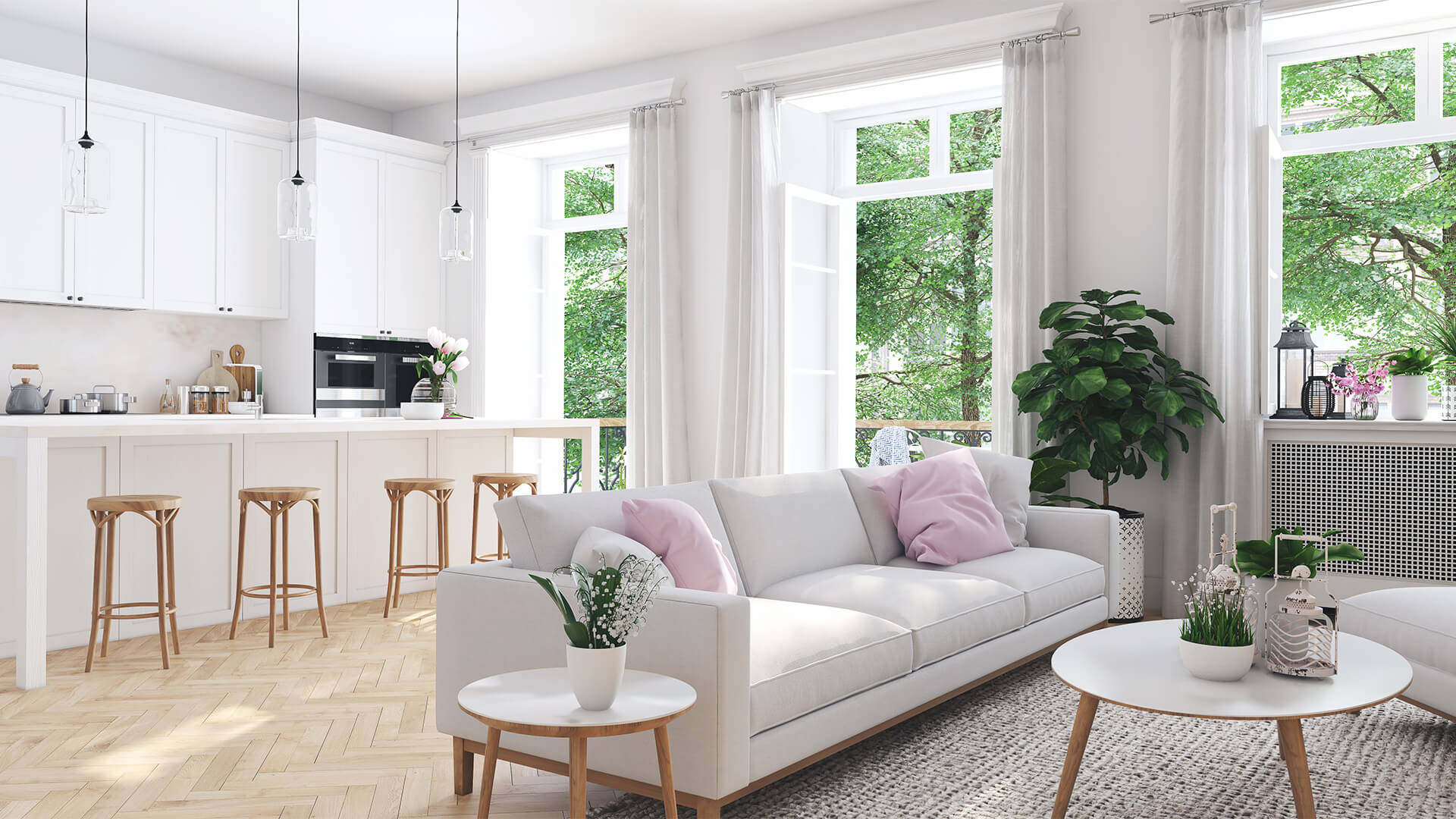 Are you thinking about selling your home soon? This is a process that everyone is going to have to go through. Often, you learn things along the way. But, the problem is, you could be missing out and devaluing your property by not preparing for the sale beforehand. For instance, a lot of homeowners want a quick sale and something easy at a price that suits them. But, spending time on decorating can allow you to achieve the price you want and more. Let's take a look at a few ways you can decorate your home when you want to sell.
Keep the Walls Neutral
When you are selling your home, you want buyers to see potential in what they can achieve with their property. Often, bold colors on the walls and unique wallpaper can have a negative effect. People want to feel like they can make the home their own. They do not want to see your taste. In addition, bright colors and patterned wallpaper can often make a room feel smaller too. The best thing you can do is redecorate and have neutral walls. This allows the buyer's imagination to take over.
Still Offer a Little Personality
Keeping walls and flooring neutral is important when you are selling your home. You want the place to appear clean, spacious and clutter-free. But, this does not mean you cannot have some accessories to show personality. This is going to make your home more appealing. People love to see stylish and tasteful homes. For example, you can add a beautiful rug, an exquisite hanging tapestry or beautiful luxury lampshades to the living room. You can even add a vase of fresh flowers to the hallway and some cushions in the sunroom. The goal is to make your home look modern, luxurious, liveable and stylish.
Create Open Space
A lot of homeowners are guilty of clutter and have too much furniture in a room. While this might seem homely to you, to someone that is thinking about buying your home, this makes the space look smaller than it really is. So, it is time to rearrange the furniture. You want to ensure that the space appears open. In other words, make it look spacious with having less furniture and by arranging furniture to create walkable space. This can allow buyers to imagine what they might do with this area of the home. Thus, you do not want your home to look cramped and full.
Offer Some Life
When it comes to decorating, you do not want anything outlandish on display. But, something that is going to be a hit with everyone is plants. People love to see some life in a home, whether they are real or fake plants. Paired with a beautiful pot or a modern vase and you are going to change the appearance of a space instantly. In addition, having a fresh bowl of fruit in the kitchen is beneficial. Think about ways you can add life to your home.