Posted on 24th December 2020
How To Decorate Your Backyard To Get A Sanctuary Vibe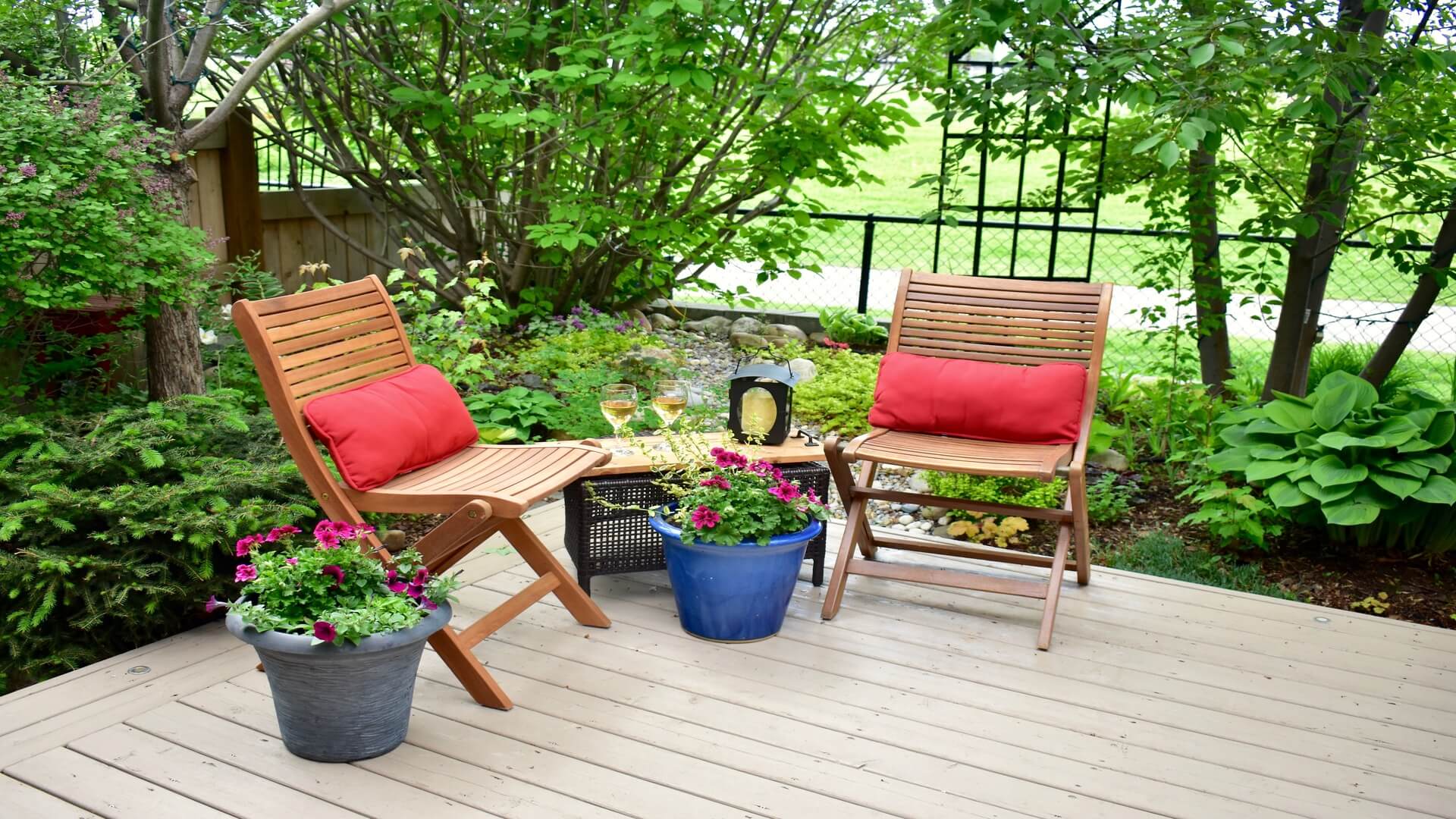 Sure, your home is your refuge, and it is where you can feel safe and relaxed when things get a little bit overwhelming in the busy outdoors. If you are lucky enough to actually have a backyard, you should definitely see it as an extension to your house, even if it's outdoors too. You can make it a smaller, calmer, stress relieved place with a good design, and some creative and simple DIY projects.
Reconnect With Nature
The backyard is your space to unwind in the fresh air. Having just a small slice of outdoor space can offer welcome relief from the noise and nonstop pace of urban life.
So instead of steeping it with furniture and decor (which is reserved for the house), focus on landscaping and florals first.
If you already have some greenery in the backyard, such as trees, bushes or large clusters of flowers, an absolute and a total reorganization can be done where you start from ground zero, or get inspired by the surroundings and do just a little makeover.
Make A Plan
Never mind if your perfect backyard needs just a little bit of trimming or hiring professionals, having a focus is the most essential thing with decorating it.
It is also very important to decide which type of garden sanctuary you want and need to have, what reflects you as a person, what calms you and motivates you.
Is it the flower garden, is it a rainforest inspired one, is it plants and vegetables that captivate you or a minimalistic approach where nature is in order?
All About Tidiness
After deciding on appearance and conclusion whether decorating can be done with professional help or by yourself, come the time and effort and overcome the challenge.
Unblocking from the unnecessary elements is the second important point. Cleaning up the weeds, untangling the limbs, tree and stump removals, refurbishing the ground or patio, make your backyard tidy and ready for your views on coziness.
Sometimes these actions don't need to be done if you're starting from absolute nothing and there is no right answer to which "canvas" is better or easier – it depends on what you want to achieve.
Evergreen Elements
After sprucing up a bit, you can start to put your ideas forward and focus on focal points around which other details diffuse. Is some intriguing statue, fountain, pergolas, or seating going to be an essential spot, something that draws in and makes the central area of your backyard?
Nevertheless, there are some elements that are always welcome and seen as inseparable when it comes to decorating gardens:
● Patios and pergolas
● Pathways
● Swimming pool
● Hammock
● A fountain or any water feature
● Garden shed
● Daybed
● Dining area
● Fire pit or camp fire
These are absolute winners when it comes to contentment, creating coziness and comfort.
It seems it is not possible to have all these elements since it depends on the size of the backyard and your budget, as well as what your idea of the central spot is.
Minimalistic Or Hidden Away
With a minimalistic approach, you need reduced lines, furniture, and plants (but not fully, otherwise it is just a patch of land); paneled wood should be whitewashed, and instead of grass use gravel.
For a hidden away backyard, create more privacy by screening the garden with fences, coverings, and tall plants, specifically. Also, there is no limit to greenery. For a particularly lush look, allow enough planting areas to accommodate small plants in the foreground, fillers for the middle, and taller plants for screening.
Details, Details
Carefully chosen details can have a big impact and help the area feel more like a sanctuary.
Even if you just need to refresh the area, without big modification, just adding floor cushions, hammocks, outdoor swings, lightning strings –  the area instantly becomes warmer and more beautiful. Carefully combined plants and flowers, or just giving them little extra thought, care, and space, can extremely change the outlook and the way you feel. 
If you add some water feature – even a small one, it can drastically alter the sounds of the big busy outdoors and boost the tranquility of your retreat. Additionally, water will attract wild birds and insects to your oasis, providing them with many resources.
Inspirational Riches
So, never mind if you are just looking for little pieces of advice to refresh the backyard you are essentially satisfied with, or you are thinking about complete restoration – this area of your property should be mirroring how much you value your privacy. Even if it's meant to be for others' eyes, it should also reflect your individuality and creativity.
There is an abundance of online ideas, magazines, and references, but what about your time and will to descend into decorating your backyard nook?