Posted on 25th May 2023
How to Celebrate and Embrace Floral Designs in Your Home, According to Interiors Expert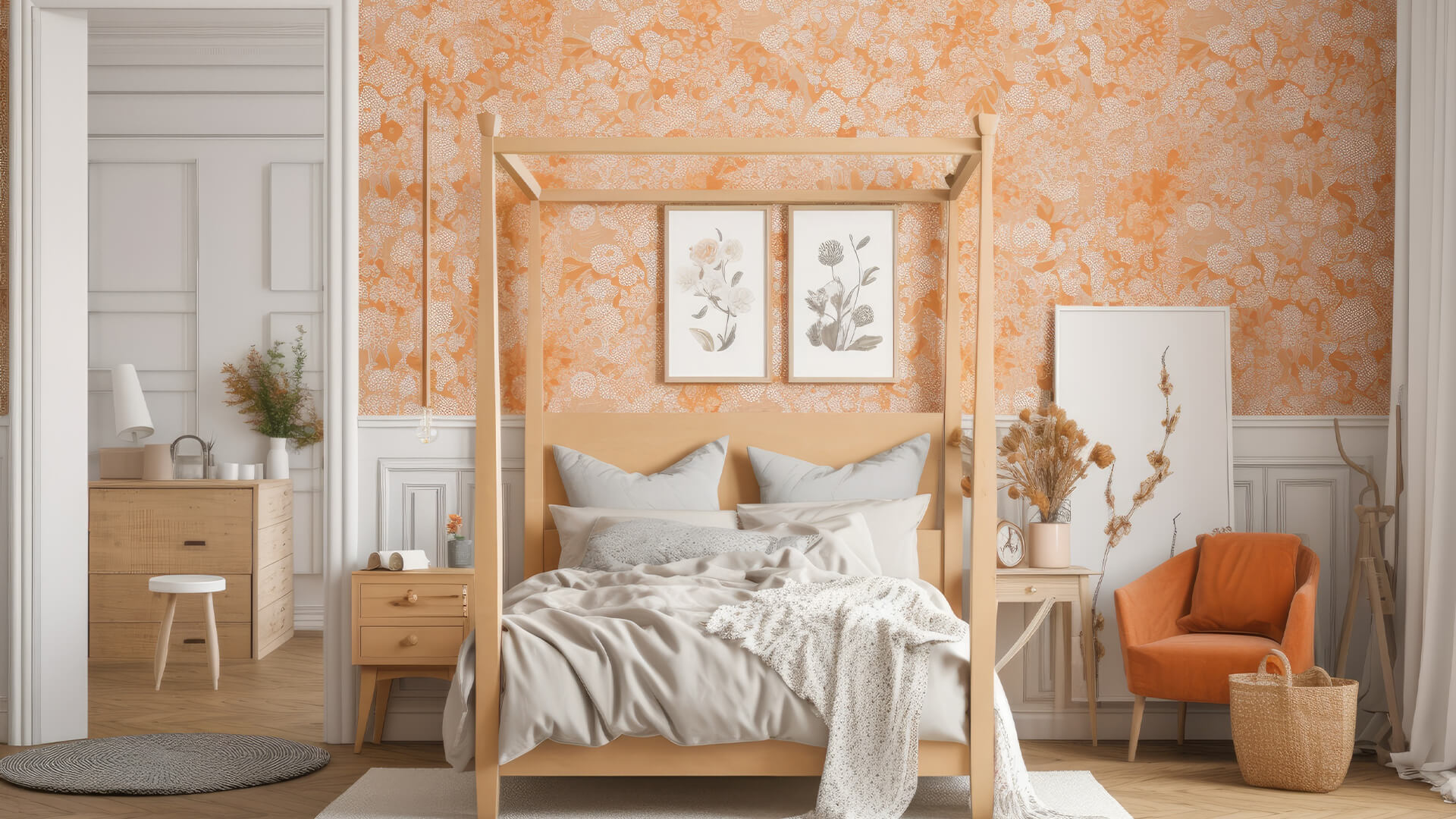 From the bright colours of peonies and roses to the dainty shapes of lavender and honeysuckle, take a leaf out of nature's book this summer by decorating your home with designs inspired by the unique features of your favourite flowers. 
If you want to start embracing floral prints in your home, Lucy Ackroyd head of Design at Christy has provided her top tips on how to seamlessly incorporate them into your interior design.
Commenting on why florals work so well in the home, Lucy says: "Florals help to bring intrigue and colour into any space, making them the perfect choice for spring and summer, whilst also bringing joy to the home all year round."
"There are so many beautiful designs to choose from that you're bound to find a style that you'll fall in love with."
1. Start with subtle accents
Accessories are essential to creating a space that is warm and interesting, whilst also being an effective way to inject your favourite patterns.
Lucy suggests: "One of the best ways to introduce florals into your home is using colours typically found in a flower bed's colour palette such as yellows, pinks and purples and using them as accents through decorations such as cushions, throws and ceramics. While these touches may seem small, they straight away infuse a room with the charm of the garden."
2. Upscale with upholstery and textiles
If you want to introduce florals as an interior feature, then why not use them across a room through textiles such as curtains and bed linen? 
Lucy says: "Floral bedding in particular helps to connect us to nature by bringing the outdoors in and therefore works brilliantly to refresh and breathe life into a room. 
"Go for more subtle floral prints so as not to overwhelm the space as your bed is supposed to be a place where you can relax – designs that have too much going on can be too stimulating on the brain which is counterproductive just before bedtime."
3. Make a statement with wallpaper
If you're ready to go bold and make a statement, then consider choosing your favourite floral design to take up your walls.
Lucy explains: "Choosing floral wallpaper works well to create visual interest, instantly adding heaps of personality to a room. This is perfect for fans of maximalism who enjoy the style of their home being larger than life."
"However, if you choose to go for a more dramatic look, opt for lighter colours to create a room that isn't overly dark. I'd also recommend choosing a design that is timeless and is something you know you'll enjoy for years to come as wallpaper can be a big commitment."
4. Coordinate colour for cohesion
Pay attention to colour palettes when incorporating floral designs.  Combine colours that complement each other and harmonize with the other elements of the room to avoid a space that fights against each other. 
Lucy recommends: "To help you understand what goes well together, look towards the colour wheel – pairing colours such as blue with orange or green with pink will always look good as they're complimentary colours, helping to create vibrant rooms that effortlessly merge together."
"If that is not your style, pick out your favourite colours featured in your home and choose floral patterns that feature similar tones. I'd recommend going brighter to add dimension and help the pattern pop."
5. Balance out with neutrals
If you are worried about floral designs overpowering the space and taking over, then balance this out with which neutral elements to pare back.
Lucy states: "If this is a concern, use neutral-coloured furniture, walls, and floors to create a backdrop that allows the floral patterns to stand out while maintaining overall harmony."
"Instead of choosing the classic beiges and whites, why not try the new "it" neutral sage green? The shade is still subdued and relaxing but adds more interest and personality compared to other alternatives. Not only this but green works well with most florals as it replicates similar scenery found in nature such as shrubs, grass and bushes."
6. Switch out with the seasons 
Floral designs that work well in the spring and summer months do not always translate to the colder dark months of autumn and winter.
Lucy says: "Update your floral designs seasonally to keep your home decor fresh and relevant. Swap out accessories like pillows and bedding, with floral motifs that reflect the changes occurring outside the parameters of your home."
"These simple changes can completely transform how your home makes you feel, from bright and energised, to cosy and cocooned.  Decorating for the time of year can add joy to the every day and signifies the passage of time."