Renovating the house or the yard is something every homeowner does every once in a while. It's a fun project and you get to see the fruits of your labour as you work. There are countless how-to articles and tutorials that aim to inspire you or give you actionable steps in order to achieve your desired look. But not many people think about having a stylish-looking shed, which is a shame!
If you want a convenient place to store your garden or power tools, machinery that doesn't fit in your house, or nostalgic objects that you don't have any real use for, you can use a shed. Usually, sheds get overlooked in favour of everything else. Because of this, a lot of them are in a state of total disrepair. They almost always look beat up and they never seem to fit with the overall property. 
If you're thinking about building a shed, there are plenty of things you can do to make it look good. A nice shed complements and improves the look of your whole property. Here are some things you should consider if you want to build a nice-looking shed. 
Give It a Fresh Coat of Paint
This seems like a no-brainer, but it's something often people overlook. Your shed is going to be exposed to the elements, so don't forget to paint and repaint it every once in a while. The colour you choose is totally up to you, but there are a few general guidelines that might help you achieve the look you want. The first one is to use exterior wood paint, but here are a couple more subjective "rules".  
A bright colour will liven up your whole garden and draw attention to your shed. More neutral, toned-down colours that match the greenery, such as a muted olive green, will make your shed blend into the background and will give your yard a uniform look. If your garden is more on the smaller side, painting your shed a very dark colour will make it seem bigger and further away than it actually is. 
Spruce Up the Windows
There's not much you can do to the walls of your shed other than add a fresh coat of paint. The next best thing you can do is spruce up the windows. 
Building a brand new shed means you get to customize a lot of details that you otherwise wouldn't have been able to, such as the shape of your windows. You can go for normal rectangle windows if you'd like, but switching the shape of your windows adds a lot of personality to your shed. 
An archtop or a quarter circle window gives your shed more of a traditional, cottage-like vibe. You can also go the modern way and make geometric window shapes like the triangle or the octagon. A skylight window is great if you want to catch a glimpse of the pretty, or if you want to get some natural light in. 
Other than the shape, you can also add small details to your windows. Things like shutters or window boxes really pull the look of the whole shed together. Choose accent colours or flowers that will make your shed's colour really pop! 
Go for a Scallion Roof 
The roof is a very important part of any building because it blocks all the rain and snow. It also catches most of the sunlight. Roofing is hard work. If you want to build your own roof, you'll have to know how to do it. If you're not, contact a professional to do it for you.
A skillion roof, or a mono-pitched roof, is different from most roofs in that they have one flat surface, which is noticeably steep. It has a longer lifespan than a standard roof, and it has a very sophisticated look. If you think a skillion roof would look good on your shed, choose a company that provides quality skillion roof sheds to get a quality roof. Trust the professionals! This is what they specialize in and they know what would work best for the weather conditions that you have in your area. 
Accommodate the Wildlife
You can turn the walls of your shed into a shelter for garden wildlife. Hang a couple of nest boxes for birds and bug hotels for bees and other pollinators. In addition to helping these small animals and critters escape from predators and the harsh elements, you're also accessorizing your shed. Plus, it's always good for your garden to encourage pollinators. 
Do Some Gardening  
If you've done everything you can think of to make the shed itself look good but there's still something missing, why not improve the look of your garden? It's surrounding your shed after all. 
Consider planting hardy plants around your shed, removing very tall or dead grass, as well as paying special attention and taking care of the plants that are already there. Your shed can't make up for a garden that hasn't been cared for.
Something that serves both an aesthetic and a practical purpose is planting insect-repelling plants, such as mint, lemongrass, or chrysanthemums. Of course, you want a few insects to thrive in your garden like bees or ladybugs, but not every insect is beneficial for your garden's flora. 
A nice touch to both your garden and your shed is a quaint little pathway. There are various types of pathways to go for, from flagstone to wood to brick, and many more. It all depends on your personal preferences, and how much time and money you're willing to invest. 
Sheds oftentimes feel like just an afterthought. For many people, they're just a room to shove stuff in when you don't know where else to put it. But a good-looking shed that matches the aesthetic of your garden is really eye-catching.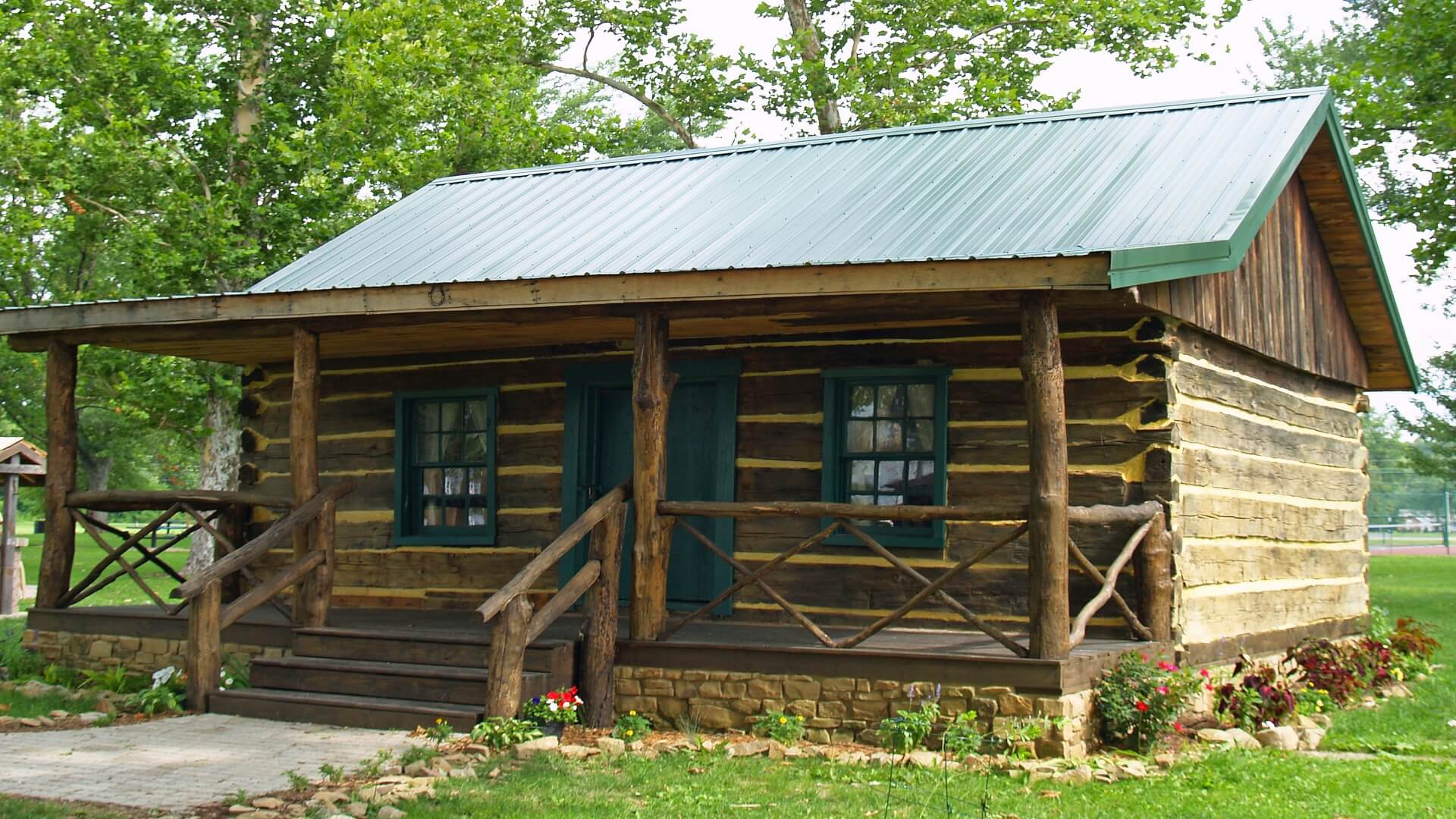 Sheds do require some upkeep because they're constantly exposed to the elements. But other than rain or sunlight, negligence is the next worst thing that can happen to a shed. Make sure to maintain both its structural integrity and aesthetics after you build it. If you don't, it might quickly turn into an old, shabby shed.