Posted on 5th January 2023
How to Build a Home When You're New to Home Ownership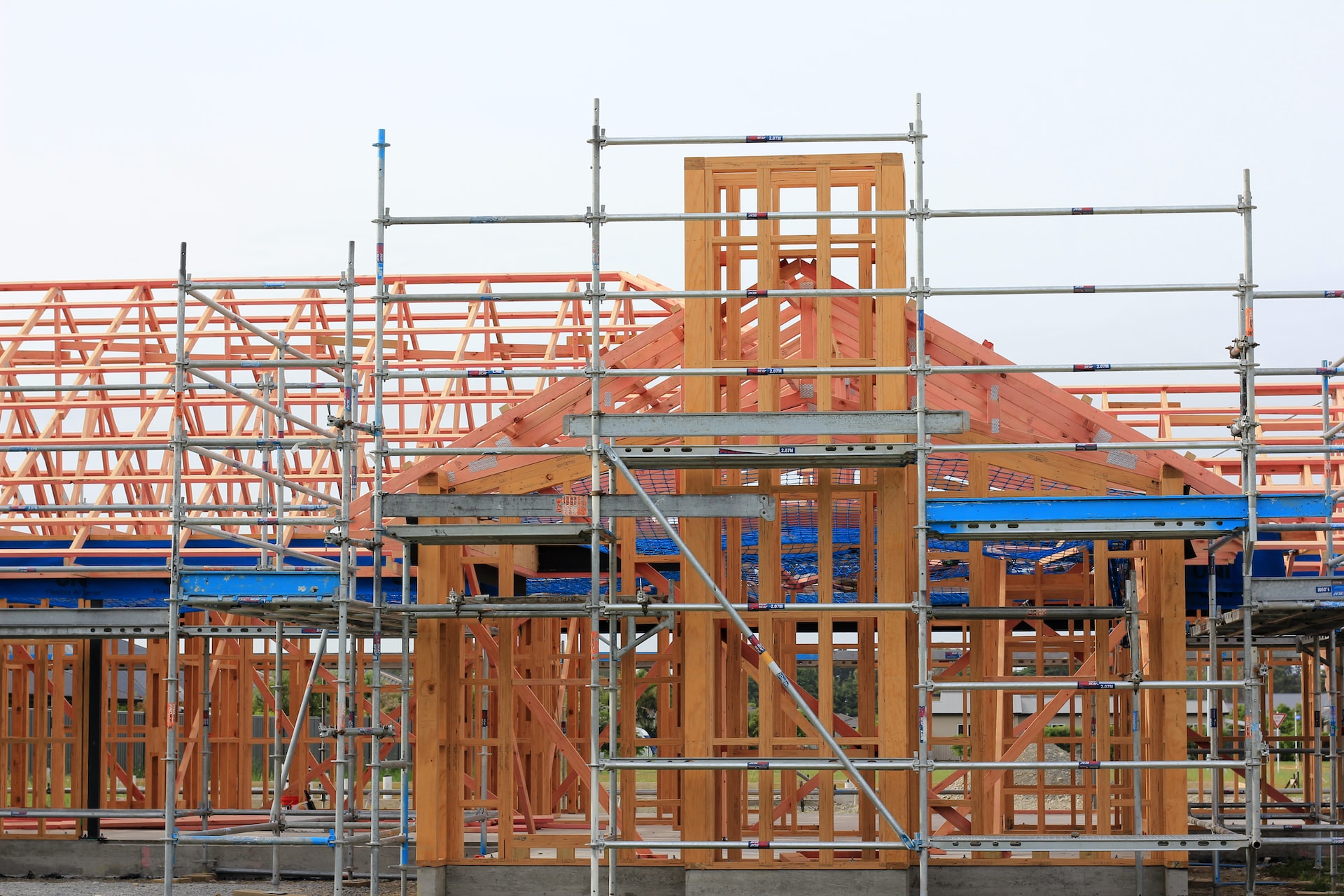 Buying an existing house is usually a good idea if you're a homeowner. With that said, building your own home is an incredibly attractive concept. A newly built home can be designed for your needs, comes with few hidden problems, and won't include hazardous materials like asbestos.
How to Build a Home as a Novice Homeowner
When building a new home from scratch, consider using sweat quality in the form of smaller projects. Not only can this save you money, but it can make the process less overwhelming.
Hire a Contractor (Unless You're a Contractor)Should you build your home yourself or hire a contractor? Unless you're a licensed general contractor or a journeyperson in one or many home-related fields, you shouldn't build your own house. You also can't build your house if the state forbids you to act as your own contractor.
But even if you are qualified enough to build a house, opting for another general contractor is in your best interest. Builders have their own network of subcontractors, personal experience with permitting offices, can cash in on wholesale discounts, and plan out the process step-by-step.
However, If you take control of the project, you can save 10% to 20% in build costs. Use this real estate affordability calculator if you want to assess the total cost of a new home build.
Preparing the Site and Laying the Concrete
Start the project by clearing the site of brush and other debris, even if the landscaping is well-maintained. You can make your garden sanctuary later. For now, you need a land surveyor, order dumpsters, portable toilets, temporary utilities, and an electrician for the work ahead.
The building site will start taking shape when it's excavated and laid with wooden planks. These planks allow the contractors to build trenches and pour concrete inside. Footing drains are constructed to drain water, and water-proof vertical foundation walls will rest on footings.
Rough-In Services, Framing, and Siding
Before the concrete is poured, plumbers and electricians will do rough-in services so pipes and electrical wires are easy to access. Next, contractors will install foam board insulation, a gravel base, a plastic vapor barrier, and wire mesh to reinforce the concrete for the entire building site.
In the next step, you'll work up a framing order for lumber, nails, house wrap, and adhesives to frame the house walls, ceiling, floor, and roof. The same carpentry crew will install windows, doors, and skylights. Finally, roofers will install a new roof via roof flashing and shingles.
Installing Electrical, Plumbing, and Insulation
Now that the home is closed on all sides, you can start the interior work. Call back the plumber and electrician to run the remaining wires and pipes through the home. Hire an HVAC tech to install ductwork. If you have a chimney, you'll need a mason to work with brick and/or stone.
Inspections are made before insulation is installed in the walls and attic. With all this prep work done, you can hire someone to hang drywall throughout the home. Next, the interior walls and ceilings are primed to be painted using spraying equipment. So are all trims and castings.
Paint Walls, Install Floors, and Finishing Touches
At this point, you should have a home you could actually live in, but it's still missing the finishing touches. Walls are painted or wallpapered before the kitchen, and bathroom countertops are installed. Then, kitchen and bathroom cabinets are added, and light fixtures are connected.
The very last thing you need to do is finish the flooring. You can choose between vinyl planks, hardwood, carpeting, ceramic tile, and engineered wood flooring. Once finished, clean up the site and throw everything in the dumpster. Paint the home's exterior, and you'll be done.
Final Home Building Matter to Take Care of
Contractors can decide if they want to plant trees, shrubs, or grass, and build a patio or walkway before calling the project "done." You could even finish the basement if you have money left over. Be sure to remove the dumpster by calling the disposal company you borrowed it from.
Before you can live in the home, you need to arrange a final inspection from the permitting agency, schedule a walkthrough with the contractor, and book an inspection with the lender.