Posted on 11th July 2023
How to Airbnb Your House – Expert Tips On Decorating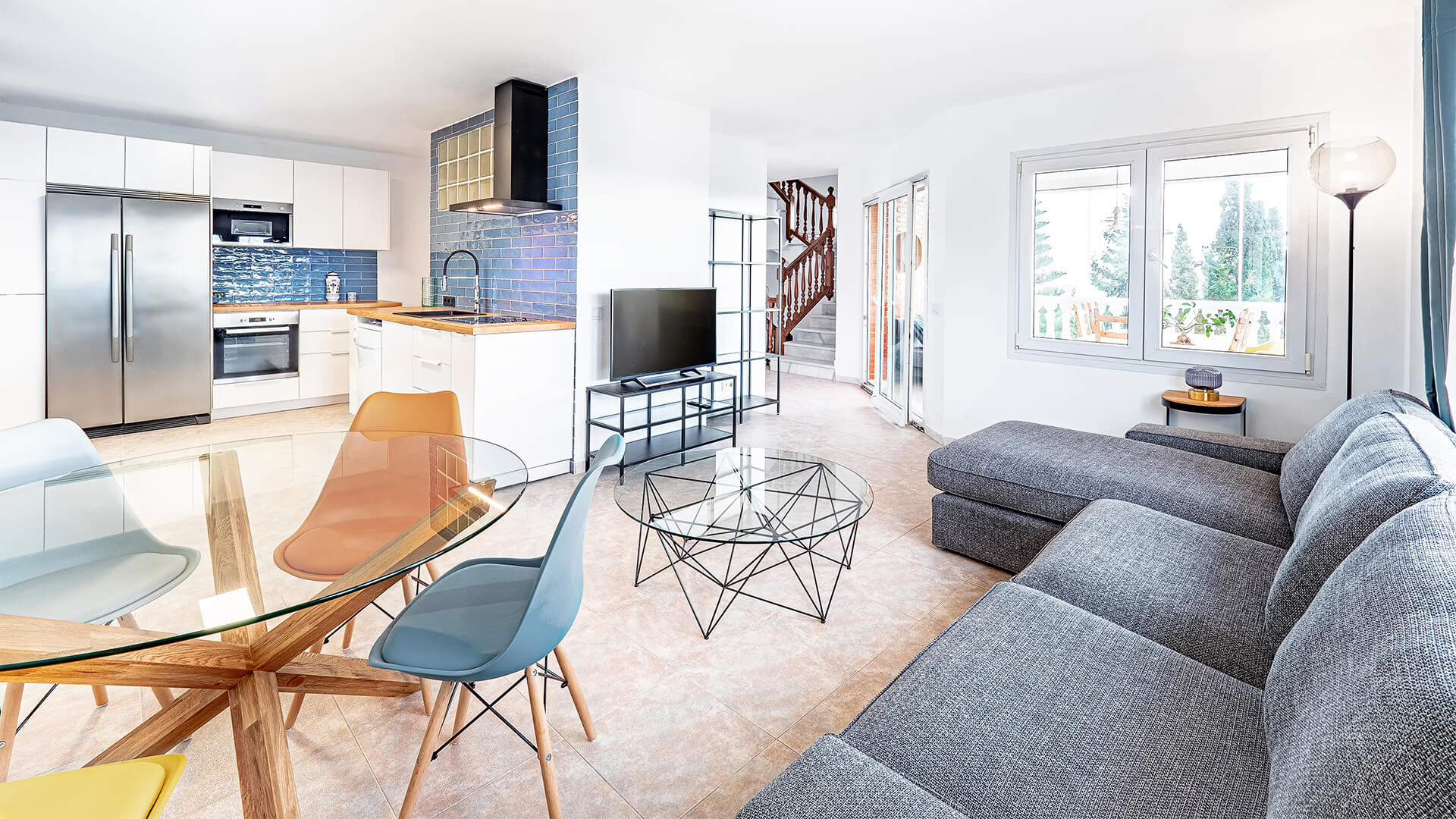 New research reveals what design features the top rated Airbnb's have in common 
Paula Taylor, Head Stylist at Graham & Brown shares three ways to replicate the 'superhost' aesthetic into your own guest room
Modern & minimalist decor can add £50-£60 to an Airbnb's listing price
Airbnb is our best friend when it comes to booking trips that feel like home away from home. But have you ever wondered what the five star stays have in common and how to replicate the aesthetic in your own home? 
Looking at superhost stays in the UK, the interior designers at Graham & Brown have analysed trending Airbnb stays to reveal exactly what the top rated stays have in common:
A neutral colour palette is the most common among superhost stays, with neutral paint shades such as beige, grey, white and black popular
Modern and minimalist decor is the most frequently used interior design theme among the top rated stays 
While neutrals are favoured, colour schemes with blue and green paint shades come in at second place
A minimalistic interior trend adds approximately £50-£60 to the Airbnb listing price
A traditional/classic interior trend however can decrease an Airbnb's value by £20
To give your guest room the 'superhost aesthetic', Paula Taylor, Head Stylist at Graham & Brown reveals all…
1. Create a capsule interior 
To tap into trends that arise such as 'fuschia fantasy', consider creating a base interior that you can use as a seasonal cycle. 
Paula says: "The great thing about a capsule interior is that if done well, the base created through carefully planned wallpaper designs and paint will help to ensure you're not often going to encounter clashing colours – even if you move things around. 
"This means you can transform and tweak your home to move with the seasons and trends, while relying on your trusty timeless base. To add in spring and summer touches, simply swap out fleecy cushion covers and throws for lighter materials. Just remember to consult your colour palette before adding in any seasonal swaps."
2. Add colour with nature-inspired tones 
Paula says: "It's no surprise to see that the top rated Airbnb stays feature blue and green paint shades as we have also seen demand for these nature-inspired tones soar with sales of deep green paint and blue paint shades coming out on top for the last three years2. 
"One of the easiest ways to weave green into your home is to use it on a feature wall. I'd recommend using a rich, dark green paint if you're looking to add depth and drama to a room, without having to completely revamp every wall. 
"These darker shades not only feel luxurious and comforting, they also allow for contrasting, softer coloured furniture to really come to life. They work particularly well alongside lighter wood and white accents, whether that be in your kitchen, bedroom or living room." 
"For a more subtle burst of the popular colour scheme, invite these shades into the space through accessories such as a rug, soft furnishings or decorative items such as candles."
3. Opt for a minimalistic decor
Paula says: "If you're looking to replicate the aesthetic of a five star Airbnb in your own home, sticking to a neutral, minimalistic look is the way to go. 
"Characterised by simplicity, clean lines and a neutral colour palette, the minimalist aesthetic combines lots of light, functional furniture and an open floor plan. 
"A simple place to start embracing this style in your own home is to opt for neutral and beige paint and pair with black paint shades. This will help to create the illusion of a lighter, brighter, space. To make the room feel even bigger, play around with the position of mirrors to bounce the light around the room. For a contemporary touch, opt for a mirror in an abstract shape. 
"When it comes to picking out your furniture, select a handful of pieces that add shape and texture into the space such as a boucle, curved sofa as this will help to create a focal point in the room."
4. Is a traditional interior scheme going out of style?
Paula says: "A traditional interior scheme often pairs floral wallpaper or striped wallpaper with dark wood, luxurious upholstery coverings in satin or velvet and ornate details – bringing a sense of charm and glamour to a space. 
"While this is a timeless style, we're seeing a shift towards more versatile spaces with a modern feel – particularly in accommodation spaces where functionality is key.
"To make the shift in your own home, swap rich, warm wood tones for lighter, tactile materials such as rattan or wicker to breathe light into your space."