Posted on 21st April 2021
How The Construction Industry Can Enhance Their Paperwork System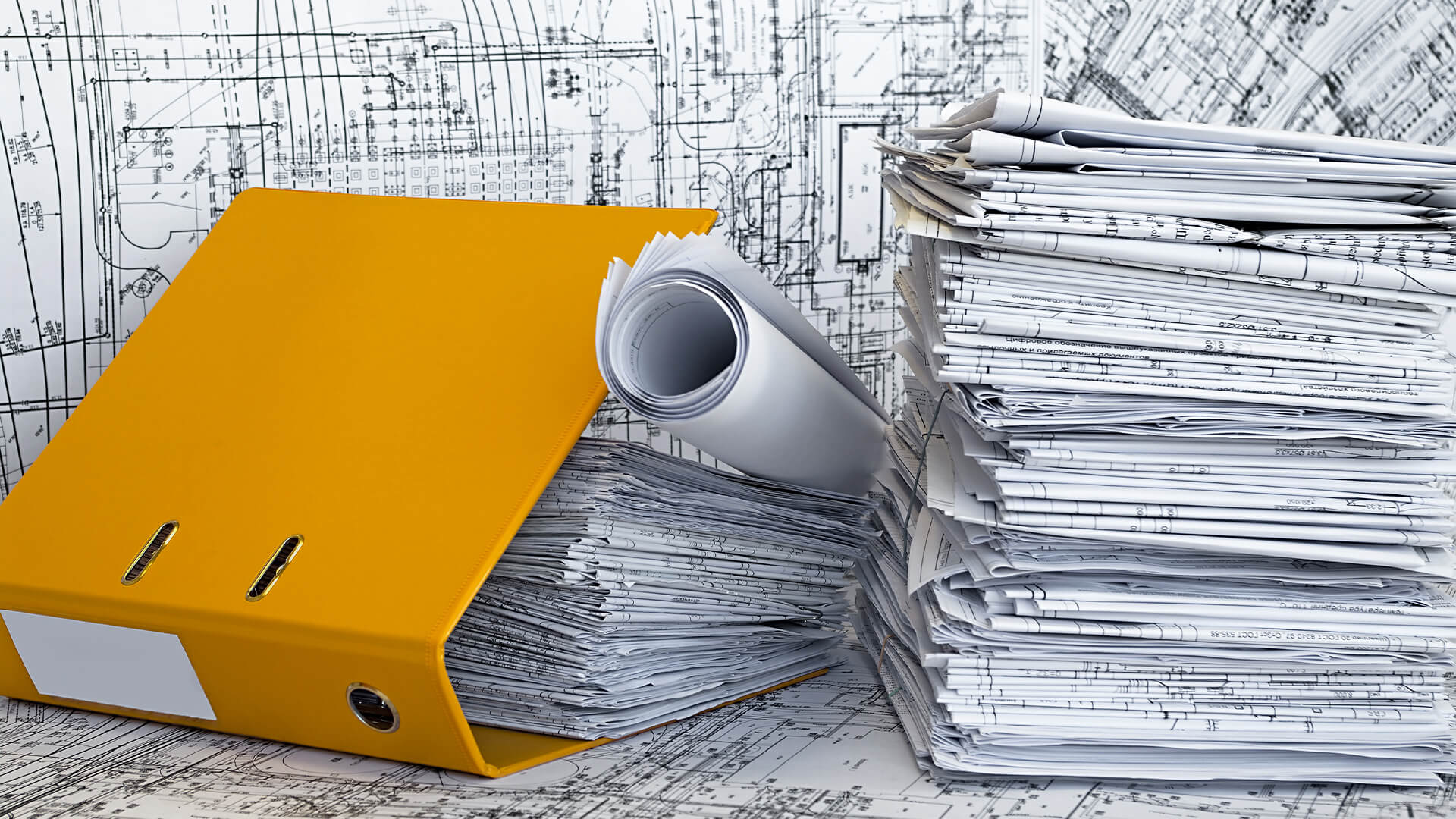 The construction industry involves a complex system of suppliers, builders, architects, engineers, and subcontractors who need a good communication flow. One aspect of communication is an enhanced paperwork system.
A simple pen and paper system slows down daily construction firm operations, which is why adopting advanced technology is highly recommended. So, how can the construction industry improve its paperwork system?
In this article, you'll learn how the construction industry can enhance its paperwork system so you'll also be guided on how to improve yours.
Online Fax Services  
While it may sound traditional, fax is still a must-have in the construction industry. The difference between traditional fax services today is that leading Internet faxing providers use cutting-edge servers and advanced features. Also, they offer flexible usage plans suitable for any size of a construction business.  
The construction industry benefits from an enhanced paperwork system with the help of encrypted fax communication services. This is because users can quickly send information using their smartphones, tablet, or computer as fax.  
Here are the advantages of fax services in enhancing the construction industry's paperwork system:
Digital Recordkeeping: Easily store and archive information using digital fax services, allowing you to sort important documents electronically. No need to scan physical documents, and risking them being damaged or lost.
Environmentally-friendly: Imagine the amount of trees you can save every year in your construction firm by going paperless.
Cost-efficient: With online faxing, there's no need for construction companies to invest in hardware infrastructure such as ink cartridges. Also, they can save from lower energy consumption, local telephone line services, and long-distance charges since online faxing won't incur any unnecessary expenses.
Convenient: With online faxing, your incoming faxes are readily available in your email inbox and fax portal. Outgoing faxes involve a single click digital uploading without time-consuming scanning. Send a fax to multiple numbers simultaneously, which is faster than traditional faxing.
Electronic Signature
Online faxing and digital signatures come hand in hand, optimizing construction company operations for faster and more efficient business processes. Digital or electronic signature enhances the construction industry's paperwork system, drastically improving project efficiency.
Using electronic signature has increased because of the following positive outcomes:
Keep Document-related Costs Down: E-signatures dramatically reduce the cost of handling physical documents. Just imagine the savings of sending physical documents from one part of the country to the world just to have them signed? Also, you can save hardware costs and storage space.
Quick Document Processing Time: Wet signatures require the sender and recipient to print and scan documents several times. Construction project contracts requiring multiple signatures that have longer document processing time. With e-signatures, users can affix their online signature to a construction project proposal or contract in just a matter of seconds.
Fewer Document Errors: Construction companies can use contract management apps to apply electronic signatures to important documents. Doing so will reduce the number of errors in construction project contracts, invoices, proposals, and so on.
Greater Customer Loyalty: Establish good client relationships with e-signatures because it streamlines the signing process and removes the office printer setting.
Increase Approvals: Reduce the tedious hand-signing of documents, particularly when multiple signatures are required. E-signature apps also allow you to add efficiency-creating features to construction firm documents, such as embedded payment buttons, driving close rates up, and internet approvals.
Digital Blueprints
According to a trusted source, about 93% of construction industry people agree that digitization affects every process. Digitization makes the traditional workplace obsolete. Nowadays, the more convenient method of doing construction business is utilizing mobile digitized blueprints or digital drawings.
Check the following ways how digital drawings affect the construction industry:
Integration Of Digital Drawings To Productivity Software: Construction software platforms integrate with an online blueprint or digital drawing features, helping contractors, architects, and designers collaborate using mobile devices and computers. With digital drawings, managing blueprints, photos, specs, and punch lists is a lot easier. Also, you get to share and receive feedback immediately, saving time and improving productivity on the construction job site.
Better Collaboration: Digital drawing applications promote better collaboration on a drawing at once. Engineers, architects, project managers, and subcontractors can plan altogether for higher accuracy and excellent results. Construction projects can be completed sooner with less workload that's associated with tons of paperwork.
Eliminates Data Silos: Printed blueprints may involve fieldworkers looking at different versions, affecting outcomes. Digital blueprints ensure all users can view the most recent drawing version, so everybody is on the same page.  
Moving To 3D: Construction companies can implement three-dimensional (3D) capabilities, utilizing virtual reality (VR) or augmented reality (AR). With 3D technology, one can create complex and detailed digital blueprints. Hence, transforming the construction industry.
Conclusion
The construction industry can enhance its paperwork system by adopting online fax services to save time scanning physical documents. Also, a construction company can reduce document turnaround times with e-signatures.
Digital blueprints or drawings also provide many benefits to construction companies for faster and efficient project management. Indeed, construction businesses can take advantage of these digital ways of enhancing their paperwork system.