Posted on 9th February 2022
How Does the Interior Design of Bathrooms Change over time?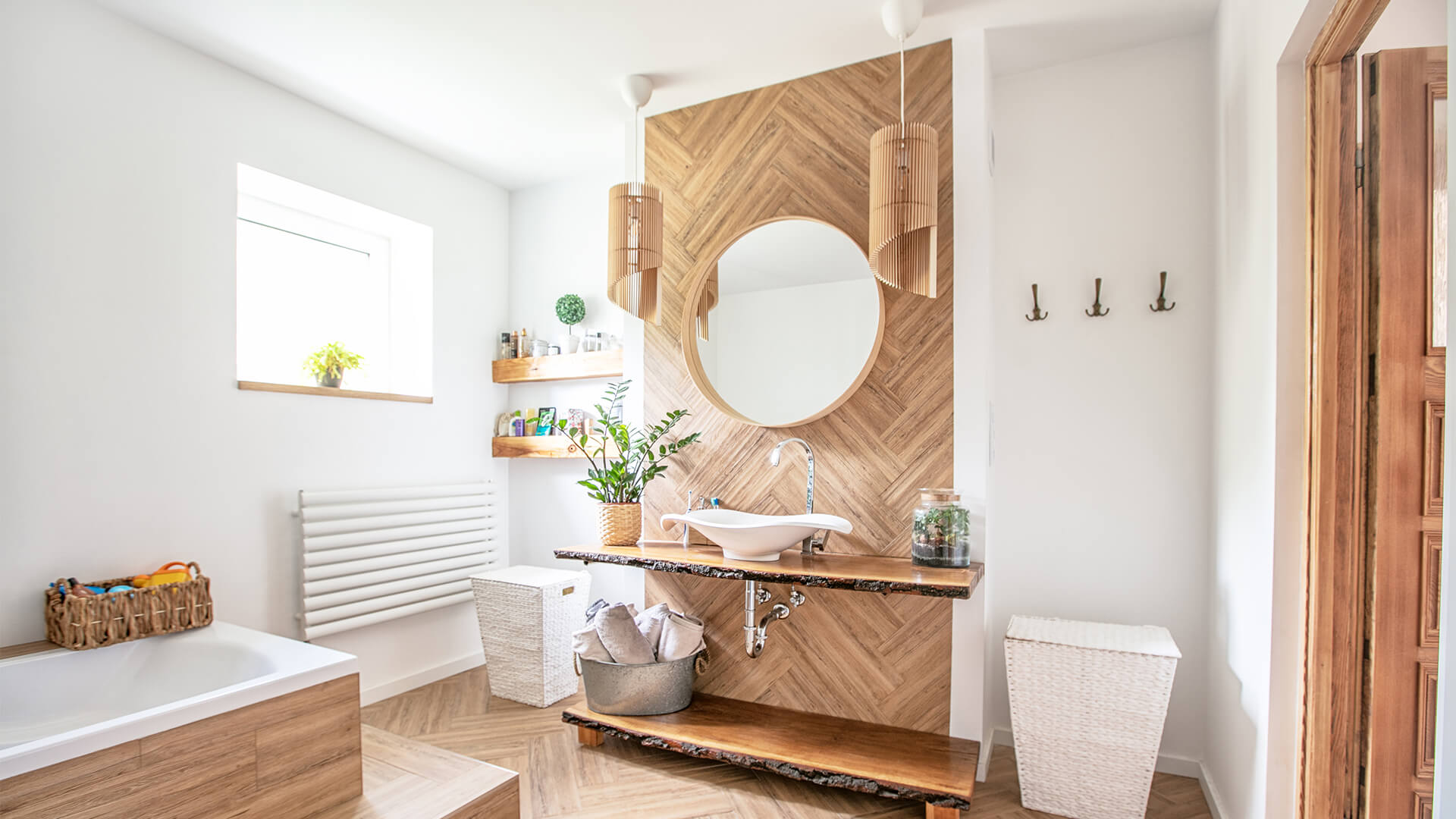 Bathrooms contribute to overall wellness.
Wellness is not limited to exercise or clinical spaces. Your bathrooms provide a personal space where different elements come together to help you relax and feel rejuvenated.
Personalize the bathroom space
Use your creativity and combine them with the cloakroom ideas, colors, and designs innovatively. You will be happier and calmer after spending even a few minutes here. Use warmer tones and make it eclectic and fashionable even after years. Combine modern and classic and yet bring a minimalist approach to create a rich space that reflects you. 
Use palettes and shades that bring a calmer environment and allow you to forget the stress of the day. White has been the color of most bathroom fixtures for decades, and you can change the shades of a few things like the basin or the mirror frame. Alternatively, use some small wall hanging or a small plant in a corner to add color to the otherwise simple design. Sunlight or strategically placed lights will make the room look brighter. 
Bathrooms should be natural and organic
Bathroom floors and walls can make the space look better. You do not have to go ripping through the entire space. Choose marble tiles, wood flooring, and materials that can enhance the functionality of the space and still add to the look. Similarly, use paint or wallpaper that lasts a long time in the humidity. 
Be inspired by natural designs and think of sustainability while planning the bathroom's interiors. Opting for local material and artists is the way to be contemporary and stay cool for a long time to come. Textures are in vogue now, as it brings an element of luxury appeal in natural stones and marbles. Use synthetic materials to align with the entire design to your ideas. 
Utilize your Bathroom space carefully
More space means you can relax in the space. Try to opt for a shower or tub cum shower in a smaller area. Using a corner loo to make the best use of small spaces. Simple and elegant, contemporary designs of these fixtures will dramatically change the room's appearance. 
Avoid cluttering the room with too many cabinets and vanities. Use space-saving cabinets and movable vanities and ensure that everything is systematically arranged in place. Stone resin trays can be built in for keeping the toiletries. 
Make a statement 
As mentioned above, your bathroom reflects your personality. Combine new trends and buy some new technologically innovative products for the bathrooms. Be it the panels, showerheads, or new designs of vanities, customize the bathroom fixtures combining their utility value and your ideas.
Remember, it is not as if the bathroom space will look good only if you buy expensive gadgets and the latest tech tools. Elegance and simplicity will make the space look impressive.  
Effortless bathroom designs 
The enclosed space is an extension and integral to the main house. While buying the accessories and designing the colors, try to adhere to a seamless transition from the surrounding areas. It has to be new and contemporary yet not look out of the place compared to the rest of the house. 
The trend is to be minimalist and use simple patterns. Use curves to make the room easy to maneuver without banging into the fixtures. Designs that resonate with the classic period and patterns with symmetrical lines are fashionable and will remain for decades. 
Even small cloakrooms can benefit from new designs
Smaller spaces or awkward rooms can also be enhanced using new designs. Fluid design and customized fixtures can elevate the small space to be the perfect bathroom. Some sleek products, not necessarily very expensive, can make the place more useful and attractive. 
It would be best if you utilized every inch in small rooms, starting from the storage cabinets. Design every aspect after visualizing the final space. 
Conclusion
Small or big, Bathrooms and cloakrooms can benefit by introducing trendy elements and combining them with your ideas. Don't hesitate to experiment if you can afford to and bring the stamp of your style. Bathrooms are more utility-oriented, but you can make them look as beautiful as the other rooms in your house.