Posted on 1st October 2020
How Achieving a Leak Free Wetroom Can Save You Time & Money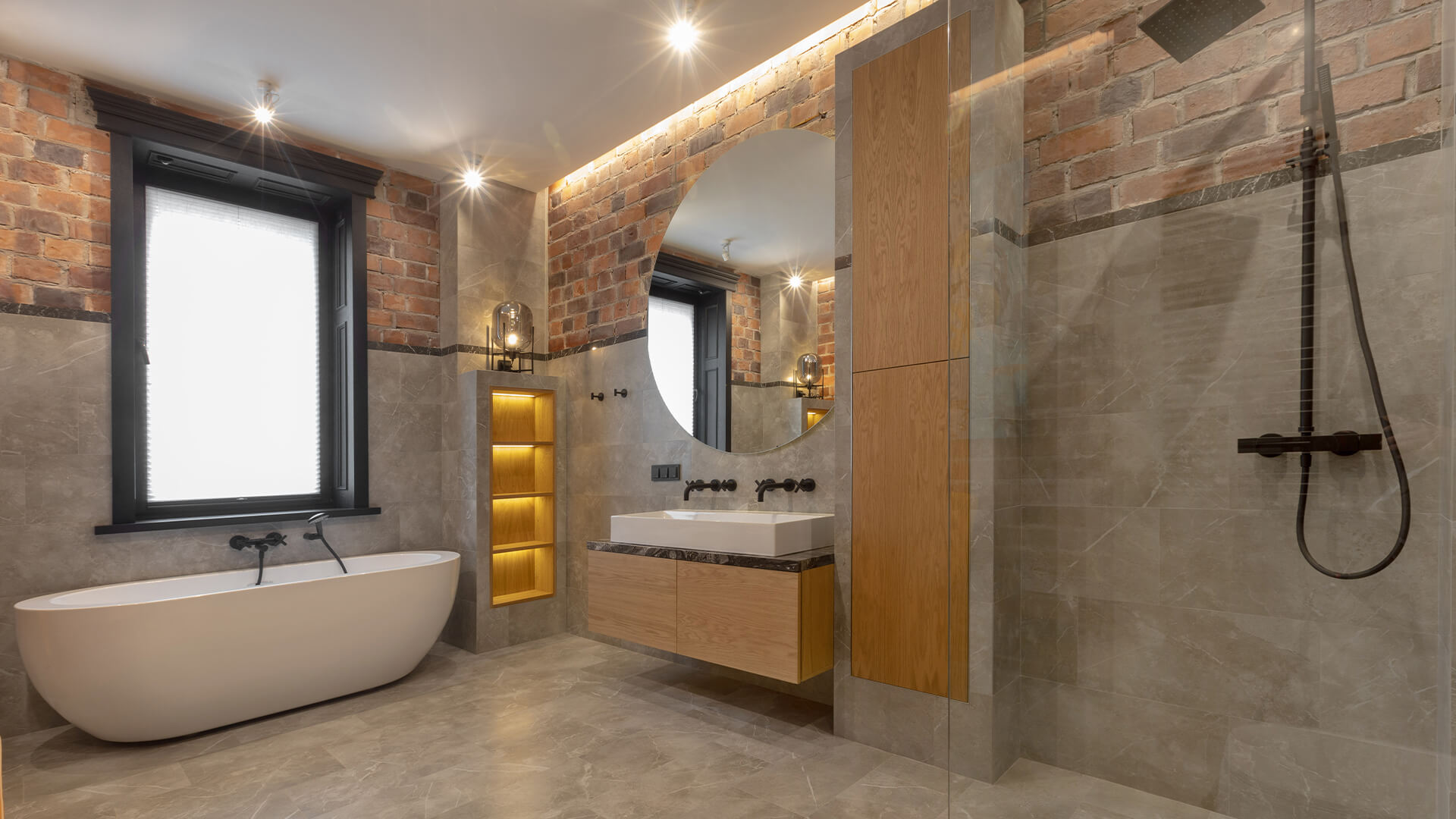 How much damage can improper waterproofing really cause? Leaky wetroom designs can do more than just pain the budget of your homely renovations, as an uneconomic fault these kinds of common mistakes can actually feel very distressing. That's why, for those installing wet rooms, a waterproofed design is often a high priority.
Popular surveys have indicated that nearly a fifth of buildings and content insurance claims are the result of leaks. Better yet, when it comes to wetrooms, the major cause of leaks is because of importer waterproofing.
With this key stat speaking loudly about the worry of leaky wetrooms, a common insurance trigger, are there plans that can help dodge the damage of this costly misfortune?
In this article, we've compiled a laundry list of investments that can help achieve a leak-proof wetroom design that will last for years – and beyond.
Reliable tanking can be a great investment
'Tanking', known as waterproofing, is a layer of protection between the wet room drainage and the floor tiles. Proper waterproofing can take time, and shouldn't be rushed. When installed correctly, tanking can last for a long time – until you come to renovate your future bathroom and replace its tiling.
Experts in wetroom design, CCL recommend Tilesure Waterproofing & Decoupling Membrane  – a self-adhesive wet room waterproofing protection that provides a suitable surface for natural stone, ceramic and porcelain tiles to be installed onto. This creates a layer of security for waterproofing that squares up to the lifetime of your tiling.
Quality subfloors are key
When installing a wetroom, an initial consideration should be your subfloor. This is the foundation which lays on top of the joists. On top, the waterproofing and wetroom tiles can be laid.
Essential to its sturdiness, a plywood foundation can be placed between the joists before the wetroom former is fitted. The additional floor support and decoupling membrane will reduce any movement, thus preventing cracks in the tiles or grout, through which water could leak.
Install adequate drainage
Waterproofing a wetroom needs careful consideration. From design, the instalment of drainage should be prioritised.
It's worth considering the following:
Regarding floor construction, your wetroom will need drainage that is designed to fit the floor layout. Different constructions may require different drainage.
Flow rates, shower head, and drainage impact are all entwined in the same goal of waterproofing.
Where your position the drain – there are options: against the wall, or along the shower all. This will impact the falls in the shower area.
Depth: the grading in the waste pipe must satisfactorily drain the water build up. For anything on a low, or shallow, flooring, low level traps need to be placed to compensate for drainage (such as the Lo-Seal trap).
Proper tiling matters
Poor tiling is a very common cause of leaky wetrooms. With improper tiling adhesive or poor grouting, there is an increase in the chance of it coming away from the tanking membrane. Your chances of a leak increase too.
An S1 or C2 cementitious rapid set tile adhesive is essential for use in a wetroom and must be used on top of the waterproof membrane. Key to strong design is flexibility. The application of adhesive matters too; the 100% bed of adhesive method must be used rather than the dot and dab method. This prevents water tracking through the gaps under the tiles.
Consult trusted professionals
The addition of a wetroom to any premises can have numerous benefits, from improved safety and ease of cleaning, to even increasing the value of a luxury home.
The leak worry is a common pain that puts off installers and holds back home improvements and renovations in equal measure. Prevention of wetroom nightmares – for leaky designs – is a primary worry for most installers. Yet, with waterproofed wetroom designs, you can save time and money in your planning.
The article was produced in collaboration with CCL Wetrooms, the UK's leading wetroom supplier, offering a range of innovative products designed to create stylish contemporary wetrooms.